Microsoft Ignite 2020 Means Big Updates for Power Platform and D365
Microsoft Ignite 2020 Means Big Updates for Power Platform and D365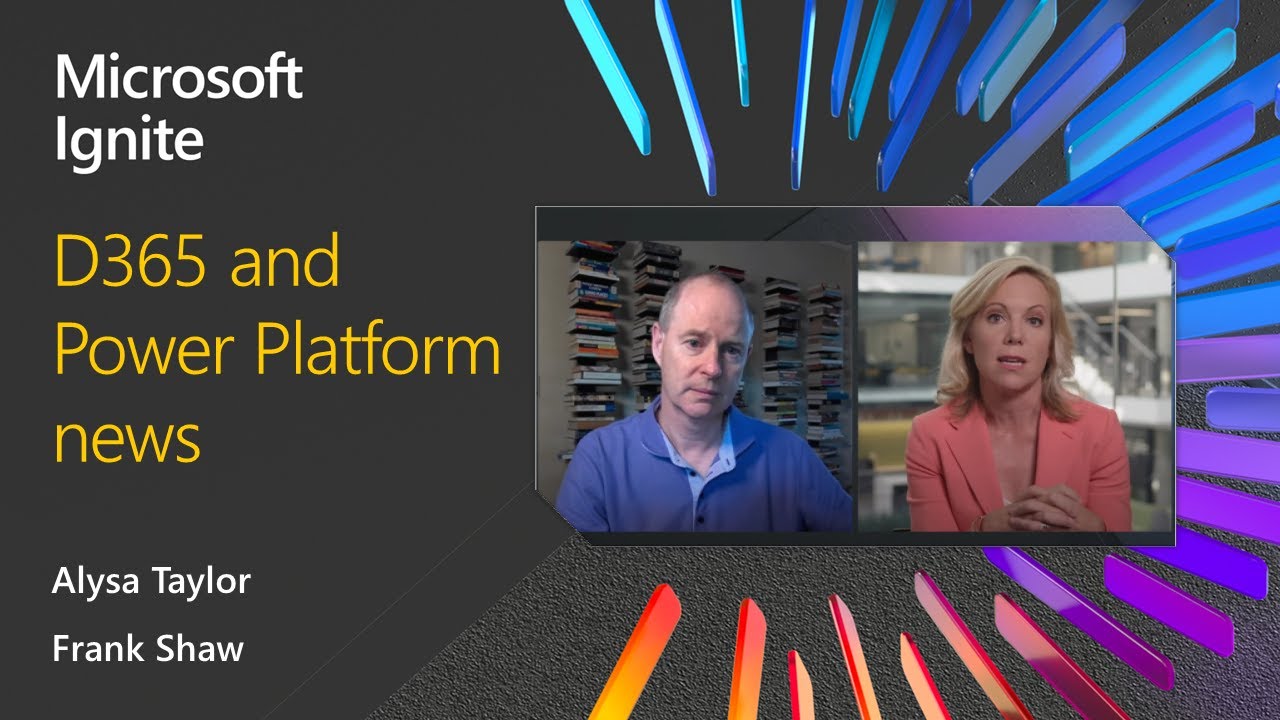 The News: Microsoft Corp. announced today at its Ignite 2020 virtual event a host of new capabilities in its Power Platform as well as with its Dynamics 365. The Power Platform updates touted are  designed to help companies become more resilient and weather today's coronavirus-related economic challenges. While the Dynamics 365 offerings focused on business applications for operations, supply chain, sales and customer service, with a keen focus on doing more with data.
Analyst Take: Microsoft Ignite is a huge event with so many concurrent announcements. A clear byproduct of the vastness of the Microsoft stack and the pace in which the company is moving. This week continued with, pun intended, a lot of intensity.
James Phillips, President of Microsoft Business Applications summarized the key updates for D365 and Power Platform as the following. In this research note, I provide perspective on these key announcements and some overall thoughts on the announcements made by Microsoft Ignite on Dynamics 365 and Power Platform.
Breaking Down the Key Microsoft Power Platform and Dynamics 365 Announcements
Low code updates for professional developers with an integrated Microsoft Power Apps, Microsoft Power Automate, Microsoft Power Virtual Agents, and Microsoft Azure API Management experience to scale solutions through Power Apps with low-code and distribute through Microsoft Teams.
Take: Low code is hot. Simple integrations and pre-developed tools are gaining momentum as companies have similar needs in areas like workflow automation and building better chatbots. These continued advancements are well received and timely for Power Platform users.
Power Platform SDLC (software development lifecycle) workflows and templates with GitHub Actions.
Take: As much as everything is going toward low-code, sophisticated app development really is critical. The marriage of more complex development with the speed and simplicity of Power Platform will provide efficiencies and value to both developers and the business they support.
Power Virtual Agents and Microsoft Azure Bot Framework integration to build bots with no code, plus a simpler, one-click publishing experience on Teams.
Take: No code and value concurrently are hard to come by, but this is a great example where no code can be put to work in a high value configuration. The push to Teams is a critical upgrade as I'm growing increasingly convinced that time on Teams will scale exponentially for more than meetings in the coming year.
Take: Note the above bullet. More enhancements for deeper Teams integration.. I expect this to be a theme.
The preview of the Microsoft Power BI app for Teams which provides a central, personalized home for data in Teams will help customers scale insights across the organization by ensuring that insights are just a click away from where conversations are happening and where decisions are made.
Take: See above two bullets. Power BI in Teams…as suggested, theme!
Power BI is now natively integrated with Excel and is easier than ever to discover and work with trusted Power BI datasets that are refreshed, governed, and secured directly in Excel.
Take: Making it easier to visualize data with Power BI natively in Excel is a big value. The simplicity for those familiar with Excel will prove invaluable. Incremental but important.
Two new Power BI offerings: Power BI Premium Per User as an entry point to Premium and a new on-demand capacity scale option for Premium customers.
Take: I've been long on expanded consumption models that create recurring revenue and drive lower barrier to entry. This is an example of a means to drive user adoption and create a lower entry point.
The preview of Microsoft Power Automate Desktop, bringing robotic process automation (RPA) to every desktop.
Take: Microsoft has the opportunity to become a giant in RPA. In many ways the pieces are all there. The companies that have been focused on this space should be wary. Again, the process automation is a part of a stack that goes from macro to full tilt machine learning and deep learning to deliver continuous enhancements and improvement to automated process and even the identification and deployment of new automated processes.
Take: I covered this somewhat in the Teams announcements research note. But adding Voice is a customer vector that can't be ignored no matter how much we feel people like to chat asynchronously. When push comes to shove, we want to talk to someone and Microsoft needed to up its game here. This is a step forward.
New add-ins for Microsoft Dynamics 365 Supply Chain Management: Cloud and Edge Scale Unit and Inventory Visibility.
Take: An incremental enhancement that makes the company's Supply Chain Management offering more useful.
The October general availability of Microsoft Dynamics 365 ​Project Operations.
Take: I'm eager to get under the hood of this one. Project Management is a critical operation for most businesses and a lot of tools have been built to enhance this area, but it can still be troublesome to get full picture cost accounting, labor realization and other key data points. Greater simplification will be material in up-leveling the usability of D365 for end-to-end business applications needs.
Overall Impressions of Microsoft's Dynamics 365 and Power Platform Announcements
The updates being made by Microsoft in these two key areas are vast and there is no questions that the company is turning the knob in these two key areas of opportunity.
Over the last year, I have been outspokenly bullish about Dynamics 365. I see the potential being amplified by the underpinnings of Azure and Power Platform. As companies are looking to benefit from the vast data at their disposal, the ability to develop purpose built applications rapidly will continue to be a priority.
Teams, which I covered in my research note yesterday, plays a role in the strong outlook for D365 too. The company isn't building a group of products, but what Satya Nadella refers to as the full stack is becoming more and more clear. The integration of power apps inside of teams, including Power Automate and Power BI are providing knowledge workers with a greater level of stickiness to operate almost entirely out of the application. Then M365 and productivity application find their way into the picture and that stickiness becomes even greater. The stack is growing and the foundation is the data. Azure provides the scale in horsepower via compute resources, networking and storage. The data can be stored, managed and accelerated with ML and AI.
Perhaps these impressions stretch far beyond just the D365 and Power Platform announcements. But that is okay. Tech doesn't live in a silo–Microsoft understands this and it is building a very complete picture for enterprises trying to transform rapidly to meet the needs of today's customers and businesses biggest challenges.
Futurum Research provides industry research and analysis. These columns are for educational purposes only and should not be considered in any way investment advice.
Read more analysis from Futurum Research:
Data Suggests Amazon's Retail Prowess May Often Be Overstated
Microsoft Ignite 2020: Teams Gets a Slew of Enhancements
Oracle Returns to Annualized Growth in its Fiscal Q1 as Cloud Grows
Images:  Microsoft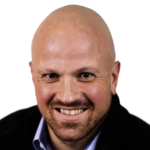 Daniel Newman is the Chief Analyst of Futurum Research and the CEO of The Futurum Group. Living his life at the intersection of people and technology, Daniel works with the world's largest technology brands exploring Digital Transformation and how it is influencing the enterprise. Read Full Bio