Microsoft Copilot: Unlocking Productivity in Microsoft 365
Microsoft Copilot: Unlocking Productivity in Microsoft 365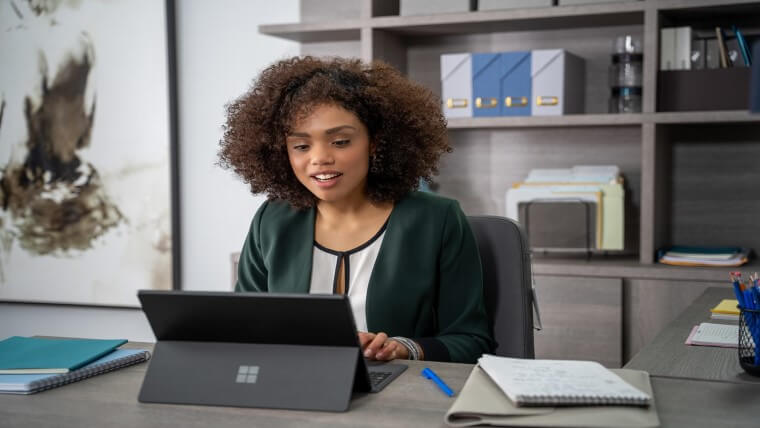 The News: Microsoft is adding Microsoft 365 Copilot into its suite of office productivity applications. New offerings for Excel, PowerPoint, Word, and Outlook will hopefully unlock a new level of productivity for employees. Read the Microsoft 365 Copilot blog for more information.
Microsoft Copilot: Unlocking Productivity in Microsoft 365
Microsoft 365 Copilot in Excel
Analyst Take: News of Microsoft adding Microsoft 365 Copilot into its suite of office productivity applications shows that Microsoft is not playing when it comes to generative AI. The way we see it, Microsoft Excel with Microsoft Copilot is exactly what Microsoft Excel should be for the mainstream corporate world. Understanding that not every user is a super user or the quantitative type (e.g. a math whiz) and delivering solutions applicable across the board is a smart move.
This brings to mind a favorite quote from Albert Einstein. "Genius is making complex ideas simple, not making simple ideas complex." In our view, Microsoft 365 Copilot in Excel is the embodiment of that idea and the proverbial sherpa helping users gather and analyze the complex and turn it into more childlike games so that users can spend more time interpreting, unlocking creativity, and coming up with more inventive solutions. Why do we feel that way? Well, one of the great examples that Microsoft illustrated with Microsoft Copilot was taking a table of data and seamlessly turning it into a pivot table allowing users to ask it to perform various types of analysis on the fly, calculating everything and then graphing it. In addition, users can ask Copilot for more color about what changed. Fundamentally, workers have their business analyst or operational mathematics sherpa sitting right there next to them, making analysis a much easier lift than ever before.
An example of this is below. Consider this: you're a strategic marketer trying to understand the complexion of the small-to-midsize (SMB) market in the United States for your product and want to see which verticals are the juicy part of the orchard (biggest) for your product. You might go SBA and drop the raw data into Excel and right away get a high-level picture of the market (below) – which of course makes you curious.

Continuing on with this example, once you have selected your market, you might want to peer into which job functions are the largest and highest growth for your product over the next several years. Fundamentally, Microsoft Excel with Copilot may take the data and graph it and suggest another type of analysis for you. Let's say you want to create a total available market for your product and estimate the total available market size and then create a financial model going out a few years.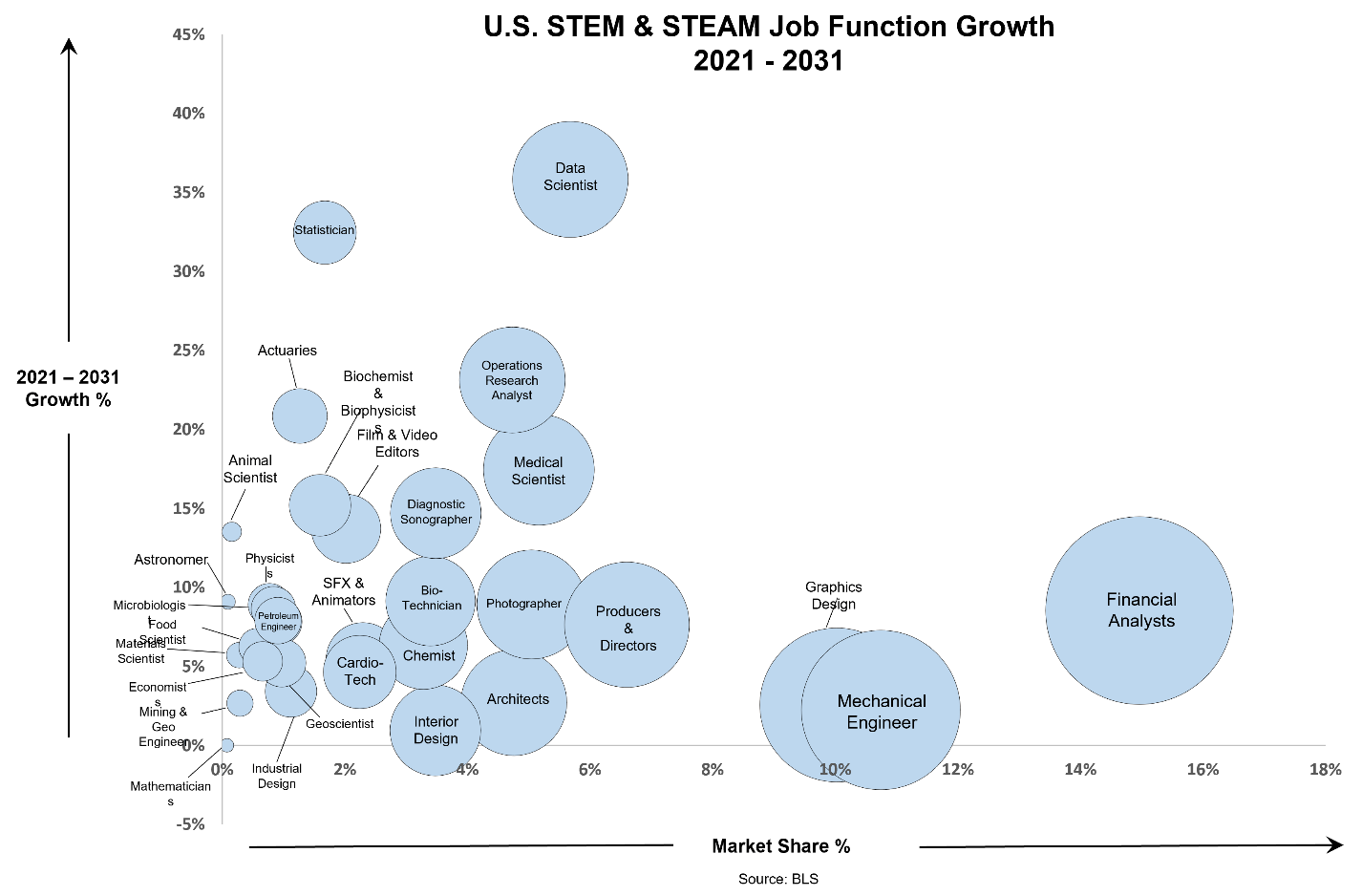 Once you're done with the number crunching, you may choose to import it into Microsoft 365 Copilot in Word for your storyline, segmentation, and other materials for your sales and marketing teams.
Microsoft 365 Copilot in Word
Sticking with the same market analysis from above, you might want to populate a marketing plan template and Microsoft 365 Copilot in Word starts going through OneNote and other documents and starts dissecting the notes and helps you populate each area of the template based on all of that information you have stored all over the place.
As an example, maybe a team member in a meeting suggested you look at the types of personal computers a data scientist might buy. Some logical questions to ask include things like:
What does the day-to-day life of a data scientist look like?
Which industries or states have the most data scientists?
As you look on in amazement, Microsoft Word would then start fleshing those things out in a page, saving a significant amount of time. In essence, Microsoft 365 Copilot in Microsoft Word is also acting like an editor, market researcher, and strategic marketer all at once while you are editing a document — which is pretty incredible.
Microsoft 365 Copilot Future
It is abundantly clear what artificial intelligence or the power of large language models (LLMs) can do. This is the time when AI gets exciting, and it's exciting to see Microsoft take so many leaps in the past month alone to bring these new capabilities to the marketplace.
The news comes not long after Microsoft announced its continued partnership with OpenAI, the creator of the trending AI chatbot ChatGPT that was recently added to Microsoft's Bing search engine. It will be interesting to see how these advancements make a difference in the way we work.
We are in the very early innings of how Microsoft plans on weaving artificial intelligence into its enterprise and office productivity applications in its effort to turn novice users into power users at a more rapid rate, ultimately translating into productivity improvements. Based on what we are observing, it makes sense that Microsoft will continue to profile and innovate at the division (e.g., marketing, purchasing, finance, etc.) and job function levels, looking at day-to-day activities and critical metrics and figuring out ways to customize and improve them.
As an example, when someone logs in to Microsoft Office 365, they might be able to select that they are a strategic marketing manager and Microsoft Excel, Microsoft PowerPoint, and Microsoft Word will adjust to best-in-class versions of that job function, essentially turning them into a business consultant. As an example, in addition to knowledge sharing inside company walls, many employees find tools and templates outside the company that they use to train themselves and augment their job functions. Looking ahead, we see the tools, templates, and knowledge woven in to a solution like Microsoft Copilot will continue to improve and make significant inroads in employee journeys of continuous learning and serve to shore up a knowledge base inside the organization.
Disclosure: Futurum Research is a research and advisory firm that engages or has engaged in research, analysis, and advisory services with many technology companies, including those mentioned in this article. The author does not hold any equity positions with any company mentioned in this article.
Analysis and opinions expressed herein are specific to the analyst individually and data and other information that might have been provided for validation, not those of Futurum Research as a whole.
Other insights from Futurum Research:
Microsoft Teams Announces a Copilot to Help Users Navigate Their Data, Spur Productivity
Microsoft Introduces Dynamics 365 Copilot Adding to AI Fervor
We are Live! Talking Lumimar, Plus, Nikola, Microsoft, Marvell, Oracle, & MongoDB – The Six Five Webcast