Meta Connect 2022 Event: Meta and Crayta are About to Hit a Major Milestone in the Birth of the Open Metaverse
Meta Connect 2022 Event: Meta and Crayta are About to Hit a Major Milestone in the Birth of the Open Metaverse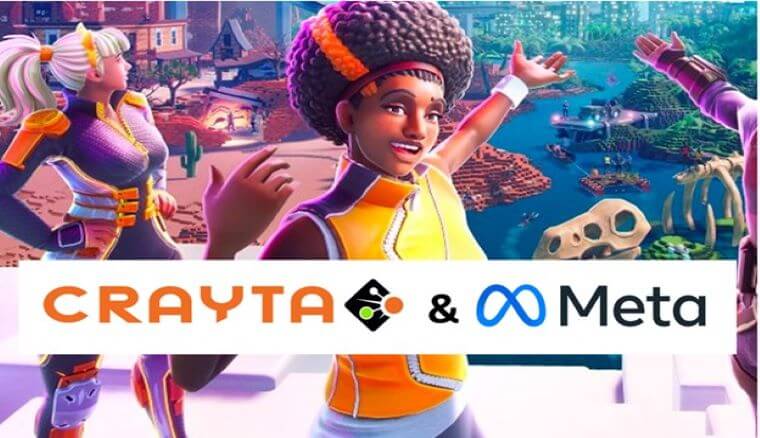 The News: Meta Connect 2022, Meta's annual conference for creators in the AR and VR space, kicks off today, Tuesday, October 11th at 10:00 am PST. The agenda includes keynote sessions with Mark Zuckerberg and other Meta leaders, along with several tracks intended for engineering and business leaders. Buried in all the sessions are two with Meta partner Crayta which indicates that the hoped-for "open metaverse" may be closer than most thought. Information about the event, including the program, can be found here.
Meta Connect 2022 Event: Meta and Crayton are About to Hit a Major Milestone in the Birth of the Open Metaverse
Analyst Take: Meta Connect 2022 kicks off today and the event is sure to be filled with some interesting announcements and sessions, not the least of which are the sessions with Meta and Crayta and some hints of the open metaverse.
Some Backstory on the Metaverse, Openness, and Interoperability
Since Sci-Fi author Neal Stephenson first coined the term "metaverse" in his 1992 novel Snow Crash, openness and interoperability have been central themes in the concept. Facebook changing its name to Meta brought the topic into popular culture, and there has not only been a raging debate around the concept of openness as definitional or just an aspiration, but also a huge amount of consternation over how exactly we could feasibly construct an open metaverse. Well, it seems that while everyone was having these debates, Mr. Zuckerberg may have just gone off and built it.
The ideas of openness and interoperability in the metaverse imply that a user can move from one immersive experience to another and carry with them some portion of their identity. A major element of the user's identity in the metaverse is their avatar. It's a digital representation of self that is central to many of the conceived experiences and being able to have a single avatar as a vessel for all your data and digital goods make the whole thing work in a more user-oriented way. But as one can imagine, there is a huge amount of technical plumbing that has to be constructed amongst competing interests to make that work.
That's Where Crayta Comes In, and Meta Connect 2022 Sessions to Watch For
However, there appears to be hope. In the program listing for Meta Connect 2022, are two sessions which indicate Crayta, the game development platform from Unit 2 Games which was acquired by Meta in mid-2021, and which the company announced in June of 2022 that it was bringing to Facebook's Gaming streaming service, will be supporting avatars from Meta's Horizon Worlds.
The Meta Connect 2022 session entitled: "Embracing a New Identity: Integrating Meta Avatars in Already Established Product" will cover the work that went into the development of this integrated identity and the specifics of allowing avatars to travel between platforms.
Another session, "Building Bridges to the Metaverse," hints at a much larger level of interoperability in its summary with a promise to discuss how the two platforms will "soon be connected in ways that will demonstrate the potential of metaverse experiences with shared values." This may sound somewhat squishy, but the idea that platforms could interoperate without compromising either experience is central to the open metaverse because no company will be willing to do the work if it means a loss to their experience and revenues.
This is But the First Step in a Long Journey
It must be noted this isn't real "openness." Meta is integrating more deeply with another of its owned web properties – the whole thing will still be a very walled garden. However, we can't dismiss this as it is the first time a major vendor in the metaverse arena has cracked open the door to their virtual world. Yes, they cracked it just a little and they are only letting their own kids in right now, but the door exists…and it opens. A technical standard for interop for identity and avatars in the metaverse exists and will soon be in use.
The Metaverse Standards Forum is an open group of standards bodies and companies all working together to help define and build the open metaverse. It is slow work getting the 1,500 or so member organizations all moving in the same direction. It was always going to be faster to achieve interoperability inside one or more of the empires that rule the internet today, but that won't be the end of the story. Now that there is a precedence for interoperability, and perhaps because it has been birthed inside one of those empires, the velocity toward true cross-platform interoperability and an open metaverse will only increase.
We'll know more after the sessions today and I'm excited to see the industry's reaction.
Disclosure: This is a guest contribution from Wainhouse Research, part of The Futurum Group family of companies. Futurum Research is a research and advisory firm that engages or has engaged in research, analysis, and advisory services with many technology companies, including those mentioned in this article. The author does not hold any equity positions with any company mentioned in this article.
Analysis and opinions expressed herein are specific to the analyst individually and data and other information that might have been provided for validation, not those of Futurum Research and/or Wainhouse Research as a whole.
Other insights from Futurum Research:
NVIDIA GTC 2022 Debuts New Omniverse Metaverse Tools
What You Need to Know about the Metaverse Today and What's Ahead – The Six Five Summit Sessions
Meta and Ray-Ban Stories Announce Smart Glasses Rolling Out in New Markets and New Colors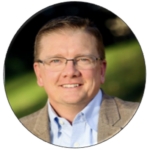 Sean Spradling is a Senior Analyst with Wainhouse — a Futurum Group company. His area of expertise is digital workplace communications technologies and services.