MediaPlatform Introduces MediaPlatform Autocaster Feature Enabling Automated Webcast Replay
MediaPlatform Introduces MediaPlatform Autocaster Feature Enabling Automated Webcast Replay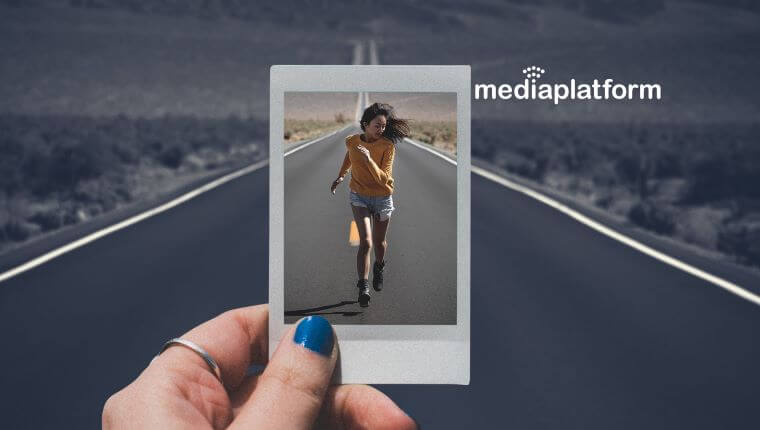 The News: This week MediaPlatform introduced MediaPlatform Autocaster, an add-on product feature designed to help organizations to better schedule, monitor, and manage preproduced online events that incorporate the interactive elements typically associated with a live webcast. Specifics of the MediaPlatform Autocaster offering are highlighted in more detail this Press Release.
MediaPlatform Introduces MediaPlatform Autocaster Feature Enabling Automated Webcast Replay
Analyst Take: MediaPlatform's introduction of its MediaPlatform Autocaster feature this week is timely. It is increasingly common that video production teams at large multinational organizations find themselves caught in a squeeze as executives look to use webcasts more frequently to communicate with employees around the globe. In most cases, even large companies may employ only a handful of producers to oversee what can become an around-the-clock job to manage the distribution of webcast content to a global audience.
For instance, a webcast that is produced on a live basis for presentation in North America could be recorded and presented to European audience six hours later and again to employees in Asia-Pacific another nine hours after that. In many situations, depending upon the type of enterprise streaming platform that is used by an organization, each presentation of live and pre-recorded content could require the active involvement of video producers to babysit the webcast each time it is aired.
With the launch of the MediaPlatform Autocaster solution, it's clear that MediaPlatform is working to automate this process in a way that enables organizations to present fully interactive webcasts on a time-shifted basis while minimizing the involvement of video production teams when the replays are being aired.
The term "simulive" is typically used to describe corporate events that are recorded and then packaged to be presented as live content at a later time. In most cases, simulive encompasses the capture and presentation of video but does not incorporate interactive elements such as Q&A, audience polling, and monitoring of audience participation metrics. Essentially, simulive presentations behind the corporate firewall are typically a video-only experience.
That's where MediaPlatform's Autocaster offering comes in. MediaPlatform is positioning Autocaster as a tool that allows organizations to create a complete webcast experience that combines recorded video with the tailored presentation capabilities of a webcast. For instance, using Autocaster, an autocast presentation can be developed which combines an executive's recorded video with tailored on-screen titling, captions, and PowerPoint slides optimized for audiences speaking a different language.
Likewise, the pre-produced presentation also can be set up to accept viewer input via opinion polls and Q&A panels, making it possible to weave more interactivity into an online presentation that is presented on a time-shifted basis.
While this type of time-shifted presentation is available on a relatively widespread basis in public venues such as social media platforms, more technical coordination is required to enable this type of interactivity on streaming platforms implemented behind corporate firewalls. MediaPlatform's Autocaster solution, for instance, works in conjunction with MediaPlatform's solutions supporting enterprise content network distribution capabilities that help ensure that a widely watched corporate webcast will not crash a corporate network.
The introduction of MediaPlatform's Autocaster may seem somewhat incremental to those not familiar with the challenges of those working on typically short-staffed corporate video production teams, but those challenges are very real. I see this move by MediaPlatform as illustrating the extent to which vendors that specialize in enterprise streaming — like MediaPlatform — must work to differentiate themselves in an increasingly competitive enterprise streaming marketplace.
Large vendors like Microsoft, Cisco Webex, and Zoom all are aggressively moving to offer product platform features that make the distribution of one-to-many events easier to implement and more commonplace.
As the technology giants bring general webcasting more into the mainstream, smaller vendors like MediaPlatform must continue to differentiate themselves in ways that make their solutions more relevant to large organizations producing webcast content on a frequent basis. MediaPlatform's Autocaster launch is a move by the enterprise streaming vendor to help it stand out in the crowd. I'll be watching with interest to see what kind of traction MediaPlatform is able to achieve here.
Disclosure: Wainhouse Research, part of The Futurum Group family of companies, is a research and advisory firm that engages or has engaged in research, analysis, and advisory services with many technology companies, including those mentioned in this article. The author does not hold any equity positions with any company mentioned in this article.
Analysis and opinions expressed herein are specific to the analyst individually and data and other information that might have been provided for validation, not those of Wainhouse Research as a whole.
Other insights from Wainhouse Research:
ScreenBeam and MAXHUB Announce Technology Alliance to Deliver Seamless Hybrid Meeting Experiences
Qumu Partners With hihaho To Enable Interactive Video
Microsoft Announces Teams Integration with Hololens 2
Image Credit: MarTech Series
The original version of this article was first published on Wainhouse Research.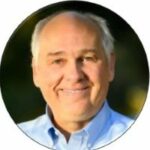 Steve Vonder Haar is a Senior Analyst with Wainhouse – a Futurum Group company. His area of expertise and focus is enterprise streaming and virtual events.