Mavenir Adds ngOSS to Strengthen MAVscale and Open 5G Arsenal
Mavenir Adds ngOSS to Strengthen MAVscale and Open 5G Arsenal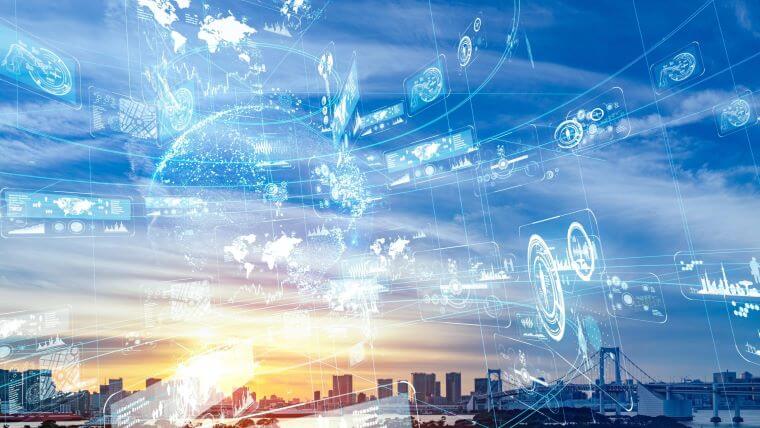 The News: Mavenir, a Network Software Provider targeting the building of future of networks with cloud-native software that could run on any cloud and transform the way the world connects, announced its next-generation Operations Support System (ngOSS), a new addition to the MAVscale platform.
The new solution is designed to bring together a combination of Artificial Intelligence (AI), Analytics, Automation, and Orchestration, backed by Mavenir's experience delivering telecom network solutions to allow communications service providers (CSPs) to deploy ngOSS in their 4G networks today, while at the same time preparing to fully realize the potential of 5G capabilities through intelligent network operations. By enhancing network performance, Mavenir's ngOSS looks to enable CSPs to improve the overall customer experience, lower operating expenses (OPEX), and reduce the risk of manual errors more prevalent in legacy OSS systems. Read the Mavenir Press Release here.
Mavenir Adds ngOSS to Strengthen MAVscale and Open 5G Arsenal
Analyst Take: Mavenir is astutely aligning the development of its new ngOSS solution on TM Forum's Open Digital Architecture (ODA) and OpenAPIs that use enhanced Artificial Intelligence (AI) and Machine Learning models to deliver improved network performance. Engineered with a microservices-based architecture, Mavenir's ngOSS solution streamlines bulky, monolithic systems into granular, autonomous components that can provide broader and distributed intelligence, insights, and network control.
The key capabilities of Mavenir's ngOSS consist of:
Service Fulfillment and Orchestration – Service Order Management integrates with the Business Support System (BSS) layer using Open APIs to deliver order creation, support complex workflow creation, and offer extensive visibility & management into service order execution. Service Orchestration can provide a complete network automation solution, including Service Design, 5G Slice Management, and Network Service Orchestration.
Data Management – Mavenir's Provisioning and Activation function is developed in distinction from traditional provisioning offerings. Mavenir seeks to elevate provisioning to a new level by offering Provisioning-as-a-Service on any cloud, from any vendor, on any domain approach. In addition, Mavenir's Active Inventory collects, maintains, and exposes a federated real-time view of available network resources and services from across multiple cloud and vendor environments.
Service Assurance and AI Operations (AIOps) – Mavenir Service Assurance and AIOps platform addresses the operational challenges of CSPs by providing full visibility into the network, enabling an open network by integrating with any cloud, any vendor, and any technology domain, and performing critical AIOps functions, such as AI-driven predictive alarm correlation, ML-assisted Ticket Analysis, and auto Root Cause Analysis (RCA), resulting in increased productivity, shorter Mean Time To Repair (MTTR), and OPEX savings.
Domain Controllers – Mavenir's Non-Real-Time RAN Intelligent Controller (RIC) is a containerized application that uses advanced machine learning algorithms to optimize RAN performance and train ML models using long term RAN data for dynamic and adaptive policy and control. Mavenir's Network Subnet Slice Management Function (NSSMF) is an open, cloud-native, and vendor-agnostic function that plays a crucial role in 5G slice management as it does the last-mile connections necessary to configure a slice.
I anticipate that open, automated networks are essential to advance open 5G network builds and use cases. They also are integral in reducing the role of proprietary technologies such as legacy OSS and traditional radio access network (RAN). For example, major mobile CSPs, including AT&T, China Mobile, Deutsche Telekom, NTT, and Orange, formed the O-RAN Alliance to assure that the RAN industry developed ecosystem-wide on the foundation of more intelligent, open, virtualized, and completely interoperable mobile networks. Mavenir's ngOSS solution fully aligns with the prime objectives of the O-RAN Alliance and the overall Open RAN community.
Mavenir is also prudent in using the TM Forum ODA and Open APIs foundation to drive development of its ngOSS offering. I view ODA as providing the standards-backed blueprint required to catalyze industry-wide adoption of modular, cloud-centric, open digital platforms that can be orchestrated using AI. The TM Forum's Open APIs now encompass 60+ REST-based options that are tried, tested, and de-risked.
The Warrant for Mavenir's OSS Entry
This is an important move for Mavenir, as the company needed to unveil its ngOSS solution to bolster its overall cloud native software proposition and more directly counter the overall portfolios and recent moves of key rivals. Now Mavenir can stand toe-to-toe with major RAN suppliers Ericsson, Nokia, and Huawei, as well as the NEC/Netcracker duo across the OSS domain removing a notable gap in its portfolio.
From my perspective, Mavenir gains a competitive edge against cloud native software players with OSS offerings such as Amdocs, IBM/RedHat, HPE, Oracle, Whale Cloud, Comarch, and TEOCO as they currently lack in-house Open RAN assets, although HPE debuted its Open RAN stack in February 2021. Of note, IBM works closely with Airspan in advancing Open RAN implementations and I see this company as a logical takeover candidate for IBM.
With ngOSS, Mavenir augments its MAVscale portfolio including broadening the addressable market of its AI & Analytics, Messaging as a Platform (MaaP), and Webscale Platform solutions. Moreover, the Domain Controllers capabilities of the ngOSS solution enables Mavenir to play a more influential role in advancing RIC adoption across the full range of RAN technologies including O-RAN, D-RAN, and vRAN as well as using open APIs such as R1 to help ignite application innovation.
Equally important, Rakuten acquired Open RAN specialist Altiostar for $1 billion in August 2021 and promptly formed its Rakuten Symphony unit, including the Rakuten Communications Platform (RCP) as well as consisting of Internet & Ecosystem Services, Digital Experience, Intelligent Operations, Network Functions, and Unified Cloud capabilities. RCP, for example, is already used by over 20 operators including Telefonica, Etisalat, stc, Ligado, and 1&1 (Germany-based operator building Europe's first fully virtualized mobile network based on Open RAN technology).
Through the ngOSS offering, Mavenir is also better positioned to counter the Rakuten Symphony portfolio and RCP offering as the company sets out to drive more Open RAN and Open 5G deployments. While Mavenir and Rakuten/Altiostar are enlisted to cooperate in networks such as DISH, they will also increasingly clash in pursuing similar deals across other networks.
Overall, Mavenir has its sales and marketing work cut out in using its new ngOSS solution to broaden prospects for its MAVscale and Open 5G portfolio as well as winning mind share, and ultimately market share, against a huge swath of savvy OSS competitors.
Key Takeaways on Mavenir's Launch of ngOSS
Of importance to the mobile ecosystem, I expect that 5G suppliers that have Open RAN and Open 5G portfolio assets and expertise as becoming more capable of pulling through more OSS business than OSS specialists that lack in-house 5G network assets. The deployment of Open RAN and Open 5G in concordance with next-generation OSS is key to attaining the AI-powered automation, advanced analytics, and intent-based orchestration essential to building an enduring cloud-native Open 5G architecture.
I see the AI/ML engines underpinning Mavenir's ngOSS as pivotal to streamlining CSP adoption of the Open APIs needed to cultivate the ecosystem inputs key to accelerating 5G innovation and monetization. Now rivals will need to compete against Mavenir as a viable OSS contender, further complicating their objective to win a broader share of 5G business.
Disclosure: Futurum Research is a research and advisory firm that engages or has engaged in research, analysis, and advisory services with many technology companies, including those mentioned in this article. The author does not hold any equity positions with any company mentioned in this article.
Other insights from Futurum Research:
Mavenir Acquires Telestax to Expand 5G Monetization Opportunities through CPaaS Tech
Rakuten's Acquisition of Altiostar is a 5G Game Changer
Recent Developments in the 5G Ecosystem: Open RAN Market, GM AT&T 5G Partnership, AT&T UT Partnership, Mavenir Telestax Acquisition and Boingo AWS Partnerships – Futurum Tech Webcast – The 5G Factor
Image Credit: Mavenir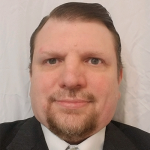 Ron is an experienced research expert and analyst, with over 20 years of experience in the digital and IT transformation markets. He is a recognized authority at tracking the evolution of and identifying the key disruptive trends within the service enablement ecosystem, including software and services, infrastructure, 5G/IoT, AI/analytics, security, cloud computing, revenue management, and regulatory issues. Read Full Bio.