Marvell: Time Has Come Today for Time Sensitive Networking Across Industry 4.0 Networks
Marvell: Time Has Come Today for Time Sensitive Networking Across Industry 4.0 Networks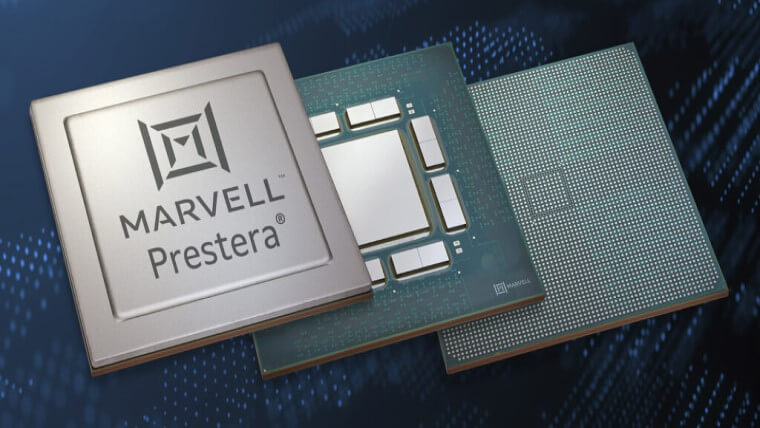 The News:  Marvell identifies Time Sensitive Networking (TSN) as integral to advancing the convergence of information technology (IT) and operational technology (OT) across industrial work environments by enabling the use of Ethernet standards-based deterministic latency to fulfill the needs of both the OT and IT realms. Marvell's new family of Prestera DX1500 TSN switches are designed to combine enterprise-grade visibility tools with accurate visibility of time-sensitive operational technology solutions. Read the Marvell blog here.
Marvell: Time Has Come Today for Time Sensitive Networking Across Industry 4.0 Networks
Analyst Take: Industry 4.0 is transforming how industrial networks behave and how they operate. Industrial networks are mission-critical and have always required timely delivery and deterministic behavior. Industry 4.0 is driving broader adoption of artificial intelligence (AI), automation, and self-healing capabilities across industrial networks and accelerating the convergence of IT and OT domains.
Key to OT/IT convergence is the integration of visibility tools that can flexibly export a wide array of network metadata to a vast range of collectors, especially since Industry 4.0 networks operate regularly in remote locations with minimal workforce presence. Each application and each type of machine can function effectively as unique users with distinct requirements and different network expectations.
As such, visibility tools must deliver real-time as well as precise and accurate information about all aspects of the network, including latency measurements, fault identification, and network resource tracking in areas such as bandwidth. The information conveyed needs to be balanced between selectively reporting what is known to be top priority and reporting which is not known or not yet known.
Marvell: TSN Tools Integral to Visibility Optimization
Common enterprise network visibility tools (or non-TSN) are designed to provide balanced visibility by supporting established flow monitoring, performance monitoring, and resource monitoring techniques. To further augment visibility balance across industrial networks, I anticipate that TSN-specific network visibility tools will play an integral role. For instance, TSN tools provide timing and synchronization for time-sensitive applications as defined by IEEE 802.1AS-2020. It defines a mechanism to synchronize all the devices on an industrial network. Otherwise, a malfunction of this capacity may cause machines to operate asynchronously, creating physical collisions that can cause a facility to cease operation.
Plus, TSN tools support frame preemption monitoring. Frame preemption is a mechanism, defined in 802.1Qbu/802.3br, that interrupts the transmission of a long, low-priority packet to allow an "express" packet that just arrived to be transmitted first before transmission of the remainder of the low priority, preemptable packet. This mechanism is essential to ensure low-latency for time-sensitive applications, particularly throughout 100Mbps and 1Gbps ports common to industrial networks.
TSN tools support IEEE 802.1Qbv Time Aware Scheduler (TAS) capabilities that enable the network to guarantee bandwidth, quality of service and timely delivery of applications across the network. For it to work correctly, it should be configured across multiple networking devices. The failure of one element may disturb the proper behavior of the entire network.
Moreover, industrial networks should not only provide low and predictable latency but should also provide ultra-high reliability. TNS tools provide IEEE 802.1CB, which defines Frame Replication and Elimination for Reliability (FRER), a mechanism that sends every packet twice, over two different routes, to protect against the rare case that a packet is dropped. FRER operation requires eliminating the copy of the packet, so the end-device will receive only a single copy of the packet.
Key Takeaways: Marvell Prestera DX1500 TSN Switches Prime Industry 4.0 for TSN Takeoff
Taken together, operators of industrial networks are adopting TSN tools and technologies to develop a unified network that advances OT/IT convergence by fulfilling the requirements of both the OT and IT realms. I believe Marvell's family of Prestera DX1500 TSN switches combine enterprise-grade visibility tools with accurate visibility of time-sensitive operational technology solutions critical to accelerating adoption of TSN technology.
I also expect the TSN attributes of the Prestera DX1500 offering to further boost the addressable market of Marvell's Secure Deterministic Ethernet solution, comprised of Prestera switches and Alaska PHYs, and designed for switch appliances used in often-harsh environments. Overall, I foresee that Marvell's Secure Deterministic Ethernet solution synthesizes the TSN, SoC integration efficiencies, built-in security, intelligence for protected automation, portfolio-driven place-in-network optimization, and software support key to expediting OT/IT convergence, especially throughout the manufacturing and critical infrastructure market segments. This is good news for Marvell's OEM partners in using TSN capabilities to streamline their customers' journey to open, deterministic Ethernet-based networks.
Disclosure: Futurum Research is a research and advisory firm that engages or has engaged in research, analysis, and advisory services with many technology companies, including those mentioned in this article. The author does not hold any equity positions with any company mentioned in this article.
Analysis and opinions expressed herein are specific to the analyst individually and data and other information that might have been provided for validation, not those of Futurum Research as a whole.
Other insights from Futurum Research:
Marvell Fiscal Q3 2023: Record Quarter Revenues and New Cloud Products Pave Way for Long-Term Growth
Marvell Unleashes Custom ASIC Portfolio Innovations to Fulfill New Global Data Infrastructure Demands
Marvell's Secure Deterministic Ethernet Solution: Enabling and Spurring Secure OT/IT Environments
Image Credit: Marvell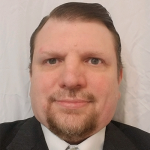 Ron is an experienced research expert and analyst, with over 20 years of experience in the digital and IT transformation markets. He is a recognized authority at tracking the evolution of and identifying the key disruptive trends within the service enablement ecosystem, including software and services, infrastructure, 5G/IoT, AI/analytics, security, cloud computing, revenue management, and regulatory issues. Read Full Bio.