Marvell Readies Hardware Security-as-a-Service for Prime Time with LiquidSecurity 2 Launch
Marvell Readies Hardware Security-as-a-Service for Prime Time with LiquidSecurity 2 Launch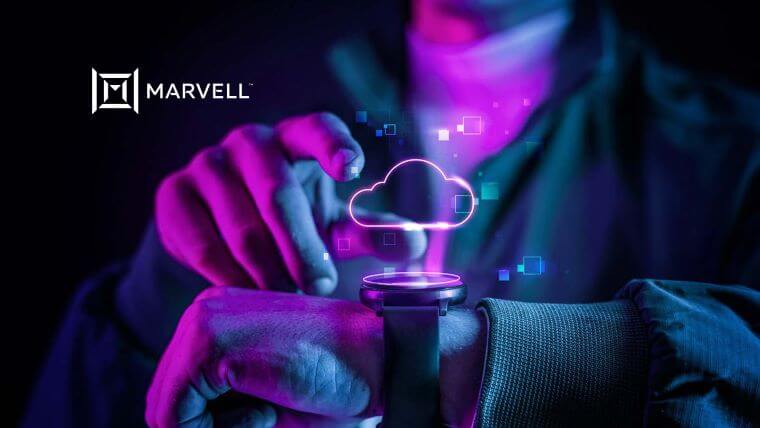 The News: Marvell unveils its LiquidSecurity 2 (LS2) hardware security module (HSM) adapter, designed for general purposes and payment processing. LS2 is built upon the company's technologies, deployed across the top tier hyperscale clouds. The new Marvell HSM adapter offers high performing cryptographic acceleration and processing, including hardware-secured storage of up to one million encryption keys for AES, RSA and ECC encryption algorithms, and 45 partitions for multi-tenant use cases. Read the Marvell Press Release here.
Marvell Readies Hardware Security-as-a-Service for Prime Time with LiquidSecurity 2 Launch
Analyst Take: Marvell's new LiquidSecurity 2 (LS2) solution is aimed primarily at supporting enterprises in their journey from on premise hardware security module (HSM) implementations to multi-cloud and private cloud environments. Today the Marvell LiquidSecurity platform is already deployed extensively across large enterprise and cloud service provider environments and is integral in their development of HSM-as-a-service for encryption, authentication, and secure key management.
Marvell's HSM adapters have the latest Federal Information Processing Standards (FIPS)-certified security boundary, which I see as critical for safeguarding cloud-scale applications across private and public clouds while also delivering cost, energy efficiency, and performance advances. I see these capabilities as vital to enabling organizations to fulfill an expanding array of privacy, security, and compliance requirements or risk increased exposure to liability. As such, I anticipate that organizations handling user data need to move faster to encrypt all their user data at rest which gives HSM technology a more prominent role.
The stakes are mounting as the average cost of a breach in 2022 is $4.35 million with many cases much higher costs (according to the IBM Cost of a Data Breach Report). Factor in General Data Protection Regulation (GDPR), Health Insurance Portability and Accountability Act (HIPAA), California Privacy Rights Act (CPRA), and other regulations that impose penalties for inadvertent data disclosure, and organizations have the motivation key to making HSM technology, including HSMaaS, integral to their overall cybersecurity strategy.
Moreover, I see encryption gaining broader ecosystem-wide adoption as more businesses than ever are consistently applying an encryption strategy across the entire organization. In 2022, 62% of companies have consistent, organization-wide encryption strategies while in contrast only 16% lack an encryption strategy. This is a notable reversal from 2006 where only 15% of companies had consistent, organization-wide encryption strategies, but 38% did not (according to the 2022 Global Encryption Trends study).
HSMs: Understanding Their Key Security Role
To provide a level set on why HSMs are critical to meeting growing organization security and compliance requirements, understanding HSMs is key. HSMs are specialized devices for key management, encryption, and authorization with private keys stored and operated in tamper resistant FIPS certified hardware. However traditional HSM solutions typically cost $10K to $40K and are primarily on-premise requiring extra handle and care which also impedes broader adoption.
By purpose building HSM solutions for public and private clouds, I anticipate that use cases and user adoption can rapidly expand. Today hyperscaler HSM solutions, such as AWS CloudHSM, Key Management with OCI Vault, Azure Key Vault Managed HSM, and Alibaba Data Encryption Service, are broadening ecosystem-wide awareness and adoption.
Marvell LiquidSecurity 2: Major HSM Advantages and Benefits
I see Marvell's launch of its LS2 Cloud HSM offering bringing key performance and TCO advantages to security-conscious organizations and cloud services providers such as up to 120,000 elliptic curve cryptography (ECC) operations per second (12x over LiquidSecurity 1) for secure key management processing as well as scalability of up to 1 million keys and 45 partitions across multi-tenant operations. In comparison, the LiquidSecurity 1 offering supported only 100,000 keys and 32 partitions.
Additionally, the new LS2 Cloud HSM supports full SDK including source code and examples for flexibility and swift deployment as well as multiple models and form factors to fulfill the entire range of customers, applications, and market segments.
Key Takeaways: LiquidSecurity 2 HSM Debut
Overall, I believe the LS2 HSM module enables Marvell to meet and capitalize on the rapidly growing global demand for cryptography HSM services, including especially HSM-as-a-service. The ecosystem-wide transition to the cloud, both private and public, broadens use cases for HSM services and can enlarge user adoption. The unique advantages that LS2 HSM provides in key metric areas such as ECC operations per second for essential secure key management processes and key scalability positions Marvell to accelerate HSM-as-a-service implementations worldwide.
Disclosure: Futurum Research is a research and advisory firm that engages or has engaged in research, analysis, and advisory services with many technology companies, including those mentioned in this article. The author does not hold any equity positions with any company mentioned in this article.
Analysis and opinions expressed herein are specific to the analyst individually and data and other information that might have been provided for validation, not those of Futurum Research as a whole.
Other insights from Futurum Research:
Marvell Sustains Impressive Market Momentum with Robust Q2 Fiscal 2023 Financial Results
Marvell Injects New CXL Technology into Cloud-Optimized CXL Portfolio with Tanzanite Acquisition
OFC 2022: Marvell Adds Unique Touch to New Cloud-Optimized 400G/800G PAM4 DSPs
Image Credit: AiThority.com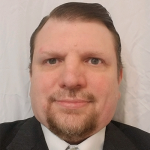 Ron is an experienced research expert and analyst, with over 20 years of experience in the digital and IT transformation markets. He is a recognized authority at tracking the evolution of and identifying the key disruptive trends within the service enablement ecosystem, including software and services, infrastructure, 5G/IoT, AI/analytics, security, cloud computing, revenue management, and regulatory issues. Read Full Bio.