Marvell Fiscal Q3 2023: Record Quarter Revenues and New Cloud Products Pave Way for Long-Term Growth
Marvell Fiscal Q3 2023: Record Quarter Revenues and New Cloud Products Pave Way for Long-Term Growth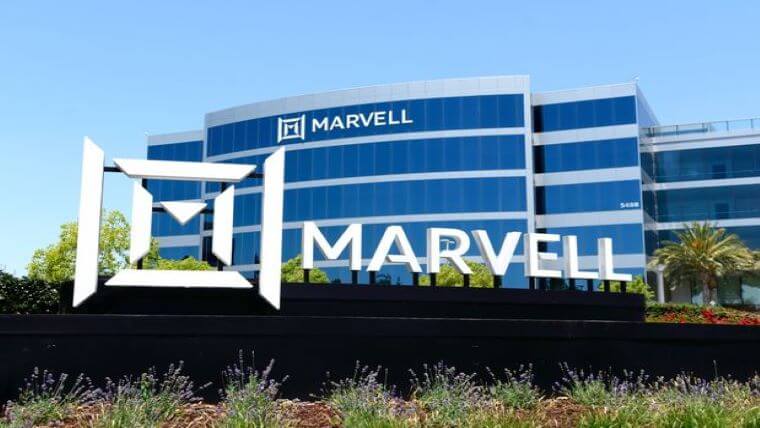 The News: Marvell Technologies Inc (NASDAQ: MRVL), a provider of infrastructure semiconduction solutions, reported results for third quarter (Q3) of fiscal year 2023. Net revenue for fiscal Q3 2023 was $1.537 billion, at the low end of the company's guidance provided on August 25, 2022. GAAP net income for fiscal Q3 2023 was $13 million, or $0.02 per diluted share. Non-GAAP net income for the third quarter of fiscal 2023 was $492 million, or $0.57 per diluted share. Cash flow from operations for the third quarter was $411.0 million. Read the Marvell Press Release here.
Marvell Fiscal Q3 2023: Total Revenues and Cloud Revenue up Spurring Full Year Outlook Uptick
Analyst Take: In fiscal Q3 2023 Marvell generated revenue of $1.54 billion, growing 27% year over year (Y/Y) representing a record for the company. The key growth drivers of cloud, 5G, and automotive powered Marvell's solid quarterly revenues as Marvell continues to execute its revenue diversification strategy.
We are encouraged by Marvell's breakthrough Q3 2023 revenues of $1.54 billion, as the company grew 27% Y/Y including share and content gains across its enterprise networking end market. Moreover, Marvell's design win pipeline remains robust, particularly with its new cloud-optimized offerings starting to ramp. We see this as providing the company the portfolio development and marketing foundation to meet macroeconomic uncertainties and sustain long-term growth.
Of concern, inventory adjustments impaired Marvell's ability to meet fiscal Q3 2023 guidance above the low end. Specifically. Marvell's storage customers needed to make inventory reductions and now Marvell is working with them on their demand-side requirements toward the goal of returning to a growth trajectory. We were not surprised by Marvell's results as they aligned with the recent earnings of kindred top-tier semiconductor suppliers, such as AMD, Intel, and NVIDIA, that all were also closely tied with the outcomes of post-pandemic inventory constraints and silicon-specific market corrections.
From our viewpoint, Marvell's growing portfolio of IP at advanced process nodes, now including 3nm, spanning compute, embedded memories, high-speed SerDes, networking, security, and storage, can accelerate time to market and is optimized for performance as well as power & area, enabling improved and optimal returns on investments for its customers.
In addition, we expect that Marvell's new Secure Deterministic Ethernet solution provides the TSN, SoC integration efficiencies, built-in security, intelligence for protected automation, portfolio-driven place-in-network optimization, and software support key to expediting OT/IT convergence, especially throughout the manufacturing and critical infrastructure market segments. This is good news for Marvell's OEM partners in their mission to streamline and catalyze their customers' journey to open, deterministic Ethernet-based networks. Based on these key portfolio innovations, we find Marvell is well-prepared to uphold its fiscal Q4 2023 outlook consisting of:
Net revenue is expected to be $1.400 billion +/- 5%.
GAAP gross margin is expected to be 49.2% +/- 1%.
Non-GAAP gross margin is expected to be approximately 64.0%.
GAAP operating expenses are expected to be approximately $646 million.
Non-GAAP operating expenses are expected to be approximately $430 million.
Basic weighted average shares outstanding are expected to be 855 million.
Diluted weighted average shares outstanding are expected to be 861 million.
GAAP diluted income per share is expected to be $0.00 +/- $0.05 per share.
Non-GAAP diluted income per share is expected to be $0.46 +/- $0.05 per share.
Daniel Newman and his co-host of The Six Five Webcast, Patrick Moorhead of Moor Insights and Strategy, discussed the Marvell earnings in their latest episode. Check it out here and be sure to subscribe to The Six Five Webcast so you never miss an episode.
Marvell Fiscal Q3 2023: Key Takeaways
Overall, we find that Marvell's custom ASIC offering is squarely focused on addressing the intricate, high-speed, high-performance silicon requirements of next generation 5G operators, cloud data centers, enterprises, and automotive applications. As a result, we believe Marvell's portfolio-wide acumen in powering custom ASIC innovation that fulfils the emerging demands of global data infrastructure, including especially cloud infrastructure, affirms its ability to address short-term storage inventory issues as well as looming macroeconomic concerns to hit its Q4 2023 targets and drive broader growth.
Disclosure: Futurum Research is a research and advisory firm that engages or has engaged in research, analysis, and advisory services with many technology companies, including those mentioned in this article. The author does not hold any equity positions with any company mentioned in this article.
Analysis and opinions expressed herein are specific to the analyst individually and data and other information that might have been provided for validation, not those of Futurum Research as a whole.
Other insights from Futurum Research:
Marvell Unleashes Custom ASIC Portfolio Innovations to Fulfill New Global Data Infrastructure Demands
Marvell's Secure Deterministic Ethernet Solution: Enabling and Spurring Secure OT/IT Environments
Marvell Readies Hardware Security-as-a-Service for Prime Time with LiquidSecurity 2 Launch
Image Credit: Barron's