Luminar Q3 2022 Revenue Rises 60%, Hitting $12.8 Million YoY
Luminar Q3 2022 Revenue Rises 60%, Hitting $12.8 Million YoY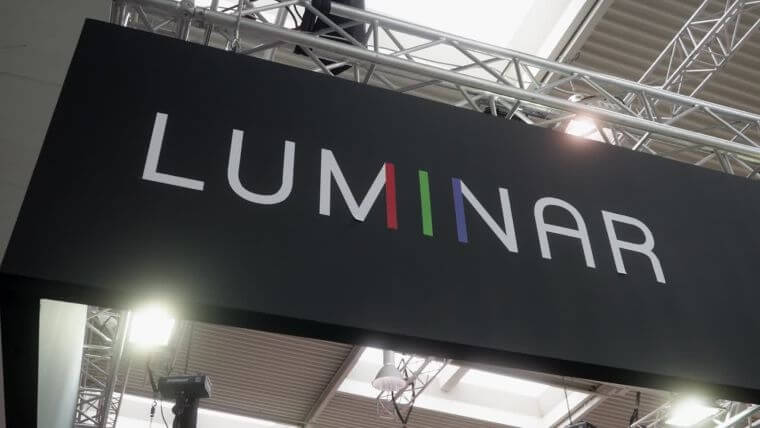 The News: Luminar announced its Q3 2022 earnings where the company increased its revenues 60 percent year-over-year to $12.8 million compared to $8 million. Luminar, which reported earnings on November 2 for the quarter ending September 30 beat estimates for revenue and earnings. Read the full Luminar earnings Press Release.
Luminar Q3 2022 Revenue Rises 60%, Hitting $12.8 Million YoY
Analyst Take: Luminar Q3 2022 earnings for the period ending on September 30, 2022, grew to $12.8 million, or growth of 60 percent compared the same quarter a year ago. The company's revenue growth and profitability metrics are emblematic of an organization that is slanted towards rapid innovation and is in heavy customer acquisition mode.
Here are Luminar's Q3 2022 results by the numbers:
Q3 2022 revenues were up 60 percent, or $12.8 million versus $8 million in the prior year quarter
Q3 2022 revenue was also up 29% compared to Q2
Q3 2022 GAAP net loss was $117.6 million or $(0.33) per share
Q3 2022 non-GAAP net loss was $63.4 million
Q3 2022 non-GAAP net loss per basic and diluted share was $(0.18) per share
During the earnings call, Luminar management indicated that there are three things that can be attributed to the success of the company, its overall strategy, breakthrough technologies they developed from a chip-level up, and relentless execution.
Daniel Newman and his co-host of The Six Five Webcast, Patrick Moorhead of Moor Insights and Strategy, discussed the Luminar earnings in their latest episode. Check it out here and be sure to subscribe to The Six Five Webcast so you never miss an episode.
Luminar is Making Progress on Major 2022 Milestones
The executive team also provided additional updates to its four key milestones for 2022. The company is on track to meet or beat each of their goals by the end of the year — an impressive feat for this automotive tech company.
Iris lidar into series production. Luminar announced that its Iris lidar is now in series production in Mexico and Thailand. They are also on track with construction of a new manufacturing facility in Mexico which will be highly automated. It's expected to begin production in the second half of 2023.
Further developing software. Luminar continues to develop and refine its full stack software capabilities that include proactive safety and other ADAS and autonomous features. The company expects to demo its beta version of its Proactive Safety software functionality at the Consumer Electronics Show in January.
Commercial wins. Luminar is on track to grow their major commercial win total by 60 percent year-over-year, up from 40 percent at the beginning of the year or 5 new wins this year. Wins include Luminar Iris technology in Chinese automaker SAIC's RISING AUTO flagship vehicle R7, the Polestar 3 which features lidar by Luminar, and the Volvo EX90, a new fully-electric SUV which will come equipped with Luminar technologies. Seeing its technology going into production will be important for the revenue ramp as well as building marketable case studies—in the case of the RISING AUTO rollout, it represents a material win in the largest EV market on the planet.
Forward-looking order book is increasing. The company also remains on track to achieve 60 percent year-over-year in their forward-looking order book based on the commercial momentum.
Luminar Guidance for Full Year
These wins and positive looking growth for the future solidify Luminar's position in the automotive tech market. The company also maintains its full fiscal year guidance revenue range is $40 to $45 million, which was raised back in August in the Q2 earnings.
Overall, Luminar Q3 2022 earnings were robust and not surprisingly exceeded expectations as it continues to execute on its laid-out strategies from the beginning of the year. The company's earnings reflect an organization that is one in an emerging market were resources are dedicated to rapid innovation and key commercial wins. At this particular juncture in the market, growth companies that are burning cash tend to be out of favor, but as technology analysts we are more focused on the quality of the technology, the revenue pipeline, and the long-term likelihood of business success. We are growing in confidence that Luminar will be able to execute long term and win a greater number of design partnerships, which should turn to rapidly rising revenue over the coming years. Furthermore, we will continue to monitor how the company responded to market challenges and macroeconomic headwinds, but we remain bullish on Luminar's innovations and advancements for the future. The company appears to be firing off on all cylinders and the future looks bright for Luminar.
Disclosure: Futurum Research is a research and advisory firm that engages or has engaged in research, analysis, and advisory services with many technology companies, including those mentioned in this article. The author does not hold any equity positions with any company mentioned in this article.
Analysis and opinions expressed herein are specific to the analyst individually and data and other information that might have been provided for validation, not those of Futurum Research as a whole.
Other insights from Futurum Research:
Luminar Technologies Q2 2022 Revenue Rises 57% to $9.9M YoY 
Making Markets EP39: Luminar CEO Austin Russell — All-in on the Power of Lidar Technology to Help Automakers Achieve Full Self-Driving 
Nissan will Utilize Luminar's Lidar Technology for Next Generation Driver Assistance Technology
Image Credit: Luminar