Logitech Bets on Two Cameras in the Room and Intelligent AI to Make Hybrid Work Meetings More Equitable
Logitech Bets on Two Cameras in the Room and Intelligent AI to Make Hybrid Work Meetings More Equitable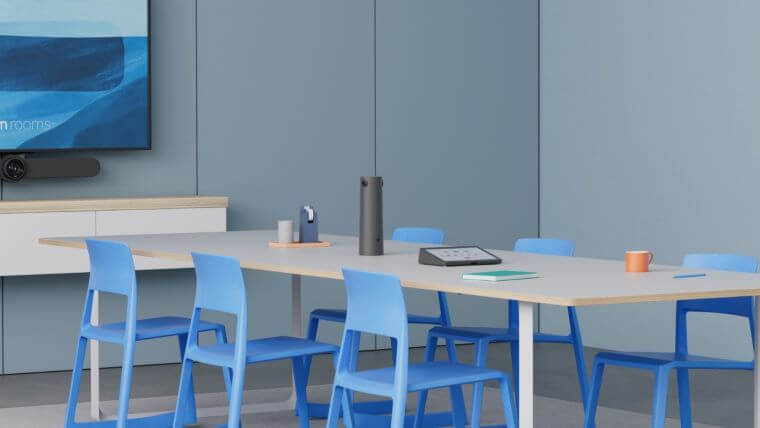 The News: Logitech announced Logitech Sight, an AI-powered tabletop camera designed to intelligently capture the best perspective of meeting participants, track conversations, and help solve the disparity between hybrid teams by providing an "at the table" experience between in-office meeting participants and remote participants.
Logitech Bets on Two Cameras in the Room and Intelligent AI to Make Hybrid Work Meetings More Equitable
Analyst Take: Logitech's newly announced Logitech Sight is all about making the hybrid work experience, specifically as it relates to collaboration by way of meetings, better and more equitable — and there's nothing not to like about that.
Logitech Sight Levels the Playing Field for Meeting Attendees
Logitech Sight is an AI-powered camera that works with Logitech's front-of-room camera Rally Bar or Rally Bar Mini to intelligently capture the best perspective of meeting participants and track conversations as they move around the conference room. These cameras work together to provide an overall better meeting experience, especially in increasingly common situations of hybrid meetings — where some participants are in-office and others are remote. The Logitech Sight is designed to help solve the disparity that we've all experienced that is all too common between hybrid teams. This technology will provide remote workers something they've heretofore not experienced: a feeling or experience similar to that experienced by their "in the room" and "at the table" in-office colleagues.
As an AI-powered camera, Logitech Sight provides a second camera perspective to Rally Bar or Rally Bar Mini camera at the front of the room. With dual 4K cameras and seven beamforming microphones, Logitech Sight captures conversations and nonverbals as they naturally happen. Logitech Sight ultimately enhances employee participation and engagement by extending audio and video into larger rooms with a second, intelligent view, that helps remote attendees feel as if they're seated at the table.
Logitech introduced Logitech Sight in an online event called the New Logic of Work, which is now available on demand. The event was worth the watch as it did a great job of framing the challenges of hybrid work and walking the viewer through the different paths to move forward. I particularly enjoyed the section where Henry Levak, Logitech's Head of Product, walked the audience through today's different room solutions before introducing Logitech Sight. Henry did a great job of defining the different camera options, showing where they worked and where they fell apart. I've been speaking about the pros and cons of the various camera options for years, so I sincerely respect how Logitech brought this message to a larger audience concisely and educationally.
The highlight of the event was the introduction of Logitech Sight. This camera, combined with the Rally Bar or Rally Bar Mini, acts as if there is a professional cameraman and producer in the room by switching cameras to present the speaker to a remote participant with the most realistic view. If the in-room speaker addresses a remote participant, the system uses the front-of-room camera to capture that view. But, when the active speakers address someone across the table, the view automatically switches to one generated by the Logitech Sight located in the center of the table. This gives remote participants the feeling that they are part of the conversation.
How Does Logitech Sight Work?
To capture a 360-degree view of the room, Logitech Sight uses two 4K cameras, computer vision, and onboard AI. Better audio is achieved through seven beamforming mics that can cover medium to large rooms, replacing the need for additional mic pods. Sight will also use AI noise suppression to locate and capture the active speaker, enhancing their voice above other noises in the room.
As a bonus, Sight is relatively easy to install compared to other multi-camera options. Using one CAT-6 ethernet cable running to the front-of-the-room camera and one power-over-ethernet (PoE) connection, Logitech Sight can be added to any table with little to no need for room remediation for wiring or mounting.
Logitech Sight will be Available in Summer 2023 – Logitech's Challenge will be Staying Top of Mind in the Interim
With all the emphasis on rebuilding the office for hybrid work, it is appropriate to get the message out today to help IT professionals plan ahead of the changes. But customers will not have a chance to deploy Logitech Sight until Logitech releases the camera in the Summer of 2023.
In addition, it will be after the launch that Logitech Sight will enable RightSight with Smart Switching. This is the "newsworthy" adaptive intelligence feature that selects the best view between the tabletop and front-of-room camera, intuitively switching between camera views of in-person interactions and naturally tracking conversations.
In the interim, the risk for Logitech is that other products may come to market offering similar value propositions and competing for the attention of IT decision-makers. Meeting equity is already a hot topic, and you can bet other camera and unified communications vendors will offer solutions for the same problem.
Logitech is a trusted brand in the industry, so hopefully, this will ensure the customer loyalty needed to keep them waiting for Logitech Sight when released in the Summer of 2023.
Disclosure: This is a guest contribution from Wainhouse Research, part of The Futurum Group family of companies. Futurum Research is a research and advisory firm that engages or has engaged in research, analysis, and advisory services with many technology companies, including those mentioned in this article. The author does not hold any equity positions with any company mentioned in this article.
Analysis and opinions expressed herein are specific to the analyst individually and data and other information that might have been provided for validation, not those of Futurum Research and/or Wainhouse Research as a whole.
Other insights from Futurum Research:
Nokia Uses SaaS to Spur Fixed Networks Portfolio Availability and Innovation
Open Mainframe Project Drives Open Innovation
Lenovo AI Innovators Program: Vaulting Partners into Consultative Greatness
Image Credit: Gadget Flow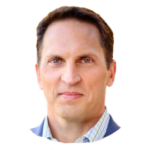 Craig Durr is a Senior Analyst with a Wainhouse – A Futurum Group company. Craig's area of expertise is digital workplace communications technologies and services.