Logitech and Steelcase Reveal Project Ghost for More Personal Communications
Logitech and Steelcase Reveal Project Ghost for More Personal Communications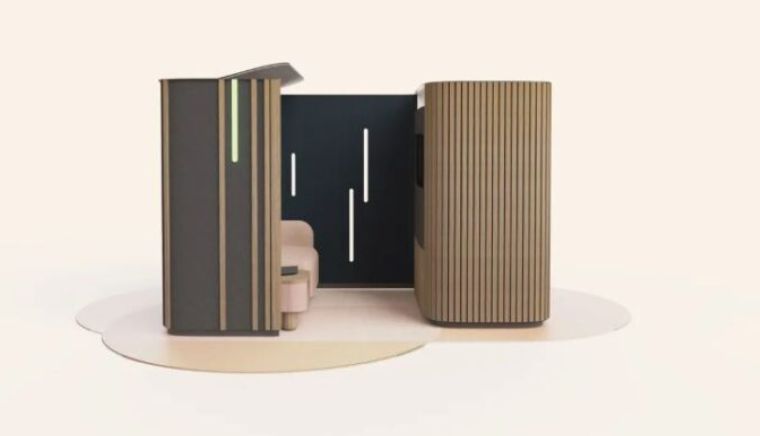 The News: On Day 1 of Integrated Systems Europe (ISE) 2023, Logitech, in partnership with Steelcase, revealed their new video conferencing device code-named Project Ghost. The unit is intended to allow for more personal conversations and connections than the traditional video meeting services. You can see the device in this video Logitech posted to their LinkedIn page here.
Logitech and Steelcase Reveal Project Ghost for More Personal Communications
Analyst's Take: Logitech partnering with Steelcase on Project Ghost is an interesting move. The brutal reality of the modern workforce is that we collectively communicate more but connect less. The results of a survey conducted by Wainhouse Research toward the end of the pandemic lockdowns revealed a correlation between the frequency of online meeting use and feelings of social isolation. The more online meetings people have, the more likely they are to feel socially isolated. To address this, vendors have been exploring ways to create deeper, more personal connections than can be accomplished with a mic and webcam, even really high-quality ones. That's where the Logitech Steelcase Project Ghost comes in.
Comparing Logitech and Steelcase's Project Ghost Works to Google's Starline
As soon as Logitech and Steelcase's Project Ghost was unveiled, the comparisons to Google's Starline started, and in fairness, they are targeted at very similar problems, and at this point in their evolution, they have similar form factors. But there are key differences in the products that will impact product-market fit.
Both products intend to create deep personal connections with remote participants. Both products create a sense of immersion by having a booth-type experience that separates the user from the world around them and displays the remote participant as a life-sized (or near life-sized) image. Google takes things one step further by creating an incredibly lifelike 3D image of participants, so it really feels like you're in the same space.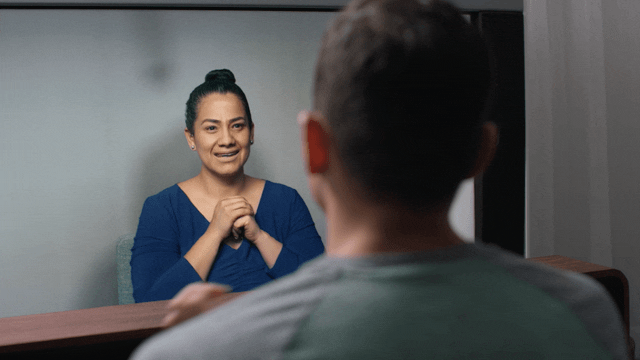 To do this, they use an array of roughly a dozen cameras, about the same number of projectors, a light field display, and a lot of proprietary software.
Project Ghost, on the other hand, uses mostly off-the-shelf technology. The foundation is the Logitech Rally system, and it has been paired with an illusion technique first used in the mid-1800s called Pepper's Ghost, in which an image is projected onto a piece of glass. This same technique is behind modern teleprompters and a long-deceased Tupac appearing on stage from time to time. Logitech has used this technique to allow them to put the capture camera right behind the image being displayed and ensure proper eye contact. The eye contact problem is creeping up in all sorts of immersive experiences these days, and, as it turns out, it's really hard to get right.
Cost is Project Ghost Differentiator, But Will It Stack Up?
The technical approach Logitech has taken, the use of tried and true technology, ensures that the product will be stable straight out of the gates and is likely to be much more cost-effective than the Starline offer. The real question is, will people still be able to generate that more profound sense of connection without the immersive 3D offered by Starline? Is a life-sized, high-quality image, with top-notch eye contact, in a pod form factor enough to justify the cost differential between Ghost and the laptop, camera, and mic you already have? We will have to wait and see.
Precious little has been officially released about Project Ghost at this point. We expect to hear more in the coming weeks, but one thing is certain, our work lives took a hit during the pandemic. We lost some of the joy that comes with having a common purpose and energy in an office. It had been in decline for years as we moved toward distributed teams, and it fell off a cliff in March of 2020. And now, some of the really smart folks in some of our best companies are working on ways for us to stitch ourselves back together, to reconnect with our coworkers and have more earnest conversations. The results of their efforts will benefit us all. I'm looking forward to watching what Logitech and Steelcase are able to make happen with this Project Ghost offering.
Disclosure: Wainhouse Research, part of The Futurum Group family of companies, is a research and advisory firm that engages or has engaged in research, analysis, and advisory services with many technology companies, including those mentioned in this article. The author does not hold any equity positions with any company mentioned in this article.
Analysis and opinions expressed herein are specific to the analyst individually and data and other information that might have been provided for validation, not those of Wainhouse Research as a whole.
Other insights from Wainhouse Research:
RainFocus and Adobe Forge Partnership to Enhance Management of Marketing Data and Help Deliver Better Business Value 
Jupiter's Pana34 to Be Featured in Barcelona at Integrated Systems Europe (ISE)
MediaPlatform Introduces MediaPlatform Autocaster Feature Enabling Automated Webcast Replay
Image Credit: Cnet
The original version of this article was originally published on Wainhouse Research.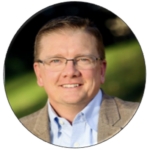 Sean Spradling is a Senior Analyst with Wainhouse — a Futurum Group company. His area of expertise is digital workplace communications technologies and services.