Lenovo's ThinkSmart View Plus Expands Portfolio of Smart Collaboration Solutions with New, 27" Display that Runs Microsoft Teams Display
Lenovo's ThinkSmart View Plus Expands Portfolio of Smart Collaboration Solutions with New, 27" Display that Runs Microsoft Teams Display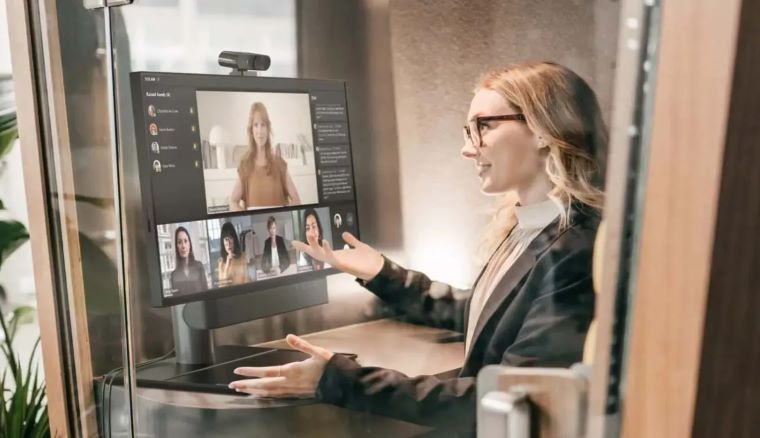 The News: Lenovo expanded its portfolio of smart collaboration solutions with its new standalone Lenovo ThinkSmart View Plus last week at Information System Europe (ISE 2023). Lenovo's ThinkSmart View Plus is a 27-inch multitouch display running Microsoft Teams Display and an AV-over-IP table control, the Lenovo IP Controller. In addition, Lenovo also announced the planned General Availability date of the ThinkSmart One, which was announced earlier in 2022. Read the full Press Release from Lenovo here.
Lenovo's ThinkSmart View Plus Expands Portfolio of Smart Collaboration Solutions with New, 27" Display that Runs Microsoft Teams Display
Analyst Take: Lenovo's ThinkSmart View Plus took center stage for the company at ISE 2023 with its 58,000 unique attendees from 155 countries, to announce the expansion of its Smart Collaboration portfolio. Central to the announcement was the Lenovo ThinkSmart View Plus, a 27" collaboration display purpose-built for hot desking, phone booths, executive desks, and home office use cases. Unlike its predecessor, the ThinkSmart View, this device fully embraces the computer monitor form factor and features premium audio, video, and whiteboarding capabilities. The multitouch display also includes a passive stylus pen and a Microsoft whiteboard application, enabling users to explore big ideas with the device.
But the question is: is this a well-spec'd second monitor for personal desktop uses cases or a standalone conferencing device for Microsoft Teams? The answer is both.
Lenovo ThinkSmart View Plus: a Standalone Video Conferencing System running Microsoft Teams Display
I first saw the Lenovo ThinkSmart View Plus at ISE 2023 running Microsoft Teams Display. In the demo, it was configured as a standalone conferencing device that did not require a PC to enable the personal conferencing use cases shown to me — note that Microsoft Teams Certification is currently pending. The display performed all functions expected as a Microsoft Teams Display, including access to chat, meetings, calls, calendar, and files. Users also have access to hands-free voice assistance with Cortana.
Microsoft Teams Display also has powerful features that enable screen-sharing between the two devices to view content and presenters simultaneously. End users can pair the Lenovo ThinkSmart View Plus to their laptop and, with a single click, view content on their computer through that device's version of Microsoft Teams.
To enable its standalone functionality, the Lenovo ThinkSmart View Plus utilizes the Qualcomm® QCS8250 System-on-Chip (SoC), a purpose-built chip for enterprise and commercial IoT applications from Qualcomm Technologies, Inc. The premium-tier processor is designed to provide maximum performance for compute-intensive camera and Edge AI applications and also features the support of Wi-Fi 6.
As a standalone device, the Lenovo ThinkSmart View Plus is a video conferencing powerhouse optimized for Microsoft Teams Display.
The Added Benefits of Connecting a PC to the Display
But what I really found of value with the Lenovo ThinkSmart View Plus is the addition of "Monitor mode," which enabled the device to act as a second monitor when connecting a laptop through USB-C. With a click of a button on the lower bezel, the display provides the laptop access to the display, the camera, microphones, and speakers.
As expected, the Lenovo ThinkSmart View Plus features premium audio and video. Users can hear and be heard more clearly with a premium soundbar with two 5w speakers and a four-mic array, while the 4K IRGB camera with auto framing and AI security delivers crisp, clear images.
With a focus on enabling hybrid work, this simple but effective feature allows users of the Lenovo ThinkSmart View Plus to move quickly from a high-quality Microsoft Teams experience to a productivity powerhouse with access to a 27" touch-enabled display with very capable audio and video accessories.
Lenovo IP Controller Debuts
Also at ISC 2023, Lenovo showed its upcoming tabletop controller option for Lenovo's ThinkSmart Core and ThinkSmart One. With a sleek and sophisticated low-profile design, the new Lenovo IP Controller is an AV over-IP display with HDMI pass-through that features easy-to-use Ethernet connectivity (CAT5e) with PoE. Easier to install and use, the new controller enables installation up to 100 meters from the PC without the hassles of extenders or for power at the table.
Shipping in Q1 – the World's First Windows-based Collaboration Bar, the ThinkSmart One
Unveiled in 2022, the ThinkSmart One, the world's first Windows-based collaboration bar, was announced to be available in February 2023 in select markets worldwide. Designed for small to medium meeting rooms or dedicated home office spaces, Lenovo's ThinkSmart One is powered by an embedded 11th Gen Intel® Core™ processor with vPro® technology.
The Lenovo ThinkSmart Portfolio Improves its Ability to Serve the Needs of Hybrid Work
With the recent additions of these three devices to Lenovo's ThinkSmart portfolio, the company expands its solutions for today's hybrid work situations.
The most impressive addition is Lenovo's ThinkSmart View Plus. This versatile device can help boost productivity when used as a personal workstation or enable new hybrid work scenarios such as hotdesking and hoteling. Both with world-class audio and video capabilities.
Lenovo's ThinkSmart View Plus will be available in select markets worldwide starting mid-2023, priced from $2,345. The Lenovo ThinkSmart One with the IP Controller will be available worldwide in select markets in the first quarter of 2023 from $3,100.
Other ISE 2023 Insights
Our Wainhouse team on the ground at ISC 2023 also captured some video conversations with a few vendors talking about their key annoucements made during the show. If you'd like a peek at those, I've linked them below:
I've linked them below in case you'd like a deeper dive.
Wainhouse Live! From the Show Floor with Jabra at ISE 2023, a conversation with Jabra's Holger Reisinger, SVP of Professional & Enterprise Solutions, discussing how tech and Jabra's pro audio solutions are increasing employee inclusion and productivity in the hybrid workplace
Wainhouse Live! From the Show Floor with Google at ISE 2023, a conversation with Mark Ewing, Group Product Manager with Google Meet, talking about the inclusion of interoperability with Zoom, the addition of Android appliances for Google Meet in partnerships with Poly and Logitech, and adaptive framing and other features to aid in hybrid work scenarios.
Wainhouse Live! From the Show Floor with Cisco and Microsoft at ISE 2023, a conversation with Cisco's Epsen Loberg, VP of Product Management for Cisco Collaboration Devices and Caroline Stanford, Director of Product Marketing for Microsoft Teams, to talk about the exciting new integration of Microsoft Teams with Cisco Collaboration Devices, a promising innovation that provides seamless collaboration for users across platforms and devices.
Disclosure: Wainhouse Research, part of The Futurum Group family of companies, is a research and advisory firm that engages or has engaged in research, analysis, and advisory services with many technology companies, including those mentioned in this article. The author does not hold any equity positions with any company mentioned in this article.
Analysis and opinions expressed herein are specific to the analyst individually and data and other information that might have been provided for validation, not those of Wainhouse Research as a whole.
Other insights from Wainhouse Research:
Sonical Announces the Creation of an App Store for Headphones at CES 2023
Poly | HP Releases Voyager Free 60+ at CES 2023, a Feature-rich True Wireless Earbud Ideal for Hybrid Work
Labor Department Data Points to Solid Hiring — What's the Deal with Tech Sector Layoffs and What Does the Future Hold for Those Affected?
Image Credit: Lenovo
The original version of this article was first published on Wainhouse Research.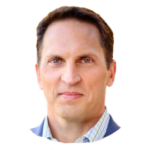 Craig Durr is a Senior Analyst with Wainhouse - A Futurum Group company - with expertise in the enterprise communication industry. Craig's research, publications and insights clarify how the workforce, the workplace, and workflows enable group collaboration and communication.
You can contact him at cdurr@wainhouse.com, on Twitter @craigdurr, or LinkedIn - https://www.linkedin.com/in/craigdurr/