Lenovo Q3 2022-2023: Diverse Growth Engines Aid Weathering Global PC Downturn
Lenovo Q3 2022-2023: Diverse Growth Engines Aid Weathering Global PC Downturn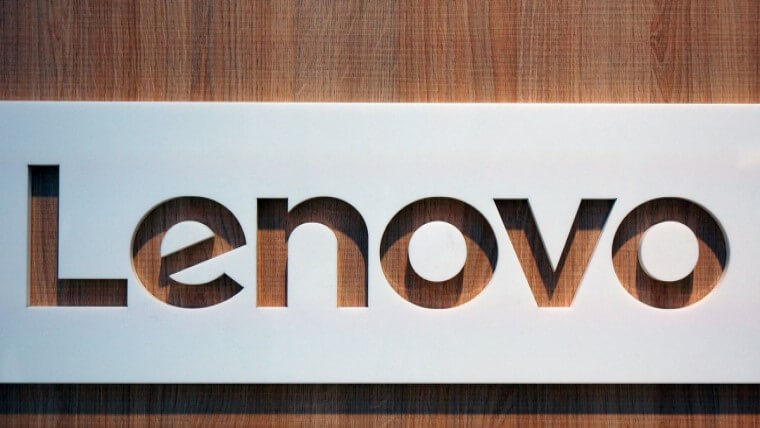 The News: Lenovo Group (HKSE: 992) (ADR: LNVGY) announced third quarter (Q3) results, reporting Group revenue of US$15.3 billion (B) and net income of US$437 million. Group revenue from non-PC business reached a high of 41% and profitability remained solid as Lenovo's diversified growth engines of Solutions and Services Group (SSG) and Infrastructure Solutions Group (ISG) grew revenue to record highs of US$1.8B and US$2.9B respectively, up 23% and 48% year-over-year (YoY). All main business groups contributed operating profit for the fifth consecutive quarter. Read the Lenovo press release here.
Lenovo Q3 2022-2023: Diverse Growth Engines Aid Weathering Global PC Downturn
Analyst Take: The Lenovo Group reported a 24% revenue decline in Q3, its largest revenue drop in 14 years as worldwide demand for electronics, such as personal computers (PCs), dipped dramatically. As a result, the company indicated it plans to cut overall spending and make workforce adjustments. The Q3 2022-23 (Oct-Dec 2022) revenue was $15.3 billion, representing the 24% decline from Q3 2021-22 revenue of $20.1 billion and trailed analyst estimates of $16.39 billion according to Refinitv.
On the positive side, non-PC businesses now make up more than 41% of total group revenue. From our view this demonstrates progress with overall revenue diversification goals as the non-business revenue was 37% in the previous Q2 2022-23. As such, we see Lenovo being better positioned to capitalize on the major industry-wide trends of digitalization and intelligent transformation driving more enterprise IT spending over the mid-to-long term.
Lenovo advocates that real demand in the PC sector as reflected by the activation data in 2022, is much better than the industry shipment data indicates as the channel consumes excess inventory. As a result, the Group expects YoY growth to resume in the second half of calendar year 2023 with end-user demand expected to recover and exceed pre-COVID levels, leveling off from the pandemic-fueled demand surge in PCs.
Lenovo Q3 2022-2023: SSG Keeps Delivering
For its SSG, Lenovo identifies the trillion-dollar IT services market as continuing to grow steadily, with mid-to-long term growth expected across managed services for cloud, on-prem, and edge expected to increase 7% compound annual growth rate (CAGR). We find that in parallel the market for vertical solutions and services spending is expected to remain robust, including smart education, smart retail, smart city, and smart manufacturing with double digit CAGR projected.
In Q3 FY 2022-2023 SSG delivered revenue growth of 23% YoY to $1.8B, further improving its operating margin to 20.2% and operating profit up 12% YoY. Of note, all SSG segments generated high profitability and healthy revenue growth. The revenue mix from non-hardware-centric solutions and services attained a record 53%, with managed services nearly doubling YoY, powered by TruScale Everything as a Service.
As a result, Lenovo SSG is prioritizing continued investment in building scalable and repeatable horizontal and vertical solutions through Lenovo intellectual property (IP). Plus, SSG enhanced its digital workplace solutions, bolstered its hybrid cloud portfolio, and expanded its sustainability offerings.
Lenovo ISG Q3 2022-2023: Historic Revenues and Operating Profit Consistency
For its ISG, Lenovo identified the server market as a prime opportunity with the expectation the segment alone will reach $135B by 2025. In parallel, Lenovo posits the edge infrastructure market to grow 17% CAGR to reach $37B, and the storage market to exceed $35B.
Key highlights of ISG's Q3 FY 2022-2023 performance included:
ISG revenue for the quarter increased by 48% YoY to a historic high of $2.9B.
Operating profit more than doubled YoY to an all-time high of $43 million, marking seven straight quarters of YoY improvements.
Server revenue grew 35% YoY to a new record – Plus, storage revenue more than tripled and software grew by 52% – both attaining all-time highs.
We anticipate Lenovo has a sound plan for ISG sustainable growth including more investment in AI-powered edge computing and hybrid cloud, advancing the goal of making ISG a more influential end-to-end infrastructure solutions provider while balancing scales and profitability.
Lenovo IDG Q3 2022-2023: Holding the Line
For its Intelligent Devices Group (IDG), Lenovo acknowledged the significant decline in the global PC market, while holding forth that real demand, as shown by the activation data in 2022, is better than what the industry shipment data indicates with the expectation that the market will stabilize by H2 2023 at a higher level than pre-pandemic sales. In accord, we anticipate that a bounce back in PC sales will likely occur later in 2023 as inventories smooth out from the pull back in demand in the aftermath of the easing and removal of pandemic restrictions that fueled the surge in PC demand across 2020-2021.
Key highlights of IDG's Q3 FY 2022-2023 performance included:
Despite the decline in PC sales, IDG defended its top position in the PC market, invoking 23.1% market share. Also, profitability of 7.3% was powered by product competitiveness demonstrated in leading Windows activations and subsequent improvement in inventory levels.
IDG's smartphone business was profitable for the 11th consecutive quarter as activations from the premium product Motorola Edge grew by 74% YoY.
Premium product mix in the tablet portfolio expanded and smart spaces solutions continued to demonstrate growth potential with key wins.
From our view, Lenovo has developed the strategic approach key to IDG sustainable growth as demonstrated by IDG delivering profitability of 7.3%, attributed to operational efficiency and consistent investments across value-added premium segments. The unit's smartphone business achieved its 11th consecutive quarter of profitability, and we see Lenovo's scenario-based solutions making more market inroads as shown by advancing innovation in the evolution from smart devices to smart spaces, augmenting user experiences across hybrid workspaces.
Lenovo Q3 2022-2023: Key Takeaways
Taken together, we remain encouraged by Lenovo's results, despite the challenges of working through the massive decline in worldwide PC demand during calendar year 2022. We view Lenovo's ongoing ability to grow its non-PC businesses, now more than 41% of total group revenue, will aid its overall organization-wide resilience in the face of segment-specific headwinds. We see Lenovo gaining a sales and marketing boost by advancing its ecosystem-wide sustainability credentials, receiving net-zero validation from Science Based Targets Initiative, an alliance between the UN Global Compacts, CDP, World Resources Institute, and World Wide Fund for Nature, enabling Lenovo to tout the company is the first PC and smartphone supplier with targets validated by the Net-Zero Standard. In a nutshell, 2023 and the mid-to-long term future bodes well for Lenovo.
Disclosure: Futurum Research is a research and advisory firm that engages or has engaged in research, analysis, and advisory services with many technology companies, including those mentioned in this article. The author does not hold any equity positions with any company mentioned in this article.
Analysis and opinions expressed herein are specific to the analyst individually and data and other information that might have been provided for validation, not those of Futurum Research as a whole.
Other insights from Futurum Research:
Lenovo Q2 2022-2023: Diversified Engines Help Drive Growth and Profitability
Lenovo's ThinkSmart View Plus Expands Portfolio of Smart Collaboration Solutions with New, 27" Display that Runs Microsoft Teams Display
Lenovo Debuts Broad Server, Storage, Edge, Cloud Updates
Image Credit: TheVerge