Lenovo Q2 2022-2023: Diversified Engines Help Drive Growth and Profitability
Lenovo Q2 2022-2023: Diversified Engines Help Drive Growth and Profitability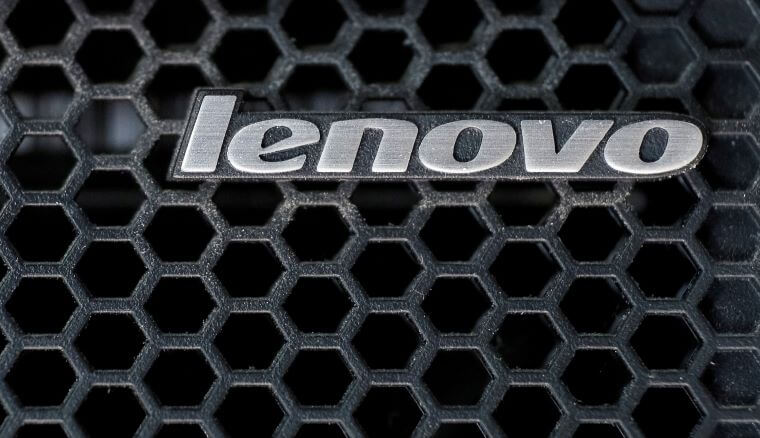 The News: Lenovo Group (HKSE: 992) (ADR: LNVGY) announced second quarter (Q2) results for the Group, with profitability improving year-over-year (YoY) for the tenth consecutive quarter. Second quarter net income grew 6% YoY to US$541 million and Group revenue grew to US$17.1 billion, up 3% YoY in constant currency. Read the Lenovo Press Release here.
Lenovo Q2 2022-2023: Diversified Engines Help Drive Growth and Profitability
Analyst Take: Lenovo saw all main businesses contribute positive operating profit, showing further progress toward the company's goal of doubling profitability in the medium term. Lenovo's diversified growth engine continues to power strong performance across both the solutions and services business, as well as the infrastructure business, registering high double digit YoY growth.
Non-PC businesses now make up more than 37% of total group revenue. Lenovo Group's cash balance means it remains committed to doubling investments in Research and Development (R&D) in the medium term, having grown R&D spending 15% YoY in the quarter.
While external challenges endure, we applaud Lenovo's focus on pursuing its strategy and ensuring ongoing profitability by rebalancing resources toward its diversified growth engines and driving efficiencies and expense reduction through the business. The company sees long term opportunities built on its foundation of "New IT" – client, edge, cloud, network, and intelligence – as we anticipate the global trends of digitalization and intelligent transformation to accelerate.
From our view, last quarter's results, as well as the past three years, have demonstrated that the combination of Lenovo's strategy, execution, and operations are enabling it to perform better than the industry cycle.
Solutions & Service Group (SSG): Up 26% YTY – Q2 22/23 revenue of 1.721 M up from Q2 21/22 revenue of 1.363M
Infrastructure Service Group (ISG): Up 33% YTY – Q2 22/23 revenue of 2.614M up from Q2 21/22 revenue of 1.968M
Group Cash Position: Up 47% YTY – Q2 22/23 of 5.567M up from Q2 21/22 of 3.788M
Daniel Newman and his co-host of The Six Five Webcast, Patrick Moorhead of Moor Insights and Strategy, discussed the Lenovo earnings in their latest episode. Check it out here and be sure to subscribe to The Six Five Webcast so you never miss an episode.
Lenovo Q2 2022-2023: SSG Surging
For its SSG, Lenovo identifies the trillion-dollar IT services market as continuing to grow steadily, with faster growth to be expected in DaaS (Device as a Service), Managed Services for data center, as well as Cloud and Edge Environment through 2025. We find that at the same time the market for vertical solutions and services spending is expected to remain potent, including smart education, smart retail, smart city, and smart manufacturing.
In Q2 FY 22/23 SSG delivered revenue growth of 26% YoY, further improving its operating margin to 21.4%. Of note, SSG revenue expanded by 26% YoY, further improving its operating margin to 21.4%. All segments delivered profitability and growth with revenue from non-hardware-tied solutions and services (i.e., Managed Services, Project & Solution Services) accounting for more than half of SSG's business for the first time.
Lenovo SSG is prioritizing building comprehensive solutions for vertical industries including expanded sustainability offerings and advancing Lenovo PCCW Solutions initial success in business synergy.
Lenovo ISG Q2 2022-2023: Record Revenue and Record Profitability
For its ISG, Lenovo identified its main opportunity as robust edge infrastructure market growth, citing expected growth of 21% CAGR reaching $47B by 2025. Lenovo has indicated it sees the server market alone as potentially reaching $134B by 2025 and the storage market to exceed $36B also by 2025.
Key highlights of ISG's Q2 FY 22/23 performance included:
ISG attained record revenue of $2.6B for the first time, up 33% YoY, with operating profit reaching an all-time high of US$36 million, marking the 4th consecutive quarter of profitability.
The Cloud Service Provider and Enterprise/SMB segments both outgrew the market forecast.
Revenue from Edge Computing almost quadrupled and Storage more than doubled YOY, both setting new records.
Based on our briefings with company leaders, we believe Lenovo has a sound plan for building ISG sustainable growth, including the strategic goals of becoming an end-to-end infrastructure provider, more investment in portfolio and innovation especially in edge and services, strengthening operational resilience, and strategic focus on optimally balancing scale and profitability.
Lenovo IDG Q2 2022-2023: Strong Profitability, Competitive Strides
For its Intelligent Devices Group (IDG), Lenovo acknowledged the market size of PC and tablets declined in the short term, due primarily to the macroeconomic environment, while long-term it is still expected to remain higher than pre-pandemic levels. Alongside PCs, we see the scenario-based solutions market as trending toward continued growth as Lenovo transitions and expands from smart devices to smart spaces.
Key Highlights of IDG's Q2 FY 22/23 performance included:
IDG maintained what it claims as industry-leading profitability, with operating profit of over $1B, outgrowing the market to not only retain but also strengthen its global position as a global top-tier PC company. This success was driven by strong growth in premium segments, such as gaming and workstations.
Smartphone revenue increased by more than 20% YoY, with growth coming not only from the traditional stronghold markets of Latin America and North America, but also expansion markets of Europe and Asia Pacific.
Expansion beyond PCs continues, with 22% of IDG revenue coming from non-PC smart devices, embedded computing/IoT, and scenario-based solutions such as smart home and smart collaboration.
From our view, Lenovo has developed the strategic approach key to IDG sustainable growth as demonstrated by IDG delivering profitability of 7.4%, attributed to operational efficiency and consistent investments across value-added premium segments. The unit's smartphone business achieved its tenth consecutive quarter of profitability, and we see Lenovo's scenario-based solutions making more market inroads as shown by the Smart Collaboration business growing at high double-digit rates YoY.
Lenovo Q2 2022-2023: Key Takeaways
Taken together, we are encouraged by Lenovo's results. The One Lenovo strategy is clearly taking shape, and despite the challenging macro-economic environment, by achieving YoY profitability improvement for ten straight quarters and increasing revenue by nearly 3% YoY. Clearly Lenovo's non-PC business areas are gaining market inroads and now exceed 37% of the company's revenues. Also, SSG and ISG impressively delivered high double-digit YoY revenue growth. From our perspective, Lenovo Chairman and CEO Yuanqing Yang is making the right strategic choices and investment priorities, which have resulted in the diversified growth engines that have enabled the company to handle challenging global conditions today and likely into the foreseeable future.
Disclosure: Futurum Research is a research and advisory firm that engages or has engaged in research, analysis, and advisory services with many technology companies, including those mentioned in this article. The author does not hold any equity positions with any company mentioned in this article.
Analysis and opinions expressed herein are specific to the analyst individually and data and other information that might have been provided for validation, not those of Futurum Research as a whole.
Other insights from Futurum Research:
Lenovo Q1 2022-2023: Finding New Engines to Drive Growth and Profitability
Lenovo Debuts Broad Server, Storage, Edge, Cloud Updates
Lenovo AI Innovators Program: Vaulting Partners into Consultative Greatness
Image Credit: Reuters