Lenovo AI Innovators Program: Vaulting Partners into Consultative Greatness
Lenovo AI Innovators Program: Vaulting Partners into Consultative Greatness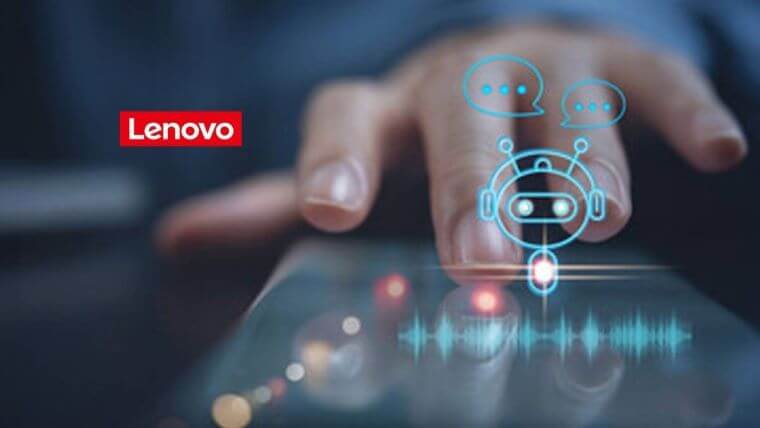 The News: Lenovo recently announced its new AI Innovators program designed to enable Lenovo's customers to confidently deploy artificial intelligence by providing a broad range of support for independent software vendors (ISVs) and their customers looking to bring AI from the lab to scale. Read the Lenovo Press Release here.
Lenovo AI Innovators Program: Vaulting Partners into Consultative Greatness
Analyst Take: Lenovo's AI Innovators program is, to my way of thinking, the right solution at exactly the right time. For many years, the phrase "becoming indispensable to your end-customer" has been bandied about as a foundational component of business strategy — and one of the keys to business success. In my many conversations with vendors and channel partners, they are pretty much always clamoring for advice on how, exactly, to deliver on that front. Data is the answer. In fact, one of my favorite responses is: "commercium bellum est, noscete hostem (business is war, know thy enemy)." And the way that you know your enemy is understanding your business, your market, your competitors, your customers, and their challenges and needs inside and out. You do that with what? Data.
No matter what your industry/vertical/focus, your clients are fighting every day, just like you are and the way you can best serve them is to know and understand every nuance of their organization, industry, metrics they live by, their rivals, how they are benchmarked, their customers, their systems, their partners, their processes, how their people work, etc. If you aren't doing your homework, trust me, not only are you not indispensable, but you are also easy to encroach on. When leaders think like that, you're on the path to being indispensable to their customers. That's why I'm excited by Lenovo's AI Innovators program.
Artificial Intelligence – Driving Value to Your End-User
The market for AI-based solutions can solve a wide variety of operational issues and Lenovo's move here helps its partners incubate and launch products at a more rapid rate for their end-users and making them more indispensable for their clients in the process is smart.
The Lenovo AI Innovators program is designed to create an environment for Lenovo's partners (e.g., ISVs, Resellers, etc.) and their clients with Lenovo's robust product portfolio of products from ThinkEdge SE450 server, industry leading open-source tools (e.g., Intel's Open Vino and One API), middleware and more.
This focus on the part of Lenovo is not unexpected. The company specifically called out artificial intelligence as a key area of focus for them in 2017 and invested $1.2 billion in research and development over the last several years. The company also announced a partnership with Intel to accelerate advancements in artificial intelligence and high-performance computing.
Currently, the Lenovo AI Innovators program has more than 30 independent software vendors participating in the program, including companies like Sunlight (retail, manufacturing, etc.), ai (retail, real-estate), Smartia (industrial data), and WaitTime (crowd intelligence).
Partner Worlds Continue to Collide – IoT/OTT
For years now, we've been talking about how the hundreds of traditional partner types will need to evolve, including developing their own IP and moving into more operational technology areas, since the gravity of IoT/Edge will take them there. For example, if you're a reseller in physical security, ProAV, DCPOS, critical power, telephony, HVAC and the like, chances are your customer (e.g., retailer, hotel, supermarket, quick service restaurant, etc.) is going to be asking you not only to deploy those technologies, but do you have other services that help them with additional problems that their data mining teams can analyze.
One customer might want you want you to create a program that creates heat maps of a retail store to see if people are walking past higher-margin items. Another might want to know if a customer is picking up their phone and price-checking in the store while standing next to a product, so they can immediately get an in-store salesperson to check them out on the spot. Another might want to use data to track in-store music and/or lighting adjustments to see what might speed up or slow down customers, keeping them in store longer. These are all scenarios end-customers are asking for and many partner types (e.g., ProAV, Physical Security, ISVs, etc.) will continue to collide into one another along with creating their own IP. Yes, ISVs are a key target, and I also see more fusion between these worlds.
In essence, I believe the Lenovo AI Innovators program will serve many of the thousands of partners (e.g., ISVs, Back-up & Recovery, ProAV, etc.) in their customer ecosystems and help those customers continue to seek ways of getting their products to market faster, innovate more, and adding significant value to their end-users in the future. The Lenovo AI Innovators program helps partners create solutions that further entangle them into their end-customer environment, solving critical operational problems with artificial intelligence. Ultimately, this creates greater stickiness for the partner, creating further opportunities in the future. And that's what you want. I'll be watching the rollout and adoption of this Lenovo AI Innovators program with interest.
Disclosure: Futurum Research is a research and advisory firm that engages or has engaged in research, analysis, and advisory services with many technology companies, including those mentioned in this article. The author does not hold any equity positions with any company mentioned in this article.
Analysis and opinions expressed herein are specific to the analyst individually and data and other information that might have been provided for validation, not those of Futurum Research as a whole.
Other insights from Futurum Research:
GlobalFoundries Earnings, Luminar, Lenovo, Micron, NVIDIA & Apple's Supply Chain Risk – The Six Five Webcast
Lenovo Q1 2022-2023: Finding New Engines to Drive Growth and Profitability
Lenovo's ThinkPad X13s Powered by Qualcomm is now Available at U.S. Verizon Stores
Image Credit: Analytics Drift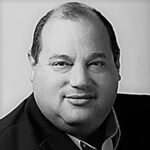 Michael Diamond is an industry analyst and foresight professional with 25 years of experience in the IT channel and market research industry. He is a route-to-market expert covering desktop and mobile devices, collaboration, contact center, ProAV, data center infrastructure, and cybersecurity. Prior to joining Futurum Research, Michael worked for The NPD Group as the sole industry analyst covering indirect channels, cybersecurity, SMB and vertical market trends, data center infrastructure (e.g., enterprise storage, servers, networking), ProAV and PCs. He has been quoted by media outlets such as Bloomberg, Kiplinger, TWICE, OPI (Office Products International), Apple World today, Dark Reading, Enterprise Storage Forum, Credit-Suisse, Footwear News, CRN (Computer Reseller News), Channel Futures and Into Tomorrow.  Michael has presented at myriad events including The Channel Company's Xchange, The Global Technology Distribution Council's summit, SMB TechFest and more.