Lattice Semiconductor Unveils Advanced System Control FPGAs
Lattice Semiconductor Unveils Advanced System Control FPGAs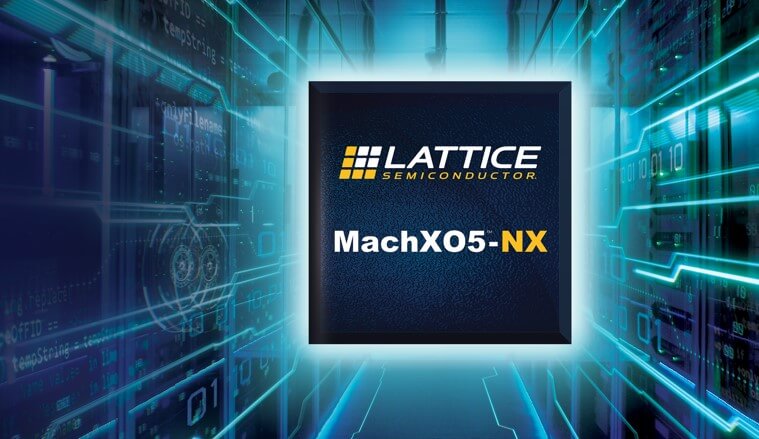 The News: Lattice Semiconductor has again expanded its growing Nexus family of innovative Field Programmable Gate Arrays (FPGAs) for specific market segments, this time unveiling its latest Lattice MachXO5T-NX Advanced System Control FPGAs for uses including IoT devices and factory automation tasks which require deeper levels of direct system controls. The MachXO5T-NX FPGAs include advanced connectivity with PCIe, increased logic and memory resources, and bolstered security to accelerate the company's delivery of FPGAs for advanced control uses for enterprise networking, machine vision, and industrial IoT. See the full Press Release from Lattice here.
Lattice Semiconductor Unveils Advanced System Control FPGAs
Analyst Take: Lattice Semiconductor has been building out its collection of low-power programmable Lattice Nexus FPGAs since Q4 of 2019, when the company released its first Nexus CrossLink-NX FPGAs for enhanced embedded vision uses. Since that time Lattice has released four more Nexus FPGA models through Q2 of 2022 before debuting this first advanced system control FPGA, the all new Lattice MachXO5T-NX model, on April 18.
This first advanced system control FPGA is a game-changer for device manufacturers because these new chips deliver real world ways to help Lattice customers address challenges related to growing system management design complexity. With built-in high-end features including advanced connectivity with PCIe, increased logic and memory resources, and enhanced security, the new Lattice MachXO5T-NX FPGAs also deliver power efficiency, small physical sizes, and critical reliability for a wide range of important advanced control uses. These control uses will be important in a broad range of designs and applications for enterprise networking, machine vision, industrial IoT, and more in the future.
The advanced system control FPGAs are built to provide next-generation control functions for communications, computing, and industrial applications using hardened PCIe interfaces that are flexible, secure, and reliable for users.
This is one of Lattice's strengths in the market – figuring out what customers need from their FPGAs and then designing and building just the right components and systems to fill and deliver those requirements. I like this approach of filling niches when they are found – it is smart, serves customers, and increases sales and revenue while expanding the company's rich offerings.
What makes the latest MachXO5T-NX different from the previous members of the Nexus family of FPGAs is that this one is specially targeted for advanced system control uses, unlike the previous Nexus models which were built for various other needs. In Q2 of 2020, the company followed up on the original Nexus CrossLink-NX FPGAs with its Nexus Certus-NX reinvented general purpose FPGA, followed by its Mach-NX FPGA in Q4 of 2020, which was a second-generation security FPGA. Next was the CertusPro-NX in Q1 of 2021, which was aimed as an advanced general purpose FPGA, and the MachXO5-NX in Q2 of 2022, which was built as an enhanced monitor and control FPGA.
FPGAs are versatile integrated circuits that can be reprogrammed as needed to accommodate and introduce new features or code in the devices where they are used. This makes them valuable and brings huge flexibility for users who can make changes and keep their hardware investments running into the future as changes are introduced.
Lattice Semiconductor Feature Roundup for the new MachXO5T-NX FPGAs
The latest Lattice MachXO5T-NX FPGAs are built for performance and low power consumption for advanced system control uses. They include hardened PCIe Gen 2 interfaces between the host processor and the control FPGA, along with increased logic and memory resources. Also featured is up to 3.4X more embedded memory (7.2 Mb) than competing FPGAs, as well as up to 100 times more dedicated user flash memory (57 Mb) than competing FPGAs.
In addition, the MachXO5T-NX FPGAs feature up to 100X lower soft error rate than competing FPGAs, which improves system reliability for safety-critical applications.
One of the biggest improvements since the previous Lattice Nexus MachO5-NX FPGA is that the latest Nexus MachO5T-NX FPGA now includes four times the number of logic cells, giving them more compute power. The previous FPGA included 25,000 logic cells, while the new Nexus MachO5T-NX FPGA includes 100,000 logic cells. The control interface bandwidth is also increased on the new FPGA, to 5 Gbps from 1.2 Gbps on the previous model, due to the switch to PCIe.
I see that perhaps the biggest value of the new FPGAs is their programmable I/O features, which makes them particularly suitable for advanced system control uses where adjustability and flexibility are useful added benefits.
Lattice Semiconductor and FPGA Market Leadership
Lattice Semiconductor's latest MachXO5T-NX advanced system control FPGAs fill a gap in the company's product line that will help Lattice meet customer needs in a robust FPGA marketplace around the world. Lattice's drive to keep improving and expanding its FPGA models and lines is focused on delivering powerful and flexible products used in a wide range of applications, from IoT to industrial robotics, vehicles, and more. It will be interesting to watch Lattice as it navigates the global FPGA market in 2023 and beyond.
Disclosure: The Futurum Group is a research and advisory firm that engages or has engaged in research, analysis, and advisory services with many technology companies, including those mentioned in this article. The author does not hold any equity positions with any company mentioned in this article.
Analysis and opinions expressed herein are specific to the analyst individually and data and other information that might have been provided for validation, not those of The Futurum Group as a whole.
Other insights from The Futurum Group:
We Are Live: Talking Qualcomm, Intel, Nokia, Kyndryl, Cisco, Lattice & GlobalFoundries – The Six Five Webcast
Lattice Semiconductor Revenue in Q4 2022 Hits $175.9M, Up 24% YoY
Lattice Semiconductor Ready to Power Innovation across Mid-Range FPGA Market with Lattice Avant Debut
Image Credit: Lattice Semiconductor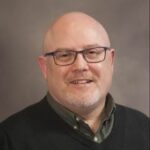 Todd is an experienced Analyst with over 21 years of experience as a technology journalist in a wide variety of tech focused areas.