Lattice Semiconductor Q1 2023 Revenue Hits $184M, Up 22.5% YoY
Lattice Semiconductor Q1 2023 Revenue Hits $184M, Up 22.5% YoY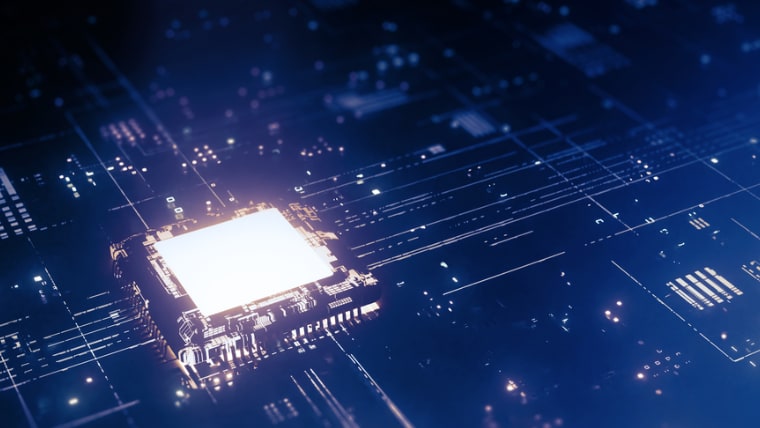 The News: Lattice Semiconductor's revenue for the first quarter of 2023 reached $184.3 million, up a record 22.5 percent from $150.5 million one year ago, as the low-power programmable FPGA maker reported its latest earnings figures on May 1 for the period ending April 1, 2023. Read the full Press Release from the Lattice Semiconductor investor web site.
Lattice Semiconductor Q1 2023 Revenue Hits $184M, Up 22.5% YoY
Analyst Take: Lattice Semiconductor's revenue increase of 22.5 percent in Q1 marks another impressive quarter for the company, which saw particularly healthy growth in its industrial and automotive market segment.
And Lattice continues to be poised for more growth, we believe, due to the expansion of its innovative and useful Field-Programmable Gate Array (FPGA) product line that is gaining new models to serve more tasks for device makers, despite a still difficult macroeconomic environment around the world.
Here are Lattice Semiconductor's fiscal Q1 2023 earnings results by the numbers:
Q1 2023 revenue of $184.3 million, up 22.5 percent from $150.5 million one year ago. The Q1 revenue figure topped analyst consensus estimates of $180.01 million from Investing.com.
Q1 2023 non-GAAP net income of $71.8 million, up 36.2 percent from $52.7 million one year ago.
Q1 2023 non-GAAP earnings per diluted share (EPS) of $0.51 per share, up from $0.37 per share one year ago. The EPS beat analyst consensus estimates of $0.50 per diluted share from Investing.com.
Q1 2023 non-GAAP gross margin of $129.6 million, up 27.2 percent from $101.9 million one year ago.
Q1 2023 non-GAAP gross margin by percentage of 70.3 percent, up from 67.7 percent one year ago.
For Lattice Semiconductor, we see this as a solid quarter overall, particularly because it occurred during the still challenging macroeconomic conditions that are affecting companies across the tech and consumer markets.
Lattice is pulling out this performance because the FPGA market is hot, and Lattice is doing things right to drive its growth in a difficult semiconductor market. We believe it is hard not to be impressed since this company has been doing this consistently throughout the semiconductor downturn of the last year or so.
Lattice's market focus so far has been on the low- to mid-tier FPGA business segment, but it is starting to branch out to more powerful FPGAs with its recent Lattice MachXO5T-NX Advanced System Control FPGAs for IoT devices and factory automation tasks which require deeper levels of direct system controls. In December 2022, the company launched its Lattice Avant FPGA products, which aim to double the vendor's sales opportunities and give it products that can be used in markets where it does not have a major sales presence. Both new product lines, we believe, are smart moves to bolster the company's future sales and performance. Introducing new products does more than just give opportunities for more sales, though – it also generates new ideas and creativity for manufacturers that are shopping for the best components to integrate into their business and consumer products. These are solid investments by Lattice that we believe will pay future rewards.
Lattice Semiconductor Revenue by Markets
In Q1, 57 percent of Lattice's business was in Asia, down from 72 percent one year ago. Twenty-three percent of the company's business was in the Americas, up from 15 percent one year ago, while 20 percent of its business was in Europe and Africa, up from 13 percent one year ago.
By segment, Lattice saw $66.3 million of its revenue come in from its communications and computing sales in Q1, up 3.4 percent from $64.1 million one year ago, while its industrial and automotive unit brought in $108.3 million, up 55.6 percent from $69.6 million one year ago. Its consumer unit brought in $9.7 million in revenue in Q1, down 42.3 percent from $16.8 million one year ago.
Lattice Semiconductor's Q1 2023 revenue by end market was 36 percent in communications and computing, down from 43 percent one year ago, and 59 percent in industrial and automotive, up from 46 percent one year ago. The company's revenue in the consumer market totaled five percent in Q1, down from 11 percent one year ago.
Lattice Semiconductor Revenue Guidance for Q1 FY2023
As part of its Q1 earnings report, Lattice Semiconductor provided earnings guidance for the second quarter of FY2023.
Lattice said it expects Q2 2023 revenue to be between $183 million to $193 million, with a non-GAAP gross margin percentage of 70 percent, plus or minus one percent. The company said it also expects Q2 2023 non-GAAP total operating expenses between $56 million to $58 million.
Lattice Semiconductor Revenue Overview
Q1 marked another solid quarter for Lattice Semiconductor, which we believe positions it well in the FPGA marketplace for the future. We are impressed with Lattice's performance, which has been showing strength while other semiconductor companies have been down in a global market that remains challenging. Jim Anderson, Lattice's president and CEO, and the rest of his leadership team continue to respond well to the constantly changing market and are guiding this company to further success through product diversification and sustained engineering prowess.
And as we have said before, with more semiconductors being integrated into the newest cars and trucks – both gasoline-powered and electric vehicles – we see this segment continuing to grow in importance and market share for Lattice. The company's FPGAs are seeing expanding in-vehicle markets for systems including autonomous driving components, infotainment, telematics, and sensing equipment in the automotive space.
It will be interesting to watch Lattice's progress as it responds to continuing challenges in the marketplace, but we remain bullish on Lattice, its technologies, its products and its outlook for the future.
Daniel Newman and his co-host of The Six Five Webcast, Patrick Moorhead of Moor Insights and Strategy discussed Lattice earnings in their latest episode. Check it out here and be sure to subscribe to The Six Five Webcast so you never miss an episode.
Disclosure: The Futurum Group is a research and advisory firm that engages or has engaged in research, analysis, and advisory services with many technology companies, including those mentioned in this article. The author does not hold any equity positions with any company mentioned in this article.
Analysis and opinions expressed herein are specific to the analyst individually and data and other information that might have been provided for validation, not those of The Futurum Group as a whole.
Other insights from The Futurum Group:
Lattice Semiconductor Unveils Advanced System Control FPGAs
Lattice Semiconductor Revenue in Q4 2022 Hits $175.9M, Up 24% YoY
Lattice Semiconductor Ready to Power Innovation across Mid-Range FPGA Market with Lattice Avant Debut