Kyndryl Revenue Hits $4.3B for Q3 After 2021 IBM Spinoff
Kyndryl Revenue Hits $4.3B for Q3 After 2021 IBM Spinoff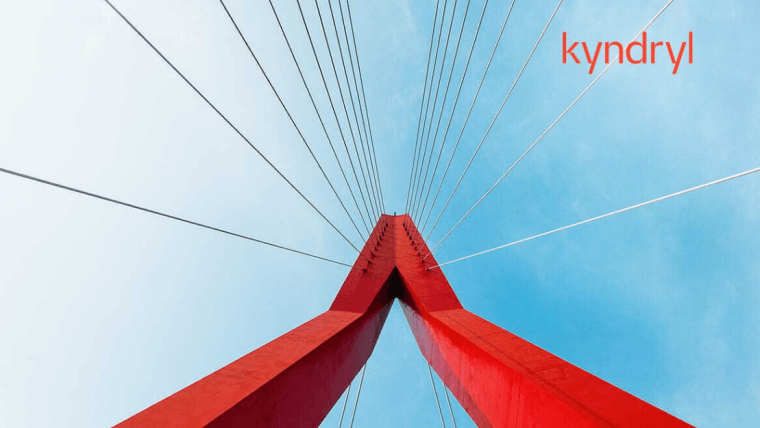 The News: Kyndryl revenue hit $4.3 billion for the third quarter of fiscal year 2023, down six percent from $4.6 billion one year ago, as the IT infrastructure services vendor reported its earnings on February 7. The company, Kyndryl Holdings Inc. also reported a net loss of $106 million for Q3, but that is down significantly from a net loss of $731 million one year ago as the company continues to make its way in the marketplace following its spinoff from IBM in November 2021. Read the Press Release on the Q3 earnings numbers on the Kyndryl web site.
Kyndryl Revenue Hits $4.3B for Q3 After 2021 IBM Spinoff
Analyst Take: Kyndryl's revenue fluctuations are not unusual at this point in a nascent company's independent operations, so the slight revenue drop from one year ago is not worrisome. On the contrary, the IBM spinoff more than a year ago explains the drop well as Kyndryl continues to pull itself up by its bootstraps and position itself as a solo company in the IT infrastructure services marketplace.
We have said before that IBM began the Kyndryl brand as a services cash cow, and we fully expect that the company can be a moneymaker once again on its own. But we also said that this will take some time to happen as it redefines its business position and gets itself acclimated to operations as a standalone company.
Here are Kyndryl's earnings for Q3 2023 by the numbers:
Q3 2023 revenue of $4.3 billion, down six percent from $4.6 billion one year ago. The Q3 2023 earnings of $4.3 billion beat analyst consensus estimates of $3.92 billion according to Investing.com.
Q3 2023 net loss of $106 million, which is an 85 percent reduction from a $731 million loss one year ago.
Q3 2023 diluted earnings loss per share of $0.47 per share, down from a loss per diluted share of $3.26 one year ago.
The reductions in Kyndryl's losses were good news to finish Q3 as the company is holding a steady course under its CEO and Chairman Martin Schroeter and his executive team, who are seeing progress in the company's financial picture. Schroeter has targeted Kyndryl with three initiatives – building alliances, building advanced delivery by redeploying employees to serve new markets, and building up accounts that previously had substandard margins – all of which are aimed at growing the company and its business. We believe this is a positive approach and direction for the fledgling company as it makes its way on its own to serve its customers.
Kyndryl is Growing its Strategic Alliances and Partnerships
Since the spinoff, Kyndryl also continues to make impressive new alliances and partnerships to help grow its business.
Since the spring of 2022, Kyndryl signed contracts with cloud hyperscaler alliances worth a total of about $750 million, bringing it closer to achieving its $1 billion target for the year. Kyndryl also saw the number of its employees with hyperscaler certifications increase by 31,900, giving it an increase of 98 percent year-over-year, according to the company.
And in addition to the Microsoft, Google, and Teradata partnerships Kyndryl announced last October, it has since added deals with Amazon Web Services for managed services delivery of a new AWS security offering for industry and company-specific needs; an agreement with Dell Technologies and Microsoft to offer integrated hybrid cloud products aimed at helping customers with cloud transformation projects; and a project with Intel to design and implement private 5G networks with joint customers.
These are great additions, we believe, and they will continue to help Kyndryl gain market share, customer interest, and more prospective partners that want to join Kyndryl's growing efforts.
Kyndryl Provides Full Fiscal Year Outlook for FY2023
As part of its Q3 2023 earnings report, Kyndryl also provide some guidance for its expected full FY2023 revenue numbers.
Kyndryl said it expects total revenue of $16.8 billion to $17 billion for the full FY2023, expecting overall revenue contraction of eight percent to seven percent for FY2023 compared to a year prior.
Kyndryl Earnings Overview
We believe that Schroeter and his leadership team are working hard to get Kyndryl solidly on its own footing as it fights its way through a bit of adversity since the spinoff from IBM, but we see this as an expected step on its way to ultimate success.
We like the progress we are seeing and are impressed with the company's direction so far. We will continue to watch Kyndryl's performance and strategy throughout FY2023 and into the future.
For a deeper dive on the spinoff, read our report: The IBM Spinoff of Kyndryl: Who, What and Where Does the Company Fit in the IT Services Landscape?
Disclosure: Futurum Research is a research and advisory firm that engages or has engaged in research, analysis, and advisory services with many technology companies, including those mentioned in this article. The author does not hold any equity positions with any company mentioned in this article.
Analysis and opinions expressed herein are specific to the analyst individually and data and other information that might have been provided for validation, not those of Futurum Research as a whole.
Other insights from Futurum Research:
Kyndryl and Microsoft Collaborate to Drive Mainframe Innovation
Kyndryl Expands Offerings with Kyndryl Bridge, a Platform Designed to Help Customers Accelerate their Digital Transformation Journeys
Image Credit: WralTechWire