Kyndryl and Microsoft Collaborate to Drive Mainframe Innovation
Kyndryl and Microsoft Collaborate to Drive Mainframe Innovation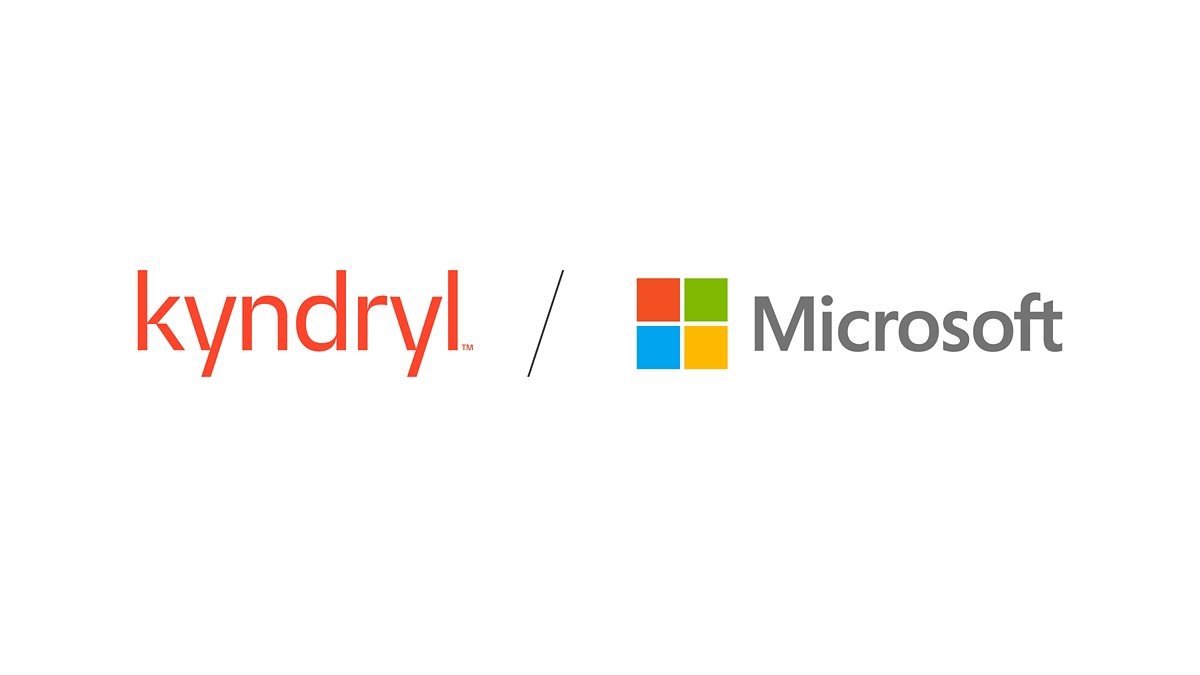 The News: Kyndryl today announced a new collaboration with Microsoft, designed to drive innovation and unlock mainframe data. Read the joint press release from Kyndryl and Microsoft. embraces its newfound freedom and announces a collaboration with hyper-scale cloud provider Microsoft to unlock mainframe data. Read the full joint Press Release here.
Kyndryl and Microsoft Collaborate to Drive Mainframe Innovation
Analyst Take: News of the collaboration between Kyndryl and Microsoft was exciting to me, as the resident "mainframe guy" here at Futurum Research. This is yet further evidence that Kyndryl, the world's largest IT infrastructure services provider, is flexing its newfound muscles post the spin-out from IBM, and partnering with Microsoft to announce plans to expand the reach of their global strategic partnership by enabling customers to increase access to critical mainframe data.
Unshackled by the oversight of IBM, Kyndryl is now able to fully lean into providing innovation for its mission-critical zCloud and mainframe-hosted clients by partnering with hyperscalers such as Microsoft. This would simply not have been possible for the world's largest services provider under IBM.
Kyndryl's zCloud offering is a key driver for the almost $19 billion-plus of topline revenue for the company and provides a key component of the services that many of the 4,000+ Kyndryl customers receive. Kyndryl does not yet split out the revenue from its six lines of business, but by my estimates and various comments by Kyndryl employees, my estimates put Kyndryl's mainframe business as north of $4 billion annually. So, it's definitely a major part of the business.
The multi-tenant nature of the zCloud service that Kyndryl offers is a differentiator for the company against both its System Integrator competitors, but also other public cloud providers. While other outsourcing providers offer hosted mainframe services, these are largely single-tenant offerings that don't leverage the inherent scalability and workload isolation capabilities that make the mainframe so well suited to multi-tenant deployments. The Kyndryl zCloud offering, while not new, does provide a robust, secure, and cloud-like option for many customers who are looking to exit their own datacenters or who are simply looking for a partner to manage their infrastructure and provide it back to them as-a-Service.
Kyndryl and Microsoft – Better Together
Based on a detailed briefing by the Kyndryl and Microsoft architects this week, the combined team have an ambitious vision to holistically connect the mainframes in Kyndryl's environments with the Microsoft Azure-based Power Platform. Today's announcement focuses on how Kyndryl will apply its deep knowledge of the mainframe platform to create the data pipes that enable connections between its zCloud platform and single-tenant customer hosted systems and the Microsoft cloud, making it easier for customers to move their mainframe data to the cloud and vice versa. This will allow customers to unlock value streams from their entire data mission-critical data estate and also combine this data with other cloud resident data.
According to Kyndryl and Microsoft, connecting mainframe data to Microsoft Power Platform via the new Mainframe Data Pipe yields four advantages. These are:
Accessibility: Mainframe data is no longer siloed and cloud-based application integrations customers will have the ability to use Azure-based services like machine learning, AI, and more.
Innovation: By combining mainframe data with cloud-based data sources, customers can create new applications that deliver value across a single DevOps pipeline.
Collaboration: Having the mainframe "talk" to Microsoft Teams using natural query language unlocks exciting new possibilities and will help with both productivity and speed of execution.
Integration: Incorporating mainframe data into low-code and no-code applications such as Microsoft Power Platform can empower professional and citizen developers alike.
Customers will have a holistic view of their data and can take advantage of machine learning, AI, analytics, and reporting, and will be able to leverage low code/no code functionality. Kyndryl and Microsoft also plan to combine mainframe data with other internal and external cloud-based data sources, which will enable customers to create new applications that leverage modern analytics and visualization tools to deliver advanced insights at scale.
"As part of our collaboration with Microsoft on mainframe modernization, we are helping customers increase access to valuable mainframe data and leverage new capabilities that will show benefits of cloud automation and insights from their IT environments," said Petra Goude, Kyndryl Global Practice Leader, Core Enterprise and zCloud. "Through this initiative, we are teaming with Microsoft to increase flexibility and availability of mainframe data—whether workloads are in the cloud, on-premises, or at the edge."
Also, as part of the joint initiative, Kyndryl plans to launch consulting and integration services developed to assist customers, enabling them to more easily and efficiently plan, design, and connect mainframe data to Azure Cloud and Edge Computing environments.
Looking Ahead for Kyndryl and Microsoft
I see this announcement as the first step of many that Kyndryl will make to innovate in the hybrid cloud space by leveraging its market-leading mainframe hosting and services capabilities. When I asked about future plans on the briefing call, the zCloud architect was understandably cagey, but reading between the lines, I see this announcement as the first step in a strategic approach by the world's largest IT infrastructure services provider.
The combination of mainframe data and low-code and no-code cloud-resident applications, will enable companies to create and benefit from a data-driven business environment that becomes a powerful source to deliver on their digital transformation goals.
As I said in my quote featured in the press release issued by the companies: "As enterprises look to adopt a hybrid cloud strategy, the mainframe has a key role to play. This announcement highlights the collaboration of Kyndryl and Microsoft and brings together the world's largest provider of hosted mainframe services and a market-leading public cloud provider to unlock new ways for mainframe clients to drive innovation and bring value to customers."
I would only add that I see this as the first of many collaborations in the mainframe space for Kyndryl with hyper-scale cloud providers — AWS and Google can't be far behind.
Disclosure: Futurum Research is a research and advisory firm that engages or has engaged in research, analysis, and advisory services with many technology companies, including those mentioned in this article. The author does not hold any equity positions with any company mentioned in this article.
Analysis and opinions expressed herein are specific to the analyst individually and data and other information that might have been provided for validation, not those of Futurum Research as a whole.
Other insights from Futurum Research:
Kyndryl Expands Offerings with Kyndryl Bridge, a Platform Designed to Help Customers Accelerate their Digital Transformation Journeys
Futurum Live! From the Show Floor with Kyndryl at the SHARE Conference Columbus 2022
Kyndryl and NetApp Global Alliance Aims to Fast-Track Cloud Transformation, Data Insights
Image Credit: Kyndryl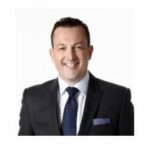 Steven Dickens is Vice President of Sales and Business Development and Senior Analyst at Futurum Research. Operating at the crossroads of technology and disruption, Steven engages with the world's largest technology brands exploring new operating models and how they drive innovation and competitive edge for the enterprise.  Read Full Bio.