Juniper Q3 2022 Earnings: Solid Results and Doing Well During a Challenging Stretch for Most of Tech
Juniper Q3 2022 Earnings: Solid Results and Doing Well During a Challenging Stretch for Most of Tech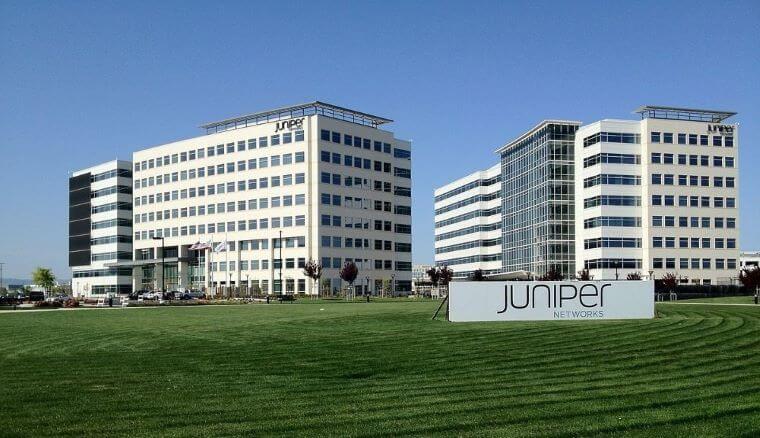 The News: Juniper Networks, a supplier of secure, AI-driven networks, reported preliminary financial results for the three months ending  September 30, 2022 and provided its outlook for the three months ending December 31, 2022. Read the Juniper Press Release here.
Juniper Q3 2022 Earnings: Solid Results and Doing Well During a Challenging Stretch for Most of Tech
Analyst Take: Juniper's Q3 2022 results generated record revenue during the September quarter. Products sales grew 25% YoY and the company saw double-digit YoY growth across all customer verticals and all customer solutions. Juniper's current demand, robust backlog and supply procurement steps point to continued revenue strength in Q4 2022, and sustained growth in 2023 and beyond. Juniper's Q3 2022 financial highlights included:
Net revenues were $1,414.6 million, an increase of 19% year-over-year and an increase of 11% sequentially.
GAAP operating margin was 10.6%, an increase from 10.1% in the third quarter of 2021, and an increase from 8.5% in the second quarter of 2022.
Non-GAAP operating margin was 17.2%, an increase from 16.6% in the third quarter of 2021, and an increase from 13.9% in the second quarter of 2022.
GAAP net income was $121.5 million, an increase of 37% year-over-year, and an increase of 7% sequentially, resulting in diluted net income per share of $0.37.
Non-GAAP net income was $190.8 million, an increase of 26% year-over-year, and an increase of 40% sequentially, resulting in non-GAAP diluted net income per share of $0.58.
We view Juniper's Q3 2022 financial performance as further validating the company is making the right strategic portfolio development and marketing decisions under CEO Rami Rahim's leadership. While Juniper's Q3 2022 financial results may not have received the same level of attention as other major tech bellwether stocks, the company is showing that it can produce solid and encouraging financial results while other tech players struggle more with post-pandemic conditions and addressing gathering macroeconomic headwinds.
Juniper's Q4 2022 Outlook: Key Takeaways
For Q4 2022, Juniper is expecting solid revenue growth powered by the strength of demand forecast, backlog, and improved supply outlook. Juniper's guidance for the quarter ending December 31, 2022 is as follows:
Revenue will be approximately $1,475 million, plus or minus $50 million.
Non-GAAP gross margin will be approximately 57.0%, plus or minus 1.0%.
Non-GAAP operating expenses will be approximately $575 million, plus or minus $5 million.
Non-GAAP operating margin will be approximately 18.0% at the mid-point of revenue guidance.
Non-GAAP other income and expense (OI&E) will be near Q3 2022 levels.
Non-GAAP tax rate will be approximately 19.0%.
Non-GAAP net income per share will be approximately $0.64, plus or minus $0.05. This assumes a share count of approximately 330 million shares.
Of note, Juniper's outlook recognizes the global shortage of chips and other components across multiple industries. From our view, Juniper is no exception for having exposure to ongoing supply chain issues, which can result in extended lead times, as well as increases in logistics and inventory costs. We applaud Juniper's prioritization of stabilizing its supply chains by increasing inventory levels and purchase commitments. Even with the moves, Juniper is expecting elevated costs and extended lead times to persist into 2023. However, we anticipate that Juniper's adjustments toward improving its overall supply chain picture can help the company fulfill its financial forecast.
We see Juniper's strengths as including low exposure to decreasing post-pandemic consumer demand in areas such as smartphones and PCs. Also of note, Juniper's prioritization of cybersecurity and cloud portfolio capabilities align with the growing worldwide demand that we expect in both areas.
Juniper's portfolio-wide focus on deflationary-type technologies such as AI and automation targeted at improving customer organization-wide operational efficiencies has been beneficial. For example, we believe the recently introduced Juniper Apstra Freeform offering, the most recent addition to Juniper's data center automation and assurance platform, is well-positioned to ensure customers attain consistent, reliable data center operations through its continuously validated, intent-driven blueprints which extend across multi-vendor implementations. This capability is designed to allow Juniper's enterprise, service provider and cloud provider customers to manage and automate their data center operations regardless of topology and protocols implemented.
From our perspective, Juniper's Cloud Metro initiative aimed at enabling communications service providers (CSPs) to attain sustainable business growth through a series of high-performance networking systems, powered by AI-enabled, cloud-delivered automation, specifically designed to build next generation Cloud Metro infrastructure, will play an integral role in meeting its overall financial forecast and company-wide strategic objectives.
It is impressive that to provide built-in security across Juniper Metro Cloud solutions, file encryption and MACsec are implemented, which protect data at rest and data in transit. This holistic approach to trust is further enhanced by Paragon's ability to automatically validate the security deployment and operation across a network of ACX7000 devices. We see the coupling of hardware and software attestation including secure boot functions that verify device authenticity and integrity, as well as RFC-compliant secure ZTP (sZTP) as further boosting the security credentials of Juniper Cloud Metro, at a time when security concerns are understandably paramount.
We believe Juniper's expanded Cloud Metro portfolio capabilities meets the challenges of the evolving edge that can allow CSPs to fulfill their sustainable business growth objectives across their 5G, edge computing, and service experience environments. This includes providing CSPs the tools and solutions they require to transition away from what Juniper characterizes as the silo-bound, manual-laden "retro metro" into the emerging converged, cloudified edge networks of the future. The Cloud Metro initiative plays to Juniper's strengths in cloud and cybersecurity portfolio capabilities helping to pave the way for enduring financial and competitive success.
Juniper's Q3 2022 results showing record revenue, impressive product growth, and double digit YoY growth across all customer verticals and solutions speak volumes — Juniper is on the right track.
Disclosure: Futurum Research is a research and advisory firm that engages or has engaged in research, analysis, and advisory services with many technology companies, including those mentioned in this article. The author does not hold any equity positions with any company mentioned in this article.
Analysis and opinions expressed herein are specific to the analyst individually and data and other information that might have been provided for validation, not those of Futurum Research as a whole.
Other insights from Futurum Research:
Juniper Boosts Data Center Management and Architectural Flexibility with Apstra Freeform Launch
Juniper Expands Cloud Metro Portfolio to Power Sustainable Business Growth
Juniper Ups SASE Proposition and Stirs Competition with CASB and DLP Additions
Image Credit: Glassdoor