Juniper Fiscal Q1 2023 Earnings: Solid Revenue Results Pave Way for Healthy 2023 Revenue Forecast
Juniper Fiscal Q1 2023 Earnings: Solid Revenue Results Pave Way for Healthy 2023 Revenue Forecast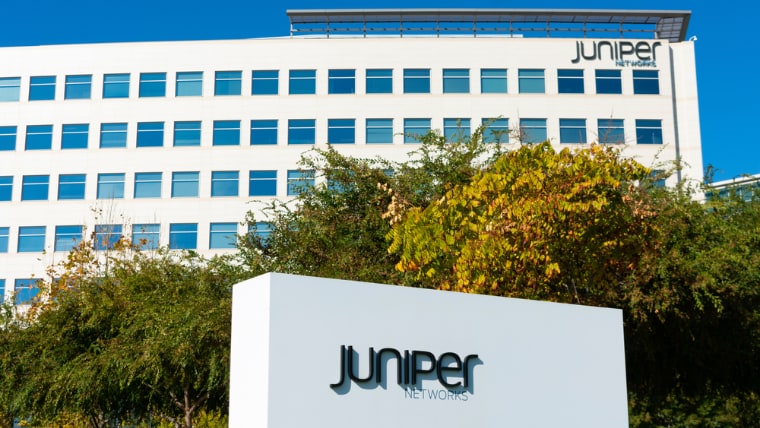 The News: Juniper Networks, a supplier of secure, AI-driven networks reported preliminary financial results for the three months ended March 31, 2023, and provided its outlook for the three months ending June 30, 2023. Net revenues were $1,371.8 million, an increase of 17% year-over-year (YoY) and a decrease of 5% sequentially. Read the Juniper Press Release here.
Juniper Fiscal Q1 2023 Earnings: Solid Revenue Results Pave Way for Healthy 2023 Revenue Forecast
Analyst Take: Juniper's Q1 2023 results showed solid revenue results, generating YoY growth across all customer solutions and all geographies. As a result, Juniper anticipates another year of healthy revenue growth based on its momentum throughout the customer base, the continued strength of the company's backlog, and improvements related to supply chain. Key Q1 2023 financial performance highlights included:
Net revenues were $1,371.8 million, an increase of 17% YoY, and a decrease of 5% sequentially.
GAAP operating margin was 8.4%, an increase from 5.0% in Q1 2022, and a decrease from 14.0% in Q4 of 2022.
Non-GAAP operating margin was 14.8%, an increase from 11.8% in Q1 2022, and a decrease from 19.1% in Q4 2022.
GAAP net income was $85.4 million, an increase of 53% YoY, and a decrease of 53% sequentially, resulting in diluted earnings per share of $0.26.
Non-GAAP net income was $156.6 million, an increase of 54% YoY, and a decrease of 27% sequentially, resulting in non-GAAP diluted earnings per share of $0.48.
We view Juniper's Q1 financial performance confirms that the company's strategy and portfolio are meeting the topmost challenges of the metro cloud era by executing its vision that networks of the future will be built and operated on the key principles of openness, automation, cloudification, security, and sustainability. Key aspects of the emerging metro cloud environment include the reality that half of all enterprise data will be distributed in edge clouds by 2025, combined with the fact that we see more subscribers declaring their interest to pay for excellent service experience across apps such as cloud gaming.
Such factors are driving the projected fivefold growth of metro transport traffic from 2021 to 2027, contributing directly to the expectation that edge computing is expected to have a total addressable market of a half trillion dollars ($500 billion) by 2030. As a result, Juniper is solidly positioned to meet the fast-growing demand for cloud metro solutions where connectivity, edge cloud hosting, and powering service experience outcomes are all expected to converge.
Moreover, we find that Juniper's expanded Cloud Metro portfolio is purpose developed to drive sustainable metro business growth by delivering sustainable operations, sustainable systems, and sustainable architectures. For example, Juniper Cloud Metro delivers sustainable operations, such as Paragon Automation targeted at enabling and scaling Experience-First Networking in alignment with the AI engines and cloud-based as-a-service delivery, are essential to scaling 5G networks as CSPs rapidly expand the 5G Standalone phase.
Specifically, we see the Cloud Metro's ACX7000 family providing the sustainable systems that address a wide range of deployment requirements ranging from small business/branch office settings with the new ACX7024 product all the way up to the large, high-end environments with the new ACX7908 Cloud Metro Router. Through the combination of Juniper IP services fabric, embedded active assurance, and built-in Zero Trust security, the Juniper Cloud Metro portfolio delivers the sustainable architecture key to 5G network innovation.
From our perspective, Juniper Cloud Metro is critical to ushering in experience-first networking, including focus on cloud-delivered automation, energy efficient power adaptive designs, elastic scaling, built-in zero trust security, and active assurance. As such, the Juniper Cloud Metro portfolio is purpose-developed to deliver sustainable business growth, especially across top priority areas such as optimizing workforce skills, achieving consistent profitability, and meeting decarbonization goals.
Juniper's Q2 2023 Outlook: Key Takeaways
For Q2 2022, Juniper is anticipating strong revenue growth driven by the strength of its demand forecast, elevated backlog, and a brightening supply outlook. Juniper's guidance for the quarter ending June 30, 2023, is as follows:
Revenue will be approximately $1,410 million, plus or minus $50 million.
Non-GAAP gross margin will be approximately 58.0%, plus or minus 1.0%.
Non-GAAP operating expenses will be approximately $590 million, plus or minus $5 million.
Non-GAAP operating margin will be approximately 16.2% at the mid-point of revenue guidance.
Non-GAAP tax rate will be approximately 19.0%.
Non-GAAP net income per share will be approximately $0.54, plus or minus $0.05. This assumes a share count of approximately 328 million shares
Of note, we see Juniper improving its overall supply chain situation, building on gains in the last quarter, although extended lead times continue along with elevated logistics and costs. As a result, Juniper has increased inventory levels and purchase commitments and increased collaboration with suppliers to enhance stability and mitigate disruptions beyond its control. However, elevated costs and extended lead times will persist during 2023 across segments of its portfolio.
From our view Juniper now has access to sufficient supplies of chipsets and other components to fulfill its financial forecast and successfully navigate supply chain permutations. Overall, we believe Juniper's strategic focus on advancing experience-first networking and cloud metro portfolio innovation can enable the company to expand its market influence and presence across key segments such as 5G, data center, and enterprise networks.
Disclosure: The Futurum Group is a research and advisory firm that engages or has engaged in research, analysis, and advisory services with many technology companies, including those mentioned in this article. The author does not hold any equity positions with any company mentioned in this article.
Analysis and opinions expressed herein are specific to the analyst individually and data and other information that might have been provided for validation, not those of The Futurum Group as a whole.
Other insights from The Futurum Group:
The 5G Factor: A Look at Juniper Cloud Metro and the Role it Can Play in 5G Evolution
5G Factor Video Research Note: Juniper Cloud Metro Does the Heavy Lifting to Deliver the Cloud Goods to Operators
Juniper Q4 2022 and FY 2022 Earnings: Momentum is on Juniper's Side