Juniper Expands Cloud Metro Portfolio to Power Sustainable Business Growth
Juniper Expands Cloud Metro Portfolio to Power Sustainable Business Growth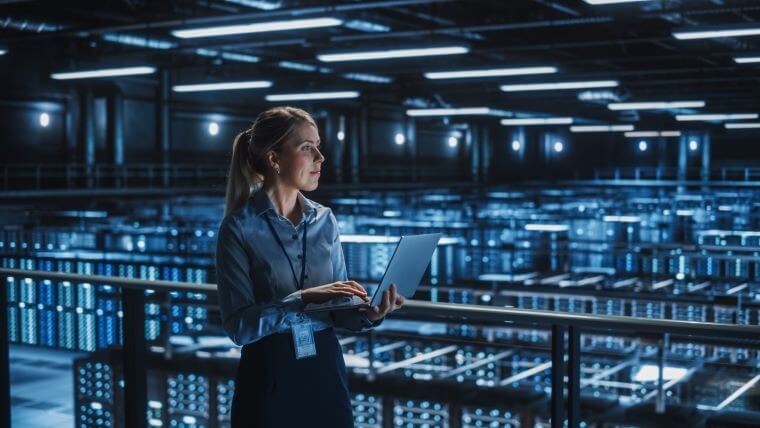 The News: Juniper Networks announced the innovation that will power its vision and strategy for Cloud Metro – a new category of solutions for service providers, optimized for metro transformation and sustainable business growth. Juniper views traditional "retro" metro networks as device-centric and buckling under the extreme scale, agility and experience demands that widespread digital transformation and the advent of 5G services are bringing. Read the Juniper Press Release here.
Juniper Expands Cloud Metro Portfolio to Power Sustainable Business Growth
Analyst Take: Juniper's Cloud Metro announcement targets enabling communications service providers (CSPs) to attain sustainable business growth, through a series of high-performance networking systems, powered by AI-enabled, cloud-delivered automation, specifically designed to build next generation Cloud Metro infrastructure. These systems are designed to reduce natural resource consumption that support organization-wide sustainability objectives through improved tools and simplified working methods to help streamline operations, along with embedded service assurance and security capabilities which seek to optimize service experience.
New Juniper Cloud Metro portfolio capabilities include:
Juniper Paragon Automation as a Service provides AI-enabled, cloud-delivered automation portfolio for metro networks, aimed at improving time-to-service value and reducing Mean Time to Know (MTTK) and Mean Time to Recovery (MTTR). Juniper AI-Enabled Device Onboarding-as-a-Service is the first-use case to be launched using Juniper Paragon Automation as a Service, focused on driving real business outcomes by reducing device onboarding times.
Juniper Networks ACX7000 Family products are sustainable, high-performance systems using design and adaptive power innovations that can deliver faster router line card performance, improved 400GE density and fabric capacity per slot, up to 21.6 Tbps with 54x400GE ports, and readiness for 800G and beyond. Juniper Paragon Active Assurance test agents are embedded in JUNOS OS Evolved, now available in all ACX7000 models.
Zero Trust Security principles and the threat detection, analysis, and prevention fundamentals of Juniper's Connected Security portfolio have been applied throughout the Juniper Cloud Metro solution. This includes cryptographic digital identities which are implemented with the Trusted Platform Module (TPM 2.0) across the Cloud Metro IP services fabric, enabling device attestation and RFC-compliant secure zero-touch provisioning (sZTP).
Juniper Networks 400G ZR/ZR+ optics co-developed to reduce service provider costs by consolidating IP and optical layers with coherent pluggable optics, which aims to eliminate an entire layer of DWDM transponder terminals by integrating 400G ZR/ZR+ Digital Coherent Optics (DCO).
In 2021, Juniper unveiled its Cloud Metro vision that emphasized applying cloud principles to the metro, developed for experience-first networking. The vision included building one converged metro for all use cases coupled with agile service delivery.
Juniper's updated Cloud Metro proposition is now also addressing the sustainable business growth priorities of CSPs in the post-pandemic, multi-cloud era. For example, research from Verdantix shows that a whopping 86% of telecom executives identified skills shortages as their top industry challenge over the next five years. Moreover, research from ACG Research indicates that metro transport traffic is expected to grow 500% from 2021 to 2027, while CSP metro-related budgets are expected to remain flat. This increases the urgency of addressing and solving diminishing cost per bit economics by adopting new network capabilities to scale on a sustainable and productive basis.
I anticipate that CSPs will hasten their evaluation and adoption of Juniper Cloud Metro solutions due to considerations such as Paragon Automation as a Service, leveraging capabilities like NetDevOps to power continuous development and integration innovation that can enable rapid and cost-efficient deployments, moving away from the time-consuming and expensive DIY approaches. Paragon as a Service also automates the device onboarding workflow, which provides detail visibility to NOC engineers that help assure AI-enabled Onboarding aaS processes are error-free, secure, and instantaneous.
From my view, the Cloud Metro portfolio's support of embedded active assurance is integral to developing the scalable and secure IP services fabric key to the sustainable architecture goals including 5G network builds. Specifically, by turning the cloud metro network into a distributed sensor for assuring user experience proactively, the requirement for additional hardware-based appliances is removed.
Juniper Cloud Metro: Ready to Play Key Role in Accelerating 5G SA Builds
Additionally, with the new capability of emulating 5G user equipment (UE)/ gNodeB (gNB) base stations, CSPs can now simulate traffic for both the control plane and user plane, ensuring each 5G network slice meets the designated SLA. As a result, CSP operations teams can discover service quality degradations before customers are aware and swiftly locate performance degradation.
I fully anticipate that the metro is where 5G, edge cloud hosting, connectivity, and service experience converge, providing an enduring foundation for ecosystem-wide innovation and sustainable business growth. I see edge computing, underpinned by 3GPP standards requiring edge-based function hosting of 5G standalone network capabilities, is vital to powering new 5G use cases such as VR/AR/XR, Industrial IoT, cloud gaming, SDVs, and open RAN to name a few. The emerging 5G core uses cloud-native technologies and open source software to enable programmability of network slices and services and broader ecosystem collaboration.
As such, I see the expanded Juniper Metro Cloud proposition as fully aligning with the topmost 5G technical and business outcome objectives of CSPs, providing Juniper a distinct sales and marketing opportunity to crystallize and elevate its 5G portfolio credentials.
Juniper Cloud Metro: Built-in Security Assurances
For built-in security across Juniper Metro Cloud solutions, file encryption and MACsec are implemented to protect data at rest and data in transit. This holistic approach to trust is further enhanced by Paragon's ability to automatically validate the security deployment and operation across a network of ACX7000 devices. I see the coupling of hardware and software attestation including secure boot functions that verify device authenticity and integrity, as well as RFC-compliant secure ZTP (sZTP) as further boosting the security credentials of Juniper Cloud Metro.
I expect that the combination of AI-enabled automation aaS capabilities and energy efficient high-performance systems can help further differentiate Juniper Cloud Metro in powering assured, scalable and secure IP services fabrics across rapidly evolving CSP metro environments.
Juniper Cloud Metro: Key Takeaways
From my view, Juniper's expanded Cloud Metro portfolio capabilities meets the challenges of the evolving edge that can allow CSPs to fulfill their sustainable business growth objectives across their 5G, edge computing, and service experience environments. This includes providing CSPs the tools the solutions they require to transition away from what Juniper characterizes as the silo-bound, manual-laden "retro metro" into the emerging converged, cloudified edge networks of the future.
Disclosure: Futurum Research is a research and advisory firm that engages or has engaged in research, analysis, and advisory services with many technology companies, including those mentioned in this article. The author does not hold any equity positions with any company mentioned in this article.
Analysis and opinions expressed herein are specific to the analyst individually and data and other information that might have been provided for validation, not those of Futurum Research as a whole.
Other insights from Futurum Research:
Juniper Ups SASE Proposition and Stirs Competition with CASB and DLP Additions
Juniper Unveils Juniper Secure Edge to Up SASE Proposition
Juniper Evolves its 5G Portfolio and Messaging
Image Credit: Juniper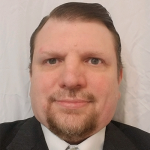 Ron is an experienced research expert and analyst, with over 20 years of experience in the digital and IT transformation markets. He is a recognized authority at tracking the evolution of and identifying the key disruptive trends within the service enablement ecosystem, including software and services, infrastructure, 5G/IoT, AI/analytics, security, cloud computing, revenue management, and regulatory issues. Read Full Bio.