Juniper Cloud Metro Introduced, With the Goal of Reimagining Networking for Operators
Juniper Cloud Metro Introduced, With the Goal of Reimagining Networking for Operators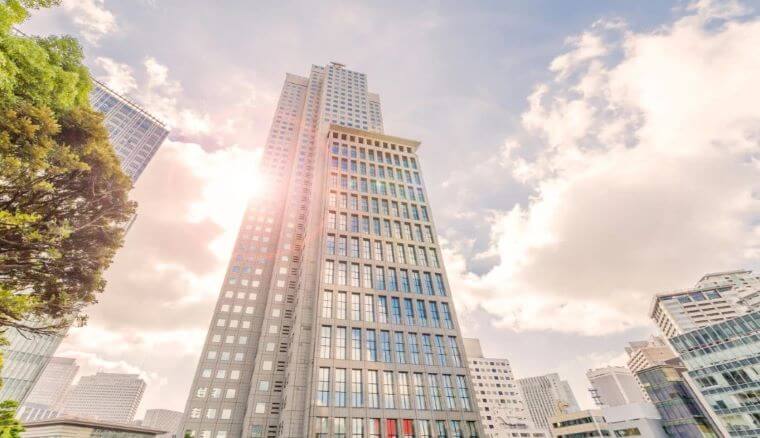 The News: Juniper Cloud Metro introduces a new vision for the future of metro networks. By reimagining networking with Juniper Cloud Metro, operators can start overcoming their most pressing business and technical challenges and reinvent their role in the digital ecosystem. IP services fabrics enable network operators to scale up with current ring topologies, but also to use scale-out topologies. These improve metro scalability and reliability while freeing up huge amounts of protected bandwidth that currently go unused. Read the full announcement on the Juniper Networks' site.
Juniper Cloud Metro Introduced, With the Goal of Reimagining Networking for Operators
Analyst Take: Juniper Cloud Metro is Juniper's strategic bet in focusing portfolio development and marketing focus on the Cloud Metro. Juniper Cloud Metro vision "reimagines today's siloed, point-to-point metro networks a single, versatile IP services fabric." To enhance this services fabric, the company announced new additions to the Juniper Cloud Metro portfolio. These new platforms, designed for both metro and data center use cases, bring 4.8-Tbps of forwarding ASIC capacity and 400GbE interfaces with support for ZR/ZR+ optics to the ACX family:
The ACX7100-48L, a high-capacity, high-density aggregation router, is designed for the most demanding 5G use cases, offering highly flexible configuration of native 10GE, 25GE and 50GE on service ports.
The ACX7100-32C, a high-capacity, secure router, delivers high fan-out density for flexible 100/400GbE use cases.
Juniper Demonstrates the Warrant for Juniper Cloud Metro Vision
As I mentioned earlier, I believe that Juniper is making the right strategic bet with the assumption that metro traffic will grow faster than anywhere else in the network by fourfold, warranting a rethinking and reimagining about how metros are architected, as well as how they are operated and used in powering innovative new services.
For example, Juniper identifies video traffic increasing 82% by 2022 in the metro network due primarily to video caching getting distributed into metro environments. In addition, up to 54% of all mobile data traffic will be 5G by 2025, fueling the distribution of 5G user planes and security gateways across metro networks. Moreover, 30% of all workloads will potentially reside in edge clouds by 2025, spurring applications moving further into edge and pushing into the metro networks.
The company envisions its Juniper Cloud Metro proposition delivering experience-first networking across the digital metro ecosystem by providing portfolio-wide IP services fabric, automation, and service intelligence capabilities. This includes support for one Junos experience for operating consistency, full-service lifecycle and network slicing automation, and intelligent traffic steering for agile service placement.
I expect Juniper's ability to apply cloud principles to the Metro realm will be vital for determining the long-term success of Juniper Cloud Metro. Cloud-scale service agility properties, encompassing resource pooling, automated operations, elastic scalability, and measured services are essential to delivering the intelligent traffic steering as well as managing the scale and complexity of Juniper Cloud Metro services.
I believe the emerging metro network diversifies revenue stream potential for operators (as well as cloud providers and enterprises), expanding beyond traditional connectivity-centric metro services such as access (e.g., GPON) and business VPN to include distributed services, such as BNG (Broadband Network Gateway) CUPS (Control and User Plane Separation), vDU (virtualized Distributed Unit), vCU (virtualized Central Unit), and vCMTS (virtual Cable Modem Termination System), as well as cloud-enabled applications such as intelligent CDNs (Content Delivery Networks), gaming, Google (Anthos Edge), and Azure.
I anticipate differentiation of the Juniper Cloud Metro proposition through the integration of Juniper's Paragon Automation capabilities, such as Paragon Active Assurance, which provides active verification of service quality across physical and virtual networks, accelerating time to revenue while reducing repair time windows.
Next Moves Key to Elevating Juniper's Metro Cloud Proposition
From my perspective, Juniper should directly assimilate its Apstra Operating System (AOS) technology into the Juniper Cloud Metro portfolio development and marketing, since AOS streamlines the process of designing, deploying, and operating data center (DC) networks prevalent throughout metro environments, reinforcing Juniper's strategy to change the way networks are built, operated, and secured in the cloud (i.e., cloud metro) era by using AI-driven automation.
Juniper AOS is designed to accelerate AI by combining next generation network automation based on an open, multivendor architecture with Juniper's DC networking portfolio based on Junos, the open, programmable operating system for next generation DCs and cloud networks. The combined solution helps public and private cloud builders optimize operations for application experience.
By broadening the role of AOS into the Juniper Cloud Metro vision, I expect Juniper will strengthen its ability to counter rival IP services fabric propositions such as Cisco's ACI (Application Centric Infrastructure), designed to synthesize high-performance hardware and agile software development powered by SDN-enabled centralized control and overlays, and Pluribus Network's Netvisor ONE open network OS and ACF (Adaptive Cloud Fabric), a controllerless SDN solution that distributes intelligence and state across every switch in the network in order to automate the DC underlay network and virtualized overlay network.
I also believe that it's important for Juniper to tie in the role its Juniper Connected Security solutions can play in augmenting Cloud Metro implementations. Juniper Connected Security targets providing unification of all network elements into a threat-aware network, including dynamic enforcement of security policies to mitigate attack surfaces. I see Juniper Connected Security solutions playing an integral role in Juniper Cloud Metro-related security applications, such as easing enterprise adoption of SASE (Secure Access Service Edge) frameworks and bolstering the ability of CSPs to sell managed SASE-related services to enterprises, particularly ones with extensive WFH/WFA requirements.
I also believe Juniper should also consider engaging an Edge Cloud application developer such as Qwilt to provide CSPs more opportunity to monetize CDN-processed content that runs over their network. By aligning its compute and networking infrastructure and management expertise and portfolio (e.g., ACX series) with Qwilt's CDN solution purpose-built for deployment inside CSP networks to specifically enable revenue sharing with each carrier, Juniper can further incentivize CSPs to consider its Cloud Metro proposition.
Through an alliance with Qwilt, Juniper is in a better position to drive CSPs to redefine the economics of content delivery across their networks by enabling them to exercise control and visibility over the content delivered through their networks. Accordingly, CSPs can create new revenue streams, realize optimal backhaul savings, while also mitigating business risk in fulfilling their content delivery monetization objectives. Moreover, Juniper counters Cisco's aim to collaborate with Qwilt, as well as Digital Alpha for upfront financing, in making CDN economics and monetization more favorable to CSPs.
Key Takeaways on Juniper Cloud Metro
Overall, I believe the company is driving a strong case for its Juniper Cloud Metro vision. The rapid expansion of 5G, IoT, and edge services warrants an operator and ecosystem-wide rethink and refresh on how metro networks are architected, using a cloud-first model. Juniper's new ACX switches bolster its portfolio and provide the critical capacity capabilities needed to massively scale-out IP services.
Juniper's inclusive portfolio assets also deliver the service intelligence, service-assured network slicing, intelligent traffic steering, and holistic automation required for agile service delivery in metro environments. Now Juniper's rivals need to develop portfolio and marketing strategies that put the spotlight on their metro capabilities to counter Juniper's Cloud Metro strategy and vision.
Futurum Research provides industry research and analysis. These columns are for educational purposes only and should not be considered in any way investment advice.
Other insights from Futurum Research:
Juniper Reveals Data Center Intentions with Apstra Acquisition
Juniper Commits Automatically to Experience First Networking Strategy
Juniper Acquires 128 Technology to Swiftly Differentiate its SD-WAN Portfolio but Must Prove Market Readiness
Image Credit: SDxCentral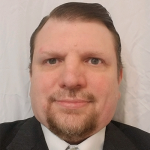 Ron is an experienced research expert and analyst, with over 20 years of experience in the digital and IT transformation markets. He is a recognized authority at tracking the evolution of and identifying the key disruptive trends within the service enablement ecosystem, including software and services, infrastructure, 5G/IoT, AI/analytics, security, cloud computing, revenue management, and regulatory issues. Read Full Bio.