John Deere Acquires SparkAI to Bolster Robotics in Farming
John Deere Acquires SparkAI to Bolster Robotics in Farming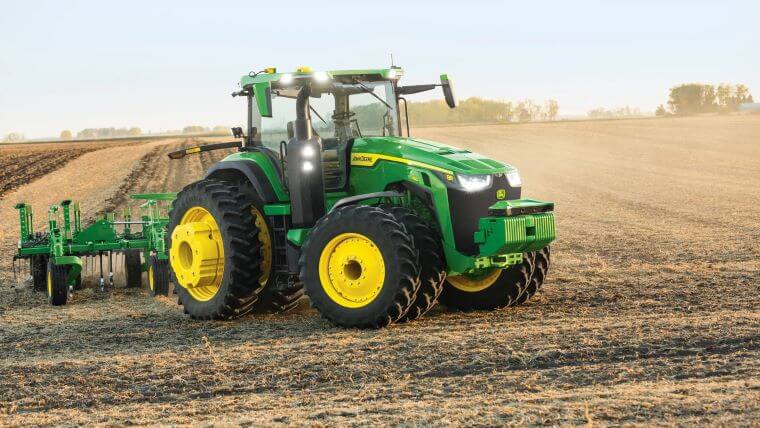 The News: John Deere continues to add to its robotics and automation expertise for its autonomous farm tractors by acquiring SparkAI, a humans-in-the-loop AI technology startup that integrates human cognition into robotic processes to precisely guide the tractors through obstacle-laden farm fields. The SparkAI acquisition aims to help John Deere further refine its autonomous farm tractor technologies to enable farmers to improve their operations and crop yields while also opening the way to a wide range of other uses for AI automation across industries. Read the announcement about the SparkAI acquisition on the LinkedIn post of SparkAI founder and CEO, Michael Kohen.
John Deere Acquires SparkAI to Bolster Robotics in Farming
Analyst Take: John Deere's purchase of SparkAI to continue to refine and expand its development of autonomous farm tractors is right on the mark. And notably, this is not a new relationship – the two companies have been working together for almost three years to provide farmers with autonomous tractors that can provide automation for some of their most labor-intensive operations.
The previous work between John Deere and SparkAI was so successful and beneficial that the acquisition was born. SparkAI helped John Deere to envision and create Deere's first autonomous farm tractor using AI and robotics and make it a reality. I believe that this kind of tight working relationship and technology mind melding is being validated with this acquisition to take it to the next level. It is a smart move on the part of John Deere.
For farmers, delivering automation and autonomy to farming equipment is a huge boon. Farmers are among the hardest working people out there, laboring from early in the morning to late at night, caring for animals, crops, equipment, bookkeeping and everything in between. Finding ways to mitigate some of those massive time commitments is an incredible benefit for farmers, and maybe even gives them back a bit of their time for family and for enjoying their own lives.
Where I live here in central Pennsylvania, in the heart of Amish country, I see farmers in their fields at all times of day and stretching into the night, with tractor roof lights ablaze long after the sun has set. Having the availability of autonomous tractors from John Deere that can remove some of this labor-intensive weight is a remarkable and promising reality today for the farmers who can afford it.
Also making this important is that more food is needed to feed a growing world population, even as farmers battle the crop-reducing challenges of climate change and the damaging environmental conditions that occur, including droughts, flooding, wild temperature variations and much more. Giving farmers tools like autonomous tractors is a promising development that can help expand food production even as they give farmers a break from physically operating their tractors and other equipment.
John Deere's Use of SparkAI for Autonomous Tractors
SparkAI's technology uses AI and augmented human cognition to help an autonomous tractor "decide" how to react to an obstruction that it comes upon as it is robotically guided through a farm field. SparkAI's technology provides this connection by activating via a REST API when a tractor experiences a low-confidence moment in the field, such as when it runs into an unexpected challenge in the terrain in front of it. These decisions are then made quickly using AI, passing on imagery of the field, mapping data and more that is combined with cognitive input from human specialists to help the guided tractor make the correct decisions. This is the humans-in-the-loop factor that characterizes SparkAI's approach, giving it that critical human reasoning input which makes it so powerful.
By performing these actions and guiding such decisions with all the data that is needed, autonomous tractors aided by SparkAI technology can be made to operate 24/7 under challenging conditions to perform a wide range of tasks in a farm field.
SparkAI's technology was originally developed to help self-driving cars respond properly to unexpected driving scenarios on the road. Now that work is being brought in to make similar gains in everything from robotic harvesters to autonomous tractors to make farming more efficient and productive for farmers. The possibilities for this technology in many other industries is almost endless.
John Deere's latest acquisition of SparkAI continues a pattern of other notable technology intellectual property, patent and AI purchases and acquisitions by the big green farm equipment maker over the last several years, according to a recent story by The Robot Report. In 2022, John Deere acquired patents and other intellectual property from Light, a vendor that specializes in depth sensing and camera-based perception for autonomous vehicles, and also formed a joint venture with GUSS Automation, which develops semi-autonomous orchard and vineyard sprayers. Bear Flag Robotics, which specializes in retrofitting tractors for autonomous driving, was acquired in 2021. Blue River Technology was John Deere's first robotics and computer vision acquisition, made back in 2017.
John Deer Acquisition Overview
The work to develop autonomous farm tractors and other equipment is truly coming to fruition today and its impacts are intriguing to watch. This is a difficult problem that is getting a fresh set of eyes from companies like John Deere and SparkAI as they move to use this technology to revolutionize the incredibly labor-intensive business of farming.
Without food, human beings cannot live and survive on the Earth, so the impacts here are real and eye-opening for every nation and every person.
I believe that this is one of the most useful and beneficial applications for AI in our world. Turning labor-intensive machines like agricultural tractors into autonomous robots that can guide themselves to perform their work across massive farm fields is a huge achievement for farmers and for humanity.
Certainly, there are concerns and questions about the affordability of these innovations for already cash-strapped farmers across the nation and the world. But as this technology multiplies and gains in its adoption we will see the costs come down over time, making it more affordable for more farmers.
Watching this market develop will be fascinating over the next few years. When it comes to AI, I believe it is these real-world use cases like farming that will lead the way to the successful commercialization and industrialization of AI as a technology for the benefit of our planet.
Disclosure: Futurum Research is a research and advisory firm that engages or has engaged in research, analysis, and advisory services with many technology companies, including those mentioned in this article. The author does not hold any equity positions with any company mentioned in this article.
Analysis and opinions expressed herein are specific to the analyst individually and data and other information that might have been provided for validation, not those of Futurum Research as a whole.
Other insights from Futurum Research:
Weather Supercomputer by Fujitsu Monitors Heavy Rains in Japan
Salesforce Introduces Contact Center for Communications with Analytics, AI, and Automation Solutions for Service Providers
The Role of AI in Mainframe Modernization and 21st Century Software's Place in the Z Ecosystem
Image Credit: SparkAI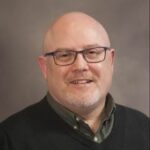 Todd is an experienced Analyst with over 21 years of experience as a technology journalist in a wide variety of tech focused areas.