ISE 2023 Wrap Up: The Year of the 21:9 Aspect Ratio Displays
ISE 2023 Wrap Up: The Year of the 21:9 Aspect Ratio Displays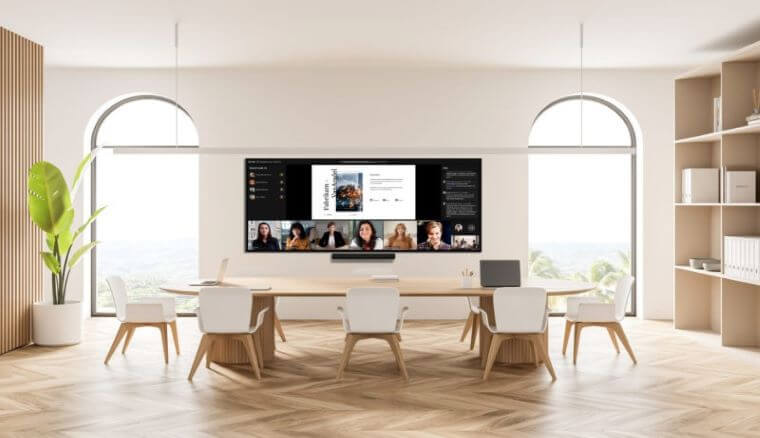 The News: Integrated Systems Europe – ISE 2023 — held in Barcelona brought with it numerous new 21:9 aspect ratio display announcements for touch-enabled applications. New variants of this emerging market include Ashton-Bentley, Avocor, BOE, CVTE, i3 Technologies, Iiyama, Jupiter, MAXHUB, PrimeView, Samsung, TeamBoard, and Viewsonic, with most including two sizes of display. As software partners like Microsoft and Barco have begun developing for both 16:9 and 21:9 displays, these new offerings are poised to carve out a place within corporate environments.
ISE 2023 Wrap Up: The Year of the 21:9 Aspect Ratio Displays
Analyst Take: While attending this year's Integrated Systems (ISE) Europe in Barcelona, there was one segment that stood out among displays: the 21:9 aspect ratio offerings. While Jupiter has been shipping these types of displays for the last year, there weren't many alternatives to consider until now. The buzz around 21:9 displays has been building since Microsoft announced it's 'Front Row' layout for Teams Rooms last year at ISE. With other vendors, like Barco, announcing support for 21:9 display layouts for in-room casting and conferencing at this year's show, the buzz is turning into traction with enterprise buyers. While there are still more vendors looking to announce 21:9 displays, here's how the field looks in February 2023.
These 21:9 offerings are made to provide a better user experience for in-room participants, as 86" 16:9 displays can often render the top of the display inaccessible. While not the exact size of a traditional blackboard, the 105" 21:9 displays are much closer to the form factor, making it a great fit for training rooms and education settings. With the digital real estate the 21:9 provides, shared content can be larger on the display and provide better engagement for the in-room participants.
With Microsoft Teams' Front Row for Teams Rooms, remote participants, content, and chat are all present on the meeting room display – a step up from the traditional 'all content' or 'all camera' views that currently dominate meeting rooms today. While still in its infancy, the 21:9 display market shows all the signs of growing in the coming year.
Serving Up Options for Content Layout is a Clear Focus for Many Vendors
Serving up options for content layout is also a clear focus for many vendors, and this was evident at ISC 2023. Alternative methods of content layout are also included with many of the newly announced displays, with offerings from Avocor, MAXHUB, and TeamBoard all serving up the ability to whiteboard outside of a video call. The Avocor offering even allows for the user to decide how much of the display is dedicated to a meeting, and how much is dedicated to in-room sharing and whiteboarding. While it remains to be seen whether these built-in capabilities become important value props to the segment, showing the possible uses of 21:9 is definitely driving conversations.
High Quality Touch Interactions
Some vendors are focused on high quality touch interactions, as with the latest Jupiter offerings including metal mesh capacitive touch with bonded glass for 45-degree off axis tilt capabilities. Avocor, Samsung, and previous Jupiter models feature FlatFrog InGlass touch technology, providing a great touch experience without pressure sensitivity. Many of the other offerings that were brought to market, such as Viewsonic, i3 Technologies, Iiyama, TeamBoard, and others include some variant of traditional IR touch technology. While IR touch technology has improved tremendously over the last few years, there are still some limitations in compared to FlatFrog InGlass and capacitive touch enabled solutions.
Most offerings have both an 85" and 105" variant, with a few vendors having conversations around some smaller sizes but none that have been officially announced. The two common sizes may sound large, but the change from 16:9 to 21:9 means width without height, allowing for placement in many medium and large meeting spaces.
As the majority of these displays start shipping in Q2 of 2023, with Jupiter and Avocor being some of the only offerings currently available. While the market will continue to fragment before anyone becomes the clear leader, at this point Jupiter, Avocor, MAXHUB, CVTE, Samsung, and Viewsonic stand out among the crowd.
Wrapping up, ISE 2023 was, as always, full of interesting product announcements, feature upgrades, and advancements that customers should be excited about — especially as it relates to . Our team also captured some video conversations with a few vendors during the show, and I've linked them below in case you'd like a deeper dive.
Wainhouse Live! From the Show Floor with Barco at ISE 2023
Wainhouse Live! From the Show Floor at ISE 2023
Disclosure: Wainhouse Research, part of The Futurum Group family of companies, is a research and advisory firm that engages or has engaged in research, analysis, and advisory services with many technology companies, including those mentioned in this article. The author does not hold any equity positions with any company mentioned in this article.
Analysis and opinions expressed herein are specific to the analyst individually and data and other information that might have been provided for validation, not those of Wainhouse Research as a whole.
Other insights from Wainhouse Research:
Wainhouse Releases 2023 State of the Market Report on Enterprise Calling
A Wild Week as Tech Giants Microsoft and Google Reveal AI-Powered Search and Browser Integrations
Jupiter's Pana34 to Be Featured in Barcelona at Integrated Systems Europe (ISE)
Image Credit: Jupiter
The original version of this article was first published on Wainhouse Research.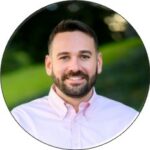 Daniel Root is a Senior Analyst with Wainhouse – A Futurum Group company. His area of expertise is digital workplace and workforce communications technologies and services.