IP Judgement Against Cisco is Destined for Federal Appeal
IP Judgement Against Cisco is Destined for Federal Appeal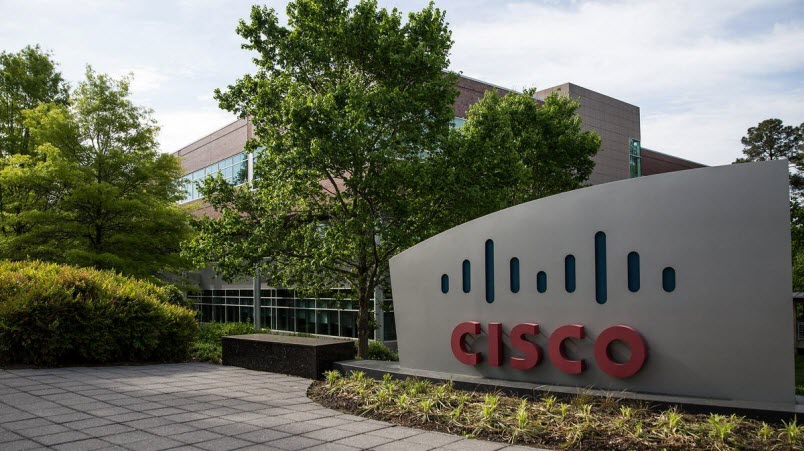 The News: Cisco Systems Inc. was hit Monday with a $1.9 billion judgment in a 2018 patent infringement suit filed by Centripetal Networks, a small cybersecurity firm in Virginia.
The judgment found for Centripetal in four of Centripetal's patent claims. A fifth claim related to Centripetal's 2015 patent for "Methods and Systems for Protecting a Secured Network," was not found to be infringed. Read the full story in the Silicon Valley Business Journal.
Analyst Take: Cases like this are always very interesting to watch develop. Over the past few years we have seen big technology players endure these types of challenges–Even Apple has seen unfavorable rulings here. The debate really comes down to how much the law needs to protect smaller companies against very large companies that can quickly mobilize and deploy solutions based upon technology that is "protected." Overreach versus fair protection of IP–something I think requires a delicate balance and a continued dialogue.
In this case, the company, Centripetal Networks filed that its IP had been infringed upon by Cisco in five separate claims. I the end, the ruling by the judge was that the company's IP was in fact, infringed upon in four of the fave claims and that led to the substantial ruling against Cisco.
What Patent Did Cisco Violate?
This case is based upon five patents that Centripetal believed were infringed upon by Cisco.
The first is a March 2018 patent obtained by Centripetal Networks for a technology that can detect malware encrypted inside data packets flowing through networks—this, by the way, has become a well recognized strategy used by cybercriminals trying to intrude a network through malicious code.
The patent in question, for Encrypted Threat Detection is able to find encrypted malware by scanning unencrypted information in the same packet. This capability has gained importance because it is more efficient and less resource intensive than going through the process of decrypting packets. Cisco has incorporated the patented technology in its Catalyst 9000 series switches, as well as the ASR 1000 and ISR Router 1000 and 4000 routers, under the nomenclature "Encrypted Traffic Analytics System," according to the court ruling.
There were four more claims, of which 3 were ruled in favor of Centripetal. CRN did a nice round up of all five that you can read here.
How the Damages were Determined
According to the ruling, the court found that the actual damages suffered by Centripetal totaled $755.81 million, but that because the infringement was "willful and egregious," the reward was enhanced by a factor of 2.5x to equal $1.89 billion. With $13.72 million in pre-judgment interest, Cisco owes Centripetal a total of $1.9 billion.
Conflict of Interest Presides Over the Case?
In a piece that published on October 5th in the National Law Review, it was revealed that the Judge, Henry Morgan, of Virginia had some significant conflicts of interest that likely should have seen him either recuse himself from the case.
His wife held a $4,687.00 position in Cisco, which wasn't revealed by the judge until the August timeframe (months into the case), and this alone likely should have been reason that he wouldn't have presided over the case. In addition to the stake in Cisco, which the ruling arguably showed no favor toward, the Judge also issued an October 2 order revealing material ownership in both Zoom and former Centripetal business partner CrowdStrike throughout the proceedings.
The stake in Cisco, arguably should have mandated recusal under 28 U.S.C Section 455(a) and (b) due to the financial interest and impartiality. Despite the judge believing he could be fair in this case, it is hard to be confident that interest in both Cisco and two significant competitors could be seen as anything but impartiality in this type of case.
Overall Impressions and What is Next for Cisco in this Case 
Cisco's comments suggest that the company plans to immediately appeal the unfavorable ruling. Based upon some of the noted conflicts of interest and the companies considerable stance that it feels this ruling to be unreasonable, I see an appeal likely to be heard.
There continues to be a difficult balance between protecting smaller companies and companies that merely seek to enforce patents to generate significant awards.
While I stand by innovators, I do find the practice of patent trolling to be problematic. If Cisco did indeed violate these patents, then I feel the award based upon the material business impact is probably within proximity of what it should be. However, with many modern approaches to solving problems, like those solved by Centripetal and Cisco for cybersecurity purposes being done in a similar fashion, there is an opportunity for similar methods to be incorporated into a gross overreach by those looking to enforce patents.
This will be in an interesting case to follow as it goes through appeal. The judges conflict alone makes the appeal probable. In the end, I hope a final decision that is fair to all parties prevails. We must protect IP, but we also need to closely examine the intersection of patent enforcement and patent trolling.
Futurum Research provides industry research and analysis. These columns are for educational purposes only and should not be considered in any way investment advice.
Read more analysis from Futurum Research:
Microsoft Delivers Key Updates to Dynamics Customer Insights 365
Intel Updates 5G Network Infrastructure To Focus on $25 Billion Market
NVIDIA Delivers Big AI Updates at its GTC 20 Conference
Image: Cisco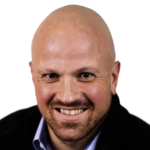 Daniel Newman is the Chief Analyst of Futurum Research and the CEO of The Futurum Group. Living his life at the intersection of people and technology, Daniel works with the world's largest technology brands exploring Digital Transformation and how it is influencing the enterprise. Read Full Bio