Intel Sapphire Rapids Xeon Workstation CPUs Now Available
Intel Sapphire Rapids Xeon Workstation CPUs Now Available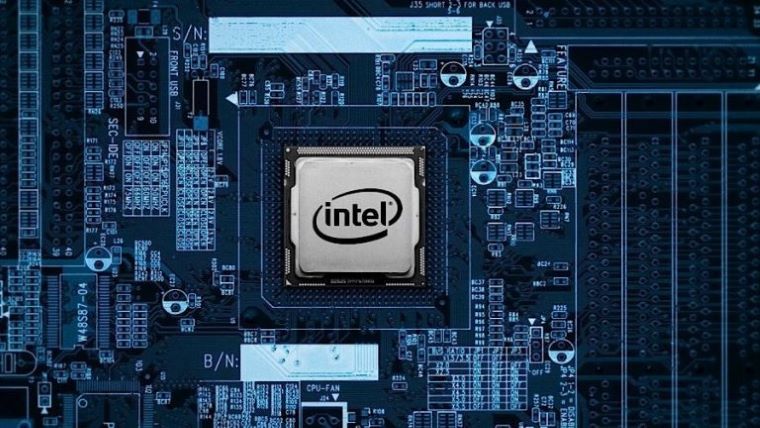 The News: Intel Sapphire Rapids Xeon desktop workstation processors are now available for pre-order and will be available built into new computer systems starting in March. The first availability of the company's latest CPUs comes about one month after Intel officially unveiled the long-awaited Xeon processors in January. Read the full February 15 Press Release from Intel about the initial availability of the new Sapphire Rapids chips.
Intel Sapphire Rapids Xeon Workstation CPUs Now Available
Analyst Take: Intel Sapphire Rapids Xeon workstation processors are finally here, which is good news for enterprises and power users who have been patiently waiting for the arrival of the company's most powerful desktop CPUs.
Delivering a sizable leap in performance and broad new capabilities, the new Intel Xeon W-3400 and Intel Xeon W-2400 workstation processors are led by the flagship Xeon w9-3495X CPU, which Intel calls the most powerful desktop workstation processor it has ever designed. The new CPU line was developed under the Sapphire Rapids code name since their designs were first discussed back in 2015.
For prospective power users, the Intel Sapphire Rapids Xeon chips will provide amazing new performance in the latest desktop workstations, providing more compute power than any other previous generation of an Intel chip. That is amazing for today's users, and it comes at a time of greater use of AI, machine learning, supercomputing, and other high-performance business computing technologies.
I believe that there will be no shortage of users who are clamoring for this extra power, especially because at least some of them have weathered an almost two-year delay since these latest Xeon chips were expected to originally launch back in early 2021.
So, what makes them so special and more powerful?
Designed and built for professional creators in fields such as media and entertainment, engineering, and data science, the latest Xeon chips have a new compute architecture, faster cores and new embedded multi-die interconnect bridge (EMIB) packaging, which all combine to drive much higher performance and major scalability upgrades for users.
Intel Sapphire Rapids Xeon CPUs: An Inside Look
Deep inside the latest Xeon chips, plenty of other new high-performance technologies are also included, such as support for superfast DDR5 RDIMM memory, PCIe Gen 5.0 integration, and speedy Wi-Fi 6E connectivity. In addition, there is built-in support for Intel vPro active management and remote management enterprise technologies, as well as the inclusion of availability and serviceability (RAS) technologies to ensure workstation uptime for users.
The top-of-the-line Intel Xeon w9-3495X processor is available with up to 56 cores in a single socket and includes a redesigned memory controller and larger L3 cache. Together, these features deliver performance improvements of up to 28 percent for single-thread processes and up to 120 percent for multi-thread processes compared to the previous generation of Xeon chips, according to Intel.
In addition, Intel Turbo Boost Max Technology 3.0 is included, providing operational frequencies up to 4.8 gigahertz to bump up compute power even more for performance-minded users.
The newest Intel Sapphire Rapids Xeon chips also include up to 105MB of L3 cache for increased performance and data management, as well as eight channels of DDR5 RDIMM memory support, providing increased memory bandwidth for large data sets and memory-intensive workloads.
The latest Xeon chips also feature up to 112 CPU PCIe Gen 5.0 lanes on the Xeon W-3400 family of processors and up to 64 CPU PCIe Gen 5.0 lanes on the Xeon W-2400 family of processors.
The first pre-orders for the new Xeon chips from industry partners began on February 15. Full systems will be available starting in March. Prices for individual chips begin at $359 for a Xeon w3-2423 CPU and increase to $5,889 for a Xeon w9-3495X chip.
Intel Sapphire Rapids Xeon CPU Availability Overview
This is a remarkable time for Intel Xeon chip users as the newest and most powerful desktop workstations begin to emerge from the marketplace in the coming months. Those users are finally getting access to the most powerful Xeon desktop processors ever offered by Intel, and I predict those users will think the chips will have been worth the wait that preceded their release.
Bringing a broad host of performance and design improvements, these new chips will likely set a standard for efficient and advanced chip design for some time.
It will be fascinating to watch the marketplace to observe how these new Intel Sapphire Rapids Xeon chips will be adopted by enterprises, research organizations, power users and others through 2023 and beyond. I believe that Intel's commitment to getting these chips out to market and getting them right before their eventual release surely outweighs the delays the company endured. I imagine that all will be forgiven when users experience first-hand the brilliant new performance capabilities that these powerful new Intel Sapphire Rapids Xeon processors ultimately deliver.
Disclosure: Futurum Research is a research and advisory firm that engages or has engaged in research, analysis, and advisory services with many technology companies, including those mentioned in this article. The author does not hold any equity positions with any company mentioned in this article.
Analysis and opinions expressed herein are specific to the analyst individually and data and other information that might have been provided for validation, not those of Futurum Research as a whole.
Other insights from Futurum Research:
Intel 4th Gen Xeon Scalable Processors, Max Series CPUs and GPUs Primed to Accelerate Data Center Performance and Capabilities
Intel Arc: Reinvigorates GPU Prop with Performance, Bundling, and Pricing Enhancements
A Deep Dive Into Intel's Advances in Artificial Intelligence and Workload Acceleration
Image Credit: TechnoHoop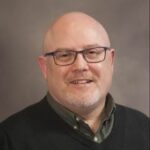 Todd is an experienced Analyst with over 21 years of experience as a technology journalist in a wide variety of tech focused areas.