Intel Delivers Strong Q1 As Tech Demand Rises With Coronavirus
Intel Delivers Strong Q1 As Tech Demand Rises With Coronavirus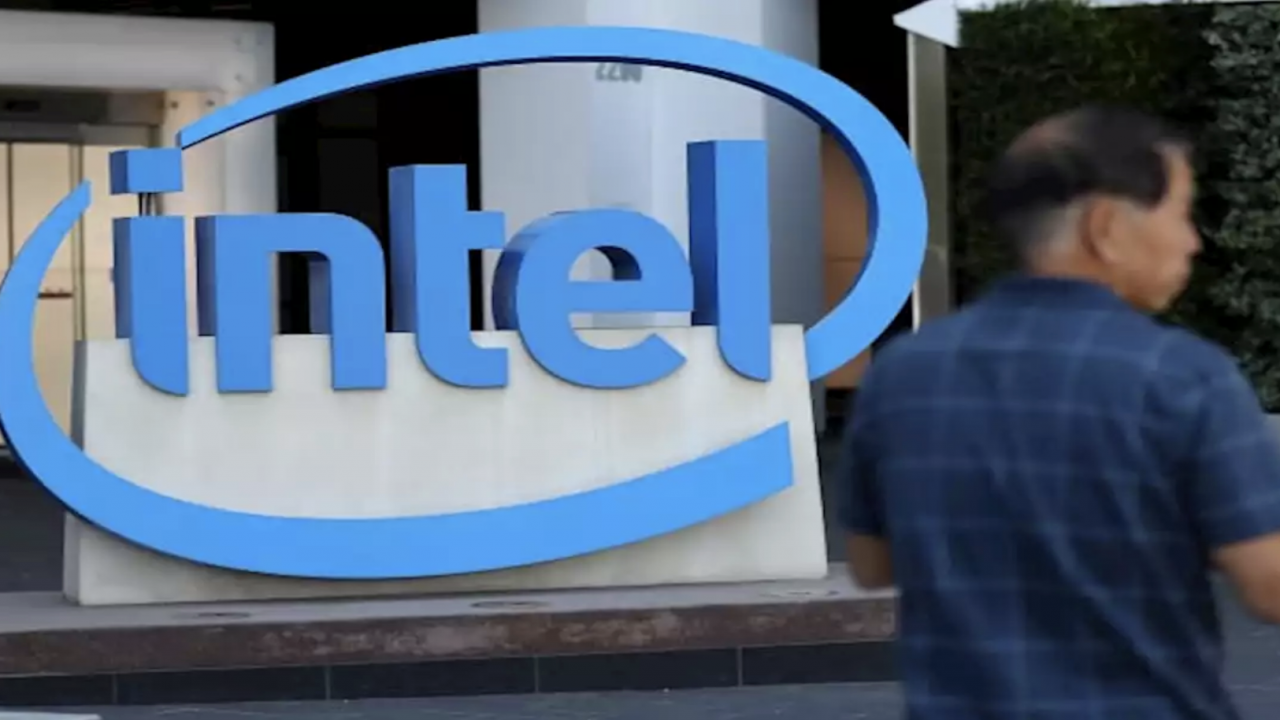 The News: Intel shares fell as much as 6% in extended trading on Thursday after the company reported earnings for its fiscal first quarter.
Here are the key numbers:
Earnings: $1.45 per share, adjusted
Revenue: $19.83 billion
Analysts polled by Refinitiv had expected $1.28 in earnings per share on an adjusted basis and $18.70 billion in revenue. Comparing the results against analysts' estimates is not straightforward, though, given that the coronavirus impacted economies around the world during the quarter.
Revenue rose 23% on an annualized basis in the quarter that ended on March 28, coming in above the company's $19.00 billion forecast, according to a statement. Read the full news item on CNBC.
Analyst Take: We are in the middle of some of the world's most trying times. Perspective on markets, industries and companies need to be slightly adjusted to accommodate what is going on these days with Covid-19 and the uncertain economic situation. Having said that, I believe tech's outlook continues to look brighter than many other industries. This week, global chipmaker Intel delivered solid results for its Fiscal Q1 beating on both earnings and revenue expectations. This didn't come as a surprise to me as the demand for technology, and specifically devices that enable people to work and study from home has skyrocketed as Covid-19 has forced changed work and learning as we know it.
Going forward, Intel provided guidance for Q2, but suspended full year guidance. This wasn't a surprise, in fact, I was somewhat surprised it gave Q2 guidance, but the numbers it provided of $18.50 Billion in revenue sounds like the company has its arms around the next quarter. The EPS guidance was down, but I'll discuss why that is in this research note.
The Business Units Outperformed in Q1
With everything going on in the world, it wouldn't have surprised anyone to see parts of Intel's business slow in the quarter as China had a significant pause and as Covid-19 fears rose, certainly companies started to slow certain buying activities. However, this wasn't the case. Intel delivered revenues ahead of expectations in four of its major areas including Client, Datacenter, IoT and Non-Volatile Memory
Here is a quick breakdown of those numbers.
Client Computing Group, which includes PC chips, produced $9.78 billion in revenue in the quarter. That's 13.8% higher than the first quarter of 2019 and more than the $9.34 billion consensus among analysts surveyed by FactSetThe Data Center Group, including chips for cloud providers and enterprise-focused server makers, posted $6.99 billion in revenue, growing 42.7% and greater than the FactSet consensus of $6.32 billion.
Internet of Things segment totaled $1.14 billion, up 1.6% and above the FactSet consensus of $1.03 billion.
Non-Volatile Memory Solutions Group had $1.34 billion in revenue, up 46.2% and above the $1.21 billion FactSet consensus. (Via CNBC Release)
Those results were impressive across the board. As mentioned above, the outperform in PC chips was somewhat expected, but the strength in areas like datacenter, IoT and Non-Volatile show strength in spending from areas like enterprise and government–encouraging for Intel and the broader market.
Margin Woes Made Some Analysts Sheepish on Intel Going Forward
Markets these days are odd. Analysts can look past millions of unemployed, but struggle to justify a temporary decline in margin due to a platform migration–in the case of Intel, the changeover in volume from 14nm to 10nm. This caused a bearish response from investors, but this changeover is normal and the short term decline in margin that was shared on the earnings call will be temporary. This, in my opinion, is a non-starter.
For those that want a little better understanding of what is happening to drive this temporary margin hit for Intel:
Intel is going through a major platform transition where it is incurring greater operating costs that impact margins on significant parts of its revenue. The expected gross margin of 56% in Q2 reflects a one-quarter cost of qualifying our next-up 10nm client processor (Tiger Lake), along with lower revenue vs. Q1, and increased product volume on 10nm.
Apple's Announcement of Building ARM Versions in 2021
News also broke yesterday that Apple plans for a 2021 ARM variant to its line of Macbooks. This, of course, would send a bit of a ripple effect as Apple's moves always illicit a strong response, but I am still somewhat hesitant to think that it will be a hard pivot that will massively impact the sales of Intel based PCs. Remember, Mac sales are small in comparison to the overall PC market. Most likely it will be a similar role out to Microsoft, which will mean there will be variants with different processors. However, we will have to monitor this situation and its potential impact on Intel's Client Computing Group.
Overall Impressions on Intel Q1 Earnings
As much of the news for both health and business has been pretty negative, the earnings here are something that investors should feel good about. This is especially true given the Coronavirus woes and shutdowns that China faced in this quarter.
The next quarter, which included the above-mentioned forward looking guidance of $18.50 Billion and $1.10 EPS will give a clearer indicator of the U.S. impact on Intel, but based upon the revenue guidance being ahead of what analysts expect, it looks like Intel is bullish on its prospects.
Finally, it is worth re-emphasizing that the somewhat negative sentiment following the earnings call was mostly reaction to Intel deciding to pull rest of the year guidance and the diminished margin for fiscal Q2. As far as the guidance being pulled, I reiterate that I agree there is no way that these companies can provide typical forward guidance with the global public health and economic condition until we are better informed. This was the right call by Intel. Also, the bearishness around the lower margin is asinine given the platform shift from 14nm to 10nm. This will be corrected, which will normalize margin.
The next few quarters will be important to watch. Intel serves many industries and some will certainly be impacted by the ongoing health concern and the recession we are facing.
Having said that, Intel, looks to be on solid footing despite the macroeconomic climate. These earnings only reemphasized that sentiment.
Futurum Research provides industry research and analysis. These columns are for educational purposes only and should not be considered in any way investment advice.
Read more analysis from Futurum Research:
Nvidia CEO Jensen Huang Commits to No Layoffs and Raises For All Employees
Google, Apple COVID-19 Contact-Tracing Partnership — A Look at the Good and the Bad
IBM Reports Q1, Starting a Wave of Tech Earnings Amidst COVID-19 Pandemic
Image: Intel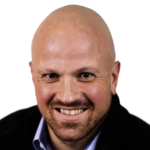 Daniel Newman is the Chief Analyst of Futurum Research and the CEO of The Futurum Group. Living his life at the intersection of people and technology, Daniel works with the world's largest technology brands exploring Digital Transformation and how it is influencing the enterprise. Read Full Bio