Infinidat Infuses its OS into Public Cloud, Adds Forensics for Cyber Resiliency
Infinidat Infuses its OS into Public Cloud, Adds Forensics for Cyber Resiliency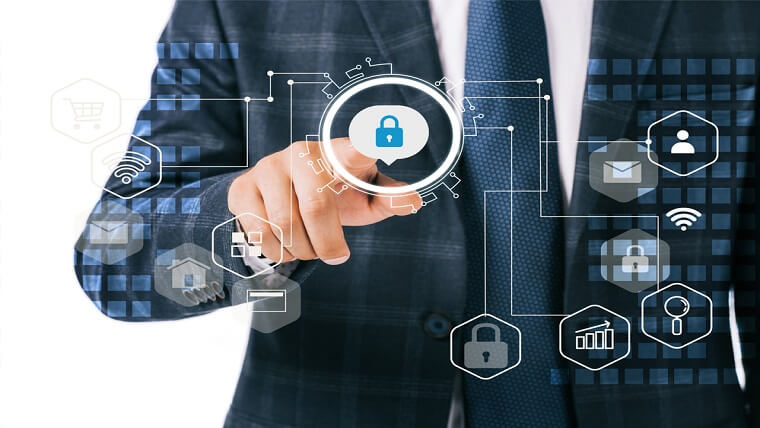 The News: Infinidat expanded its portfolio with InfuzeOS Cloud Edition for hybrid storage and InfiniSafe Cyber Detection to help defend against cyberattacks. Read the Infinidat Press Release here.
Infinidat Infuses its OS into Public Cloud, Adds Forensics for Cyber Resiliency
Analyst Take: As part of the announcement around the expansion of its portfolio, Infinidat gave its operating system a name – InfuzeOS. It is that previously unnamed OS that powers all Infinidat InfiniBox and InfiniBoxSSA II on-premises storage systems. InfuzeOS is a unified file and block storage system that scales to more than 17 PB of effective capacity (after data reduction) for primary storage.
InfuzeOS Cloud Edition runs in AWS but uses the same InfuzeOS code base as Infinidat's on-premises systems, with identical data services, AIOps analytics and management GUI. Customers can deploy a full version of InfuzeOS that resides in AWS. Native Infinidat replication can move workloads or send snapshots to one or more AWS Availability Zones for DR and backup. It also lets customers burst into the cloud for storage tiering.
Stepping Up Cyber-Resiliency with InfiniSafe Cyber Detection
It is notable that InfuzeOS includes Infinidat's InfiniSafe technology as a built-in capability, both on Infinidat primary storage and InfiniGuard data protection systems. InfiniSafe allows for the creation of immutable recovery points, and it facilitates operational and remote air gapping, as well as network fencing/isolation. As such, InfiniSafe provides important cyber resiliency capabilities, including the ability to create tamper-resistant recovery points and an isolated environment for data vaulting and forensic analysis. Today, it can be used to protect volumes, application workloads, snapshots, databases, and user files stored on Infinidat storage.
Infinidat is now adding a Cyber Detection capability to InfiniSafe. Cyber Detection is delivered as a software-as-a-service capability. It is currently exclusive to InfiniBox primary block and file workloads on InfiniBox and InfiniBox SSA storage, but Infinidat plans to expand it to backup workloads. InfiniSafe Cyber Detection is scheduled to ship in the second half of the year.
Cyber Detection applies machine learning and Infinidat's petabyte-scale indexing to uncover anomalous behavior patterns that could indicate malware, including ransomware. Infinidat claims up to 99.5% accuracy via content-based analytics that are based on more than 200 points of determination. The service creates a forensic report that uses the machine learning and immutable snapshots created by InfiniSafe to identify the last known good recovery point. Data integrity can be validated before the recovery point is restored back into production.
Cyber Detection can be used flexibly, in three ways:
To scan databases on the primary InfiniBox or all-flash InfiniBox system (with a performance impact while scanning)
To asynchronously replicate data to an offload array to scan data files and snapshots, flag corrupted files and product a forensics report with no performance hit (but extra cost for the offload array)
In an InfiniSafe Fenced Forensic Environment and near-instant Immutable snapshot recovery
With the addition of the Cyber Detection capability, InfiniSafe is positioned to address key challenges that IT Operations face when it comes to cyber-resiliency:
Earlier identification of attacks, via scanning of the production environment
Faster identification of the last known good recovery point
The ability to validate that malware has been eradicated, before restoring back into production
The ability to quickly, but granularly, recover back into production
Infinidat Shines Spotlight on Software
Infinidat was originally known for its hardware architecture and its use of neural caching with DRAM to give InfiniBox the performance of all flash arrays in a hybrid setup. It has since expanded its offerings, adding the all-flash SSA systems that use full SSD back ends and the InfiniGuard data protection systems. InfuzeOS Cloud Edition and InfiniSafe Cyber Detection extend its software defined storage capabilities, giving it a consistent set of data services on-prem and in the cloud for primary and secondary storage. Cyber Detection addresses ransomware and malware protection, which is a hot topic for IT teams across all industries today.
Disclosure: The Futurum Group is a research and advisory firm that engages or has engaged in research, analysis, and advisory services with many technology companies, including those mentioned in this article. The author does not hold any equity positions with any company mentioned in this article.
Analysis and opinions expressed herein are specific to the analyst individually and data and other information that might have been provided for validation, not those of The Futurum Group as a whole.
Other insights from The Futurum Group:
Trends in Enterprise Data Protection
IBM Augments its Cyber Resiliency Stack
SAN High-End Comparison Matrix