ICYMI: Qualcomm's New Snapdragon Wear 4100+ Brings Significant Performance Improvements to Android Smartwatches
ICYMI: Qualcomm's New Snapdragon Wear 4100+ Brings Significant Performance Improvements to Android Smartwatches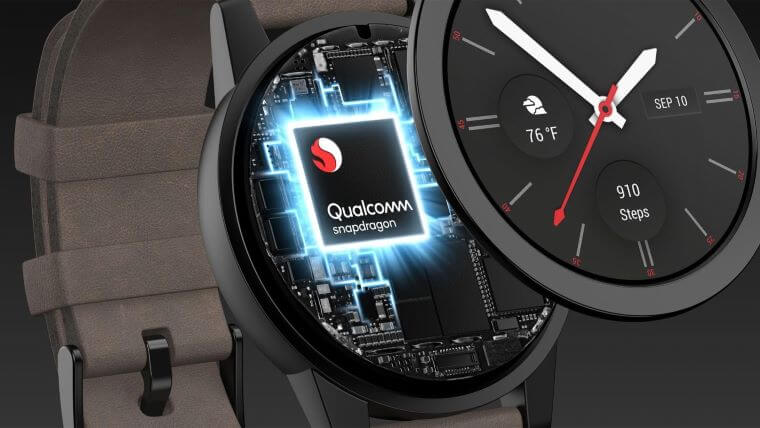 Qualcomm (NASDAQ: QCOM) recently introduced a new updated version of its wearable platform, the Snapdragon Wear 4100+. The 4100+ is an update to Qualcomm's earlier wearable platform:,the Snapdragon Wear 3100. The 4100+ essentially brings three major improvements to its predecessor:
Faster performance and connectivity: 85% higher performance than the Snapdragon Wear 3100, for faster app launches, a more responsive user experience, as well as smoother photo and video experiences.
Improved power efficiency: Expect 25% reduction in power consumption. This translates into longer battery life. Qualcomm achieves this by using new 12nm low power process technology, dual DSPs (which optimizes workload partitioning), and the addition of updated sensor-assisted positioning for Wearables, as well as a more efficient Bluetooth connection (5.0).
A Smarter Always-on Co-processor
Qualcomm's new always-on co-processor now wakes up the device faster, supports continuous heart rate monitoring, steps capture, timers and alarms, and haptics, and can handle up to 64K colors.
Here are some key specs you may want to browse:
CPU Cores: ARM Cortex A53, Quad-core CPU
CPU Clock Speed: Up to 1.7 GHz
GPU: Qualcomm® Adreno™ 504 GPU
Process Technology: 12 nm
Memory speed: 750 MHz
Memory Type: LPDDR3
eMMC: eMMC 4.5
DSP: Qualcomm® Hexagon™ QDSP6 V56
Modem: Qualcomm® Snapdragon™ Integrated X5 LTE Global Mode modem
Cellular Technology: TD-SCDMA, EV-DO, GSM/EDGE
LTE Technology: LTE TDD, LTE FDD
Wi-Fi: 802.11a/b/g/n
Bluetooth: Bluetooth 5.0, Bluetooth 4.2
Near Field Communications: Supported
Satellite Systems Support: Beidou, Galileo, GLONASS, GPS
Terrestrial Systems Support: Wi-Fi, Cellular
RFFE: Qualcomm® RF Front-End (RFFE) solution
USB Version: USB 2.0
Video Capture (30 FPS): 1080p video capture
Audio Technology: Qualcomm® Voice Suite, Qualcomm® Noise and Echo Cancellation technology, Qualcomm® Voice Activation, Qualcomm Aqstic™ audio codec
Operating System: Supports Wear OS by Google
Analyst Take: I've long been a fan of some of the features that Qualcomm's wearables platform brings to the world of smart watches. For instance, I love that Snapdragon Wear uses separate processors for "superficial" watch features like keeping the watch face on, and more advanced compute and processing features like watching videos or keeping track of a workout. In my view, walking around with a black piece of glass on a watch where an active face should be is a UX failure of sorts, especially when your watch brand is known for its characteristic appearance. If for no other reason, Snapdragon Wear impresses with me with that clever bit of UX-focused engineering. It also evidently impressed a number of watch brands conscious of the need for a smartwatch to still look like a watch, from Fossil to Suunto. I also like that Snapdragon Wear watches can sport increasingly long battery autonomy, and benefits from Qualcomm's obvious advantage in all matters of wireless connectivity and performance.
Having said that, I am only cautiously excited about this release. Performance improvements aside, I can't help but sense that the android smartwatch ecosystem is being somewhat hamstrung by a lack of interest, perhaps from Google, to really focus on beating Apple at its own game. The problem with Android smartwatches isn't that they aren't great. Some are. It's just that, generally, Apple Watches just have considerably better UX than their Wear OS counterparts. It doesn't matter to a lot of consumers if their watch's battery life isn't as good as that of an Android watch, or that their watch face often looks like a piece of black glass IF they feel that their Apple Watch is easier to use, does a better job of making its features available, and if the entire experience of integrating phone and watch functions is silky smooth.
When it comes to smartwatches, Apple has managed to finally turn its walled-garden model into an enduring market advantage: It owns the entire end-to-end experience, from OS to interface design. The Android smartwatch ecosystem, however, enjoys no such uniformity. That space is defined by fragmentation. And unlike the mobile phone market, in which years of experience developing advanced devices has created a rich, healthy ecosystem of innovation, no such history yet exists in the watchmaker space, at least not at scale. Until a few years ago, brands like Bulgari, Fossil, and G-Shock (Casio) weren't disrupting their own businesses with massive new smartwatch R&D projects. Many, in fact, were busy arguing that Apple would never be able to truly penetrate their market, let alone challenge their respective market shares in it. That lesson has been hard-learned, and fighting back has proven more challenging than expected. A reliance on chipmakers and software developers to help them create truly unique on-brand designs, functionality, and user experiences means that it may take traditional watch OEMs' smartwatch design savvy a few more years to fully mature. It also doesn't help that Google has perhaps not devoted quite as much talent and focus to developing an OS that can rival, if not disrupt, Apple's, or that watch manufacturers don't have as direct a pipeline to smartphone OS integration as companies like Apple and Samsung.
As a result, the Android smartwatch space has not, as a whole, experienced the kind of adoption that many in the industry had hoped, and so here we are, witnesses to an emerging chicken vs egg problem: The Android smartwatch space isn't bringing in the kind of revenue that would justify significant investment from chipmakers, software developers, and watch OEMs, but simultaneously, because chipmakers, software developers, and OEMs have decided not to invest significant enough resources into developing an Apple-disrupting ecosystem, Apple's market dominance in the smartwatch space remains largely unchallenged. Case in point: Snapdragon Wear's reliance on 12nm technology suggests that, price-point considerations aside, even Qualcomm doesn't seem to be prioritizing smart watches right now. It would be easy to blame Qualcomm for not doing more, but I think that Qualcomm is basically just reading the room at this point. The chipmaker cannot, by itself, carry the entire ecosystem, and certainly not without some heavy lifting from Google. That isn't its business model.
So what does this mean for the Android smartwatch space? Nothing industry-shattering just yet, at least not with this particular release. Granted, longer battery life, an 85% improvement in processing performance, and smoother UX are all significant and welcome improvements that Qualcomm engineers deserve serious credit for. No question about that. It's just that, if the Android smartwatch ecosystem as a whole wants to get serious about really challenging the Apple Watch, it is going to have to come together and work a little harder to disrupt itself first. If any movement is likely to be seen in the coming 6-12 months, it could be from consumer tech OEMs like Samsung, Xiaomi (which sports a Snapdragon Wear SOC), and still-blacklisted Huawei, which are in a far better position than traditional watch brands to design and integrate phone + watch platforms for their own technology stacks. That is where the sweet spot is for smartwatch innovation probably lives for the time being. For brands like Fossil, Bulgari, and Casio, however, without more support from their key OS partner, the smartwatch space may continue to feel like a bit of a puzzle for a little while longer.
Futurum Research provides industry research and analysis. These columns are for educational purposes only and should not be considered in any way investment advice.
Other insights from the Futurum team:
Qualcomm Updates Its Popular Snapdragon 865 5G Platform 
Qualcomm's Robotics RB5 Platform Brings Powerful AI-Enabled 5G Connectivity To Industrial Robots, Drones, And The IIOT 
Qualcomm's New Snapdragon 690 To Bring 5G Connectivity To Budget-Friendly Phones
Image Credit: Wareable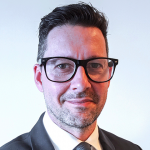 Olivier Blanchard has extensive experience managing product innovation, technology adoption, digital integration, and change management for industry leaders in the B2B, B2C, B2G sectors, and the IT channel. His passion is helping decision-makers and their organizations understand the many risks and opportunities of technology-driven disruption, and leverage innovation to build stronger, better, more competitive companies.  Read Full Bio.