IBM's Latest Supercomputer is Cloud-Based and AI-Focused
IBM's Latest Supercomputer is Cloud-Based and AI-Focused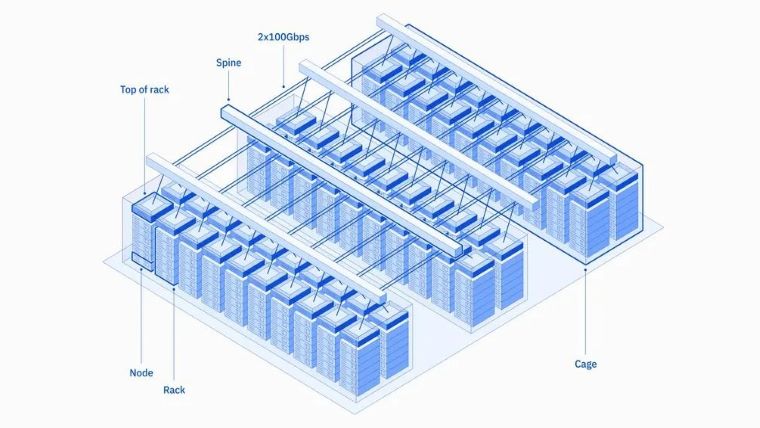 The News: IBM's latest supercomputer is taking several innovative new directions – it is IBM's first AI-optimized, cloud-native supercomputer, and it is housed entirely within the IBM Cloud rather than on-premises like traditional supercomputers. The new AI-optimized, cloud-native supercomputer, called Vela, was unveiled publicly by IBM Research on February 7 and has been in operation for the IBM Research community since May of 2022. Read the full IBM Research blog post about the revolutionary Vela supercomputer.
IBM's Latest Supercomputer is Cloud-Based and AI-Focused
Analyst Take: IBM's latest supercomputer announcement about its work with Vela, its AI-optimized, cloud-native supercomputer, is both fascinating and notable. It also says a lot about IBM as an enterprise computing leader and as a visionary company.
With much of IBM's engineering thought already in hybrid cloud and in AI, Vela makes perfect sense as an area to explore that brings together supercomputing, AI, and hybrid cloud with the massive needs that enterprises have for data analysis and big compute.
And from this first news from IBM Research about Vela, it shows how amazing an experiment that Vela already is turning out to be.
From the company's descriptions, Vela, IBM's latest supercomputer, came about through many discussions among IBM researchers who were thinking about new ways to do supercomputing that can take advantage of the other technologies at IBM's disposal.
That is how the visionary idea for a supercomputer built into the cloud became a reality. Today, Vela is what IBM is calling its "go-to environment for IBM Researchers creating our most advanced AI capabilities, including our work on foundation models and is where we collaborate with partners to train models of many kinds."
I am most impressed with the clean-sheet, innovative thinking that made these things possible.
First, by creating its first AI-optimized, cloud-native Vela supercomputer, IBM Research has created a cloud supercomputer that is ultra-flexible, giving it the ability to be scaled up at will in any IBM Cloud data center around the world.
That means that in the cloud, IBM can configure all the resources it needs through software, and then use a robust and established API interface to gain access to a broader ecosystem of services that can all be integrated.
I love this kind of innovation and no-holds-barred thinking. I believe this is what we expect from IBM, made even more impressive because it is so sensible.
IBM's Latest Supercomputer: What Approach to Take?
In their internal discussions and debates about how to approach their goal of compressing the time to build and deploy the best AI models, IBM researchers decided to look at building its next supercomputer system right into the cloud. What that meant – and this is a pretty big idea – was to essentially create and build a supercomputer that is also a cloud.
IBM may not be calling this Vela project a moonshot, but I believe that this may be in moonshot territory for its fresh, imaginative approach.
The IBM researchers said that by integrating IBM's latest supercomputer into the cloud that they might be compromising on its overall performance, but despite those concerns they were confident that there would be serious gains in productivity using Vela.
How Vela Can Help With the Expanding Demands of AI
As AI use and possibilities continue to grow in business, banking, consumer goods, manufacturing, and many more segments, more complex AI models are always being generated. With those new more complex models, demands are also growing for AI compute power that can meet those needs.
IBM is right when it says it is taking this new approach because "traditional supercomputers weren't designed for AI; they were designed to perform well on modeling or simulation tasks, like those defined by the U.S. national laboratories, or other customers looking to fulfill a certain need."
But today's AI needs call for new approaches, says IBM, and I believe that this smart observation is valid.
I am excited by the possibilities of Vela and I look forward to closely watching the continuing development of IBM's latest supercomputer experiments.
Vela makes absolute sense from IBM as Big Blue continues to execute on bringing together its deep focuses on hybrid cloud, AI, and enterprise computing. This is hybrid cloud, AI, and supercomputing research at its best and it will be fascinating to see where this nascent technology takes IBM in the future.
In a related video as part of The Six Five Podcasts, Futurum principal analyst Daniel Newman shared his insights on IBM's latest supercomputer, Vela, and its ties with AI, cloud and IBM Research. Listen to the podcast for Daniel's impressions.
Or you can watch the video here:
Disclosure: Futurum Research is a research and advisory firm that engages or has engaged in research, analysis, and advisory services with many technology companies, including those mentioned in this article. The author does not hold any equity positions with any company mentioned in this article.
Analysis and opinions expressed herein are specific to the analyst individually and data and other information that might have been provided for validation, not those of Futurum Research as a whole.
Other insights from Futurum Research:
IBM and AWS Partner to Drive Mainframe Modernization 
IBM Announces Artificial Intelligence Unit, a Specialized Computer Chip for AI
IBM Supply Chain Management Study Reveals Leaders are Investing in AI — and with Good Reason
Image Credit: Data Center Dynamics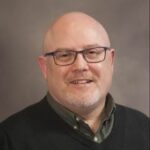 Todd is an experienced Analyst with over 21 years of experience as a technology journalist in a wide variety of tech focused areas.