IBM Supply Chain Management Study Reveals Leaders are Investing in AI — and with Good Reason
IBM Supply Chain Management Study Reveals Leaders are Investing in AI — and with Good Reason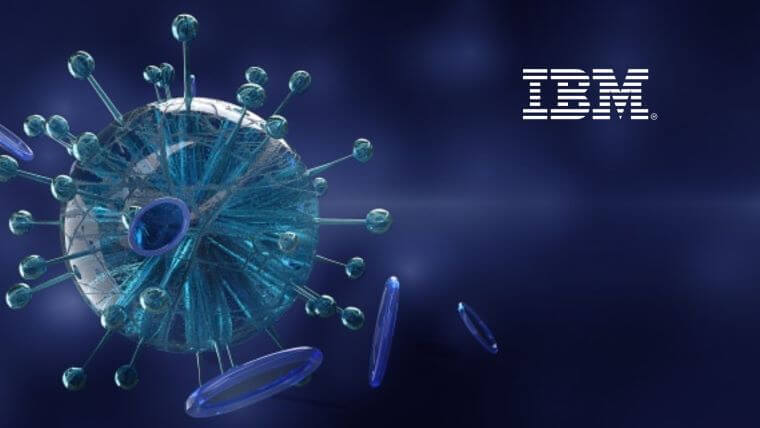 The News: IBM's Supply Chain Management study, a recent study of some 1,500 Chief Supply Chain Officers (CSCOs) and Chief Operating Officers (COOs) in 35 plus countries across 24 industries revealed that more supply chain management (SCM) leaders are investing in artificial intelligence and automation to build more intelligence, resilient and sustainable supply chains. Read the IBM blog for more on the study.
IBM Supply Chain Management Study Reveals Leaders are Investing in AI — and with Good Reason
Analyst Take: The IBM Supply Chain Management study is well timed since so many supply chain professionals are still reeling from the impact the COVID-19 pandemic that has wreaked havoc on global supply chains across pretty much all industries. Now more than ever, organizations are strategizing about ways to dilute the impact of such a catastrophic event in the future by leveraging quantitative and qualitative measures to ensure operations are sustainable.
The results from the IBM Supply Chain Management study are encouraging. They indicate that supply chain leaders are investing in artificial intelligence and automation technologies that foster better interconnectivity with partners and suppliers. In fact, 47 percent or almost half of the survey respondents said they have introduced new automation technologies in the last two years that will add more predictability, flexibility, and intelligence to supply chain operations. I see this as a critical move, adding greater intelligence to supply chain operations and organizations.
Hedging on Supply and Demand
In addition to lessons learned from the current COVID-19 pandemic, an excellent case study on supply chain resilience was when the when the great earthquake hit Japan in March of 2011. Larger OEMs and partners that had excellent supply chain visibility took substantial inventory positions on products that they knew would be shortages of as a result of the earthquake, including key semiconductors for finished products such as personal computers. For those organizations who understood the importance of excellent intelligence and who took those inventory positions, they enjoyed not only business operations that were largely not impacted by supply chain challenges, but also higher average selling prices translating into higher margins, uninterrupted sales, and customer loyalty.
Supply Chain is Complex – There are More Stovepipes Than You Think
When it comes to getting a good pulse of the supply chain, for organizations that are either just getting their feet wet or who want to improve operations, they need excellent consulting teams who can audit and help uncover where the critical stovepipes of structured and non-structured data points live, which is an arduous process and one that really requires a war room.
As an example, working with category management, vendor management, pricing, business intelligence and other teams for many years presenting in cycle planning meetings, key data inputs on the IT supply chain involve a whole lot of stovepipes. These include taking into consideration items such as benchmarking data (e.g., market share by feature, etc.), geopolitical risks (e.g., Russia's war with Ukraine), weather conditions (storms), air and maritime shipping rates, end-market demand trends (e.g., vertical, and sub-vertical), partner earnings (did they have a bad quarter?), watching economic conditions, gas prices, book-to-bill ratios of suppliers, demographic patterns, business patterns, competitive dynamics (e.g., financials, tendencies, etc.), credit conditions (can they get credit to buy?), natural resources (e.g., lithium), customer input (do they want your product?), sales input (e.g., pipeline) and forecasts from research organizations to name just a few. All these touchpoints involve linking throughout the tech stack, including enterprise resource planning (ERP) tools, customer relationship management (CRM) tools, sales force automation, knowledge management tools, subscriptions to market intelligence companies and beyond.
In essence, all this information will be stored in massive relational databases for data mining teams who are immersed in writing scripts and joining tables to see where correlations exist and/or if they can predict patterns. They will also augment the analysis with artificial intelligence to find patterns that they may otherwise see — and that's where the true value of the investment in automation and artificial intelligence capabilities comes in, and of course why we are seeing these investments increase as organizations become more savvy about what's needed to most effectively navigate supply chain management and strategize and plan accordingly.
The IBM Supply Chain Management study highlights that it is more critical than ever for organizations to add more artificial intelligence to their supply chain planning processes, especially those that involve collecting information from myriad touchpoints that are quantitative and qualitative in nature. For organizations that are successful at this, they will not only be able to insulate themselves from potential disruptions, they'll be setting themselves up to enjoy a competitive advantage, reap future financial rewards, and inspire greater customer loyalty. Those are big wins, all the way around.
Disclosure: Futurum Research is a research and advisory firm that engages or has engaged in research, analysis, and advisory services with many technology companies, including those mentioned in this article. The author does not hold any equity positions with any company mentioned in this article.
Analysis and opinions expressed herein are specific to the analyst individually and data and other information that might have been provided for validation, not those of Futurum Research as a whole.
Other insights from Futurum Research:
IBM Adds Red Hat Storage Capabilities to its IBM Storage Business Unit Portfolio
LinuxONE Stripped Naked in the IBM Cloud
What's New with IBM Cloud – The Six Five Insiders
Image Credit: Pak Supply Chain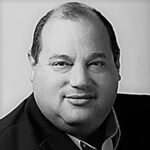 Michael Diamond is an industry analyst and foresight professional with 25 years of experience in the IT channel and market research industry. He is a route-to-market expert covering desktop and mobile devices, collaboration, contact center, ProAV, data center infrastructure, and cybersecurity. Prior to joining Futurum Research, Michael worked for The NPD Group as the sole industry analyst covering indirect channels, cybersecurity, SMB and vertical market trends, data center infrastructure (e.g., enterprise storage, servers, networking), ProAV and PCs. He has been quoted by media outlets such as Bloomberg, Kiplinger, TWICE, OPI (Office Products International), Apple World today, Dark Reading, Enterprise Storage Forum, Credit-Suisse, Footwear News, CRN (Computer Reseller News), Channel Futures and Into Tomorrow.  Michael has presented at myriad events including The Channel Company's Xchange, The Global Technology Distribution Council's summit, SMB TechFest and more.