IBM Generative AI Being Explored by Moderna for mRNA Vaccines
IBM Generative AI Being Explored by Moderna for mRNA Vaccines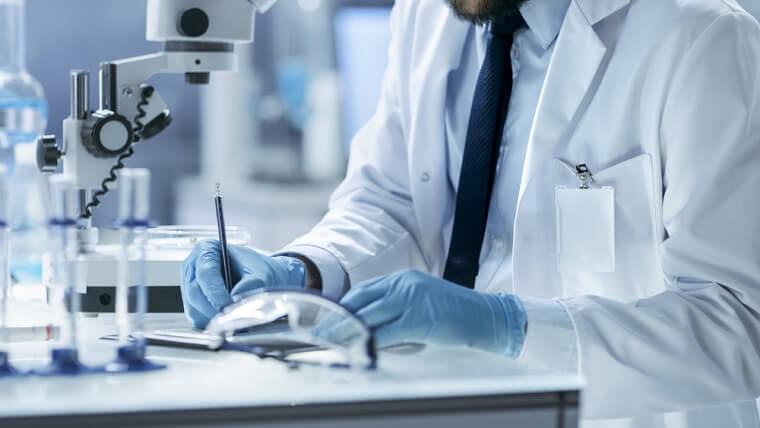 The News: IBM's Generative AI and quantum computing technologies are being eyed by biotech company, Moderna, to see how these powerful new technologies can intensify the discovery and creation of the next generations of messenger RNA (mRNA) vaccines and medicines to battle human diseases. Moderna is one of the biotech companies, along with Pfizer and others, that used mRNA technology to quickly create vaccines in the global battle against Covid-19. Read the full Press Release on the IBM web site about Moderna's recent plans to look at IBM technologies to help usher in new vaccines in the future.
IBM Generative AI Being Explored by Moderna for mRNA Vaccines
Analyst Take: IBM's Generative AI and quantum computing technologies being harnessed by Moderna to increase the immense computing power needed for the discovery of new vaccines and medicines is a brilliant and timely move.
With the power and influence of Generative AI growing daily, combined with the still developing technology of quantum computing, Moderna is gaining two powerful tools that will certainly bring new innovations and speed to the complex and time-consuming processes of creating new medicines and vaccines.
Under an agreement between the two companies, Moderna and IBM researchers will use an AI foundation model called MoLFormer to help predict the properties of various molecules so that researchers can work to better understand the characteristics of potential mRNA medicines.
One of the detailed research areas being looked at is using the MoLFormer foundation model to optimize lipid nanoparticles, which surround and protect mRNA as it travels in the human body, and mRNA, which provides instructions for cells about how to fight diseases. These research efforts will help IBM and Moderna to combine their specialties in mRNA research and Generative AI to create new mRNA medicines that highlight safety and performance for patients.
In addition, IBM's quantum computing expertise and experience will be utilized to assist Moderna researchers in experimenting with quantum technology to see how it could transform and solve scientific computing challenges that are virtually impossible using today's classical computers.
To drive this work, Moderna will also be a part of the IBM Quantum Accelerator program and the IBM Quantum Network, which will give Moderna access to quantum computing systems and expertise as it looks at how these technologies can streamline and accelerate life sciences use-cases.
IBM Generative AI, Quantum and Vaccine Development
As the Covid-19 pandemic raged after beginning in early 2020, pharmaceutical companies and researchers immediately began deep research into finding vaccines and drugs that could help in getting the pandemic under control and saving lives around the world.
The use of mRNA as a starting point played a huge role in the process because it helped speed the delivery of experimental vaccines to save lives and get the pandemic under control.
The power of quantum computing here can also not be overstated. Quantum computing theoretically can pare down computations that would take thousands to millions of years to complete using classical computers into workable answers in hours, days, or weeks. This kind of power will make a huge difference in medicine once researchers learn how to best use the technology.
With this agreement between IBM and Moderna, medical research will gain even more power as these transformative technologies of Generative AI and quantum computing will be brought together to enable and grow broader discoveries and breakthroughs for medical science.
I believe that this mashup of these powerful technologies will bring immense new capabilities across the world of healthcare and will better prepare our fragile humanity for the next pandemics and serious global health catastrophes.
This is an important step, and one that I think will truly show the power of leading edge technologies and critical research being generated in a wide range of fields in health care. For everyone on Earth, this joint work by IBM and Moderna stands as a seminal moment in the fight against the diseases and pandemics of tomorrow.
Disclosure: The Futurum Group is a research and advisory firm that engages or has engaged in research, analysis, and advisory services with many technology companies, including those mentioned in this article. The author does not hold any equity positions with any company mentioned in this article.
Analysis and opinions expressed herein are specific to the analyst individually and data and other information that might have been provided for validation, not those of The Futurum Group as a whole.
Other insights from The Futurum Group:
IBM Launches Hybrid Cloud Mesh to Help Enterprises Regain Control
IBM Lakehouse as Part of watsonx.data for AI and Analytics
The Future of AI is Hybrid: Look No Further than Your Devices to Scale Generative AI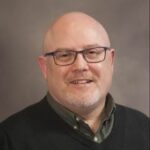 Todd is an experienced Analyst with over 21 years of experience as a technology journalist in a wide variety of tech focused areas.