HPE Revenue Hits $7.8B in Q1 2023, Beating Analyst Estimates
HPE Revenue Hits $7.8B in Q1 2023, Beating Analyst Estimates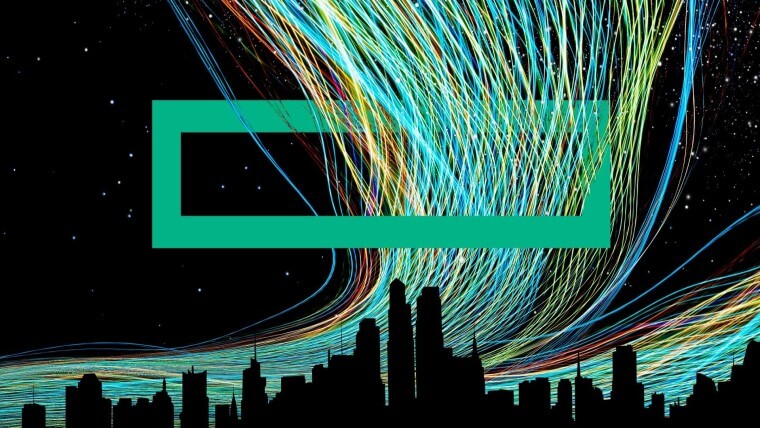 The News: HPE revenue rose to $7.8 billion in the first quarter of fiscal year 2023, up 12 percent from $6.9 billion one year ago, as Hewlett Packard Enterprise reported its latest earnings for the quarter ending on January 31. The Q1 revenue figure, which is the company's highest Q1 revenue total since 2016, beat consensus estimates of $7.44 billion for the quarter from analysts with Investing.com. HPE reported its Q1 earnings on March 2, 2023. Read the full Q1 earnings Press Release on the HPE website.
HPE Revenue Hits $7.8B in Q1 2023, Beating Analyst Estimates
Analyst Take: What a quarter for HPE, setting its best Q1 revenue total in seven years and beating analyst estimates on quarterly revenue and earnings per share (EPS) as the global edge to cloud vendor showed increased sales and energy across its five main business segments. There is a lot going well for HPE right now and it is all powered by its impressive and reliable platforms and technologies that are successfully serving enterprise clients in the marketplace.
Making HPE's fiscal Q1 2023 revenue numbers even more positive for the company is that they come at a time when many other tech vendors are still struggling with their own flat or reduced revenue totals due to a global economy that continues to be affected by a broad range of challenging macroeconomic issues. For HPE, this better position compared to other tech companies is because it has low exposure to consumer markets which are largely experiencing that broader economic turmoil.
Here are HPE's fiscal Q1 2023 earnings results by the numbers:
Q1 2023 revenue of $7.8 billion, up 12 percent from $6.9 billion for the same quarter one year ago, beating consensus estimates of $7.44 billion from analysts with Investing.com.
Q1 2023 non-GAAP net earnings of $828 million, up 19 percent from $697 million one year ago.
Q1 2023 non-GAAP diluted net EPS of $0.63, which is up from $0.53 per share one year ago. The EPS beat consensus estimates of $0.54 per share expected by analysts at Investing.com. The Q1 EPS exceeded HPE's previous guidance of $0.50 to $0.58 for the quarter.
Q1 2023 non-GAAP gross profit of $2.67 billion, which is up 13 percent from $2.36 billion in the same quarter one year ago.
Q1 2023 non-GAAP gross profit margin of 34.2 percent, which set a Q1 record and is up slightly from 33.9 percent one year ago.
Q1 2023 Annualized Revenue Run-rate (ARR) of $1 billion, up 25 percent from $798 million one year ago. This marks the first quarter for HPE with ARR hitting $1 billion.
These are truly impressive Q1 results for HPE, which under President and CEO Antonio Neri is continuing to make strong strides with its leading technologies highlighted by the very successful HPE GreenLake, as well with its energetic and progressive product roadmap.
Late last year we named HPE on MarketWatch as a likely beneficiary of a combination of a tougher macro, hybrid cloud growth, and enterprises maximizing IT investments. Well, it looks like HPE got the memo, which is certainly reflected in its record Q1 numbers, as well as its solid rise in ARR and Everything-as-a-Service (XaaS) revenue.
After earnings were announced, I had the chance to speak with CEO Antonio Neri about the company's results and he was quick to reinforce that these improved results are stemming from a multi-year commitment to pivot the business to deliver to customers the capabilities needed in a hybrid and multi-cloud era. Further we had the opportunity to discuss the strong position in the current macro for enterprise IT vendors like HPE as companies seek to do more with their current IT and are carefully examining what should be done in the public cloud, and what workloads benefit from consumption economics, without necessarily making the move to public cloud.
Based on these positive results, our take is that HPE's strategy under Neri is continuing to work well. This is an executive team doing a good job at reading the tea leaves in the market and delivering creative ways to meet the needs and goals of their enterprise customers.
HPE's Revenue Sales Market Breakdowns for Q1
HPE's revenue was boosted by good performances in all five of the company's main product line market segments in Q1. Here are the complete breakdowns:
For Q1, HPE's Compute unit saw its revenue hit $3.5 billion, which is up 14 percent from $3 billion one year ago.
HPE's Storage unit revenue for Q1 came in at $1.2 billion, up 5.2 percent from $1.1 billion one year earlier.
HPE revenue for Q1 in the Intelligent Edge unit totaled $1.1 billion, up 25 percent from $901 million one year ago.
High Performance Computing (HPC) and AI revenue rose in Q1 to $1.06 billion, up 34 percent from $790 million one year ago.
And in HPE's Financial Services unit, Q1 revenue totaled $873 million, up four percent from $842 million one year ago.
Again, very impressive results, particularly in today's challenging markets.
HPE Revenue and Earnings Outlook for Fiscal Q2 of 2023
HPE earnings guidance was also provided for Q2 of 2023 as part of its Q1 FY2023 financial report.
For the second quarter of fiscal 2023, HPE said it expects revenue between $7.1 billion to $7.5 billion, with non-GAAP diluted net EPS between $0.44 to $0.52 per share.
For the full fiscal year of 2023, HPE has raised its guidance on its non-GAAP diluted net EPS to $2.02 to $2.10 per share. Previously, at the end of Q4 2022, the company said it had expected between $1.96 and $2.04 per share, but those numbers have been bumped up.
The company also said that it expects its full year FY2023 free cash flow to be between $1.9 billion to $2.1 billion.
HPE Revenue Overview
In our view, HPE's business strategy continues to successfully drive forward to serve its broad market base during uncertain times. With its effective leadership, proven products and services, and continuing innovation across the tech industry, HPE is consistently meeting customer needs and driving sales successes.
All this proves the wisdom of HPE's earlier moves to present a differentiated edge-to-cloud portfolio of products, and we expect the company to keep massaging those goals and strategies while also working to reduce costs and grow its orders in the marketplace. For HPE, its established strategy of seeking higher margins by providing a wide range of technologies via XaaS models shows measurable success in what we maintain is a wise transformation of its core business practices.
By continuing to grow its ARR totals, HPE is seeing success and finding that those numbers are pivotal for successful companies and must be pursued, grown, and nurtured. These latest quarterly results for HPE show that customers are seeing the benefits of leaving their previously CapEx-heavy investments behind.
We remain bullish on HPE and its progress and believe that it will be fascinating to watch HPE's performance throughout full FY2023 with its successful edge to cloud and everything-as-a-service (XaaS) offerings for the world's enterprises.
Disclosure: Futurum Research is a research and advisory firm that engages or has engaged in research, analysis, and advisory services with many technology companies, including those mentioned in this article. The author does not hold any equity positions with any company mentioned in this article.
Analysis and opinions expressed herein are specific to the analyst individually and data and other information that might have been provided for validation, not those of Futurum Research as a whole.
Other insights from Futurum Research:
MWC 2023: HPE Shrewdly Acquires Athonet to Bolster Overall Private 5G Fortunes
HPE Gives a Bump to AI-at-Scale with Pachyderm Acquisition
Image Credit: HPE