HPE RAN Automation Targets CSP Automation and Multi-vendor Challenges for Any RAN Environment
HPE RAN Automation Targets CSP Automation and Multi-vendor Challenges for Any RAN Environment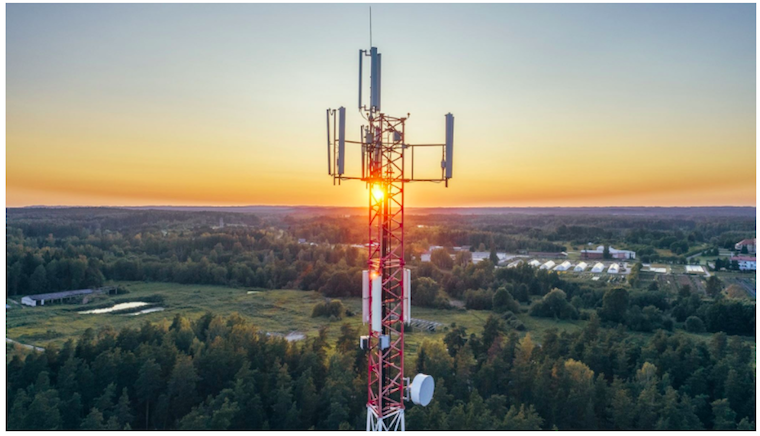 The News: Hewlett Packard Enterprise (HPE) announced HPE RAN Automation, a service management and orchestration solution designed to provide multi-vendor management and automation for any Radio Access Network (RAN) and potentially helps communications service providers (CSPs) increase operational efficiency and accelerate deployment. Read the HPE press release here.
HPE RAN Automation Targets CSP Automation and Multi-vendor Challenges for Any RAN Environment
Analyst Take: I see HPE RAN Automation as well-suited to meeting the intricacies of managing evolving RAN environments in the 5G era, since it provides a pre-integrated cloud-native solution, delivered as a service, using HPE operations support systems and artificial intelligence and machine learning (AI/ML) technologies to offer zero-touch management of multi-vendor RAN infrastructure. The solution orchestrates the full lifecycle of both virtual Distributed Units (vDUs) and virtual Centralized Units (vCUs), potentially enabling operators to dynamically configure radio frequency parameters and optimize the use of radio access resources and spectrum.
I anticipate that CSPs will expand their testing and ultimately adoption of Open RAN technology since disaggregated radio access technology provides more architectural flexibility in the selection of suppliers as well as aligns with the governmental and regulatory supply chain, national security, sustainability, and job creation objectives of many key 5G markets and countries.
HPE RAN Automation supports table stake capabilities such as the AI-powered management and automation tools key to streamlining RAN operations and assuring interworking across multi-vendor, multi-generational disaggregated RAN environments. This includes managing and orchestrating a combination of 2G/3G/4G/5G, vRAN, and Open RAN implementations. HPE highlights CSP interest in using workload-optimized x86 based hardware, although I anticipate that Arm-based server/DPU technology will also play a key role in using hardware that is specifically tuned to run virtualized radio access software.
HPE is touting that the initial deployments of HPE RAN Automation will include a radio frequency (RF) configuration and optimization module. This capability is integrated with the AI/ML assurance and orchestration modules to automate RF parameters provisioning and operations according to specific services and policies set by the operators.
From my view, HPE could further strengthen its RAN Automation proposition by stressing the company's portfolio-wide AI and ML assets as it aligns with HPE GreenLake's ability to deliver network-wide AI/ML and analytics cloud-like experience that are designed to accelerate data modernization initiatives such as 5G hosting, from edge to cloud. With a cloud-native architecture, support for open-source data science tools, and AI accelerators and frameworks, HPE GreenLake coupled with HPE 5G Core Stack can provide CSPs choice and an elastic, unified analytics platform to support offers such as private networks as a service.
I see the HPE RAN Automation solution gaining hard-earned differentiation through the HPE Resource Aggregator for Open Distributed Infrastructure Management, a DMTF Redfish based open-source framework to manage diverse edge infrastructure. The CSP transition to 5G SA by architectural intent expands and widens competition and opportunity for new suppliers across the RAN domain as well as from edge to cloud.
As a result, HPE can gain new inroads by offering HPE RAN Automation in alignment with managing intricate edge infrastructure on an open-source basis, an approach that traditional RAN vendors would be harder pressed to counter than a standalone Open RAN solution for instance. Plus, HPE GreenLake gives HPE in-house public cloud platform expertise and capabilities that most RAN rivals cannot match.
Key Takeaways on HPE RAN Automation Debut
I believe the HPE RAN Automation is providing the service management and orchestration capabilities required across evolving multi-vendor and multi-technology RAN environments, bolstering the overall HPE Open Solution Stack portfolio and helping to further raise the profile of the HPE ProLIant DL100 Gen10 Plus -Telco server. Now HPE needs to show it can capitalize on broadening ecosystem support for cloud native, open source 5G solutions by adding CSP endorsements for both HPE RAN Automation and HPE Open Solution Stack in 2022.
Other insights from Futurum Research:
The 5G Factor: AT&T and Northrop Grumman, Intel Lockheed, DOD $600M for 5G Testbeds, HPE RAN Automation, Mavenir and Aspire, Qualcomm and O-RAN, Cisco and Verizon
HPE Dazzles with Host of New HPE GreenLake Capabilities and Partnerships
MWC 2022: Qualcomm and HPE Prep Virtual Distributed Units for 5G Prime Time
Image Credit: HPE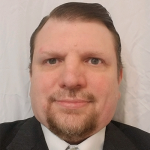 Ron is an experienced research expert and analyst, with over 20 years of experience in the digital and IT transformation markets. He is a recognized authority at tracking the evolution of and identifying the key disruptive trends within the service enablement ecosystem, including software and services, infrastructure, 5G/IoT, AI/analytics, security, cloud computing, revenue management, and regulatory issues. Read Full Bio.