HPE Laid Out its Vision to Investors at their Securities Analyst Meeting
HPE Laid Out its Vision to Investors at their Securities Analyst Meeting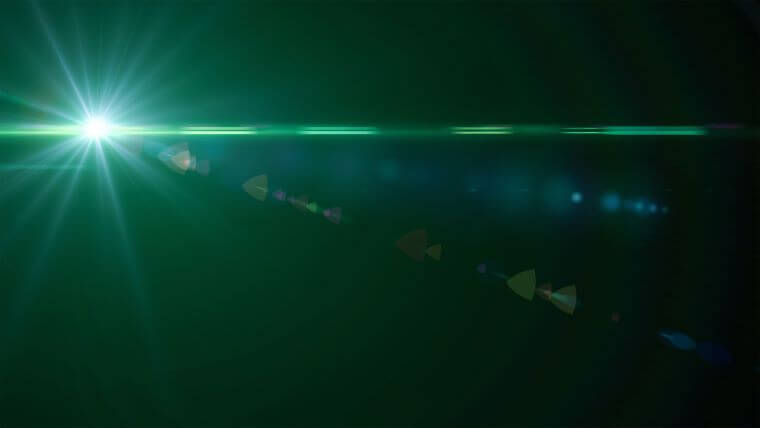 The News: HPE laid out its vision to investors at the Securities Analyst Meeting in Houston. President and CEO Antonio Neri and other members of the executive team detailed the financial outlook for fiscal year 2023 as well as provided guidance on other key initiatives for the future. Read the full Press Release from HPE about the event here.
HPE Laid Out its Vision to Investors at their Securities Analyst Meeting
Analyst Take: In a tough financial market plagued with inflation, continuing supply chain challenges, the war in Eastern Europe, and a recession in the U.S., it is always encouraging to see a vendor take to the stage, explain their vision and throw open their team to feedback and pointed questions. HPE did exactly this recently at the company's annual Securities Analyst Meeting (SAM) at HPE's headquarters in Houston.
Antonio Neri, President and CEO, and Tarek Robbiati, EVP and CFO, provided a full picture for FY2023 as well as further clarity on the company's strategy, customer trends, the hybrid cloud and edge Total Addressable Market (TAM), and long-term growth plans.
HPE on a Journey to a Full ARR model
Neri and the HPE leadership team have taken decisive steps to transform the company over the last few years, pivoting the product offerings and how the company is financially structured. The company has been on a multi-year evolution to implement a platform-based model with a consumption-based pricing model, encompassing a software-rich portfolio, augmented by wrap-around services.
During the event, Neri highlighted the additional market drivers that are providing tailwinds and accelerating the greater success of HPE's strategy. The primary drivers here were customers' growing preference for hybrid multi-cloud models and the deployment of increasing compute capabilities at the edge.
The company's rich portfolio of compute, storage, and networking offerings is already delivering strong results that translate to value for shareholders. With the company driving product-level innovation and strong GTM and fiscal execution across the portfolio, we are seeing this translate to broader customer adoption. This strategy will manifest itself in higher recurring revenues for the company, and we are already seeing proof of this in the last few quarters. When you couple this product innovation and execution with expanded gross and operating margins, and increased free cash flow in future years we are long-term bullish for HPE's prospects.
Hybrid Multi-Cloud Leadership
HPE was early in predicting the trend to a hybrid multi-cloud model. They are a leader in the hybrid multi-cloud space, with the breadth of the portfolio and the pervasiveness of its GreenLake consumption mode across the company's offerings.
According to Neri the HPE GreenLake platform has provided customers with a unified, automated, and secure experience. This mature experience is coupled with an innovative consumption-based charging model that the company has integrated across the edge, data centers, co-locations, and public clouds.
And customers are taking note. According to HPE, GreenLake boasts 120,000 users across two million connected devices, which delivers $7.7 billion in total contract value. All of it billed as ARR. What's more? Orders, which include as-a-service bookings, are at their highest ever in the fiscal year 2022. It is clear that HPE is relentlessly focused on delivering customer-centric technology breakthroughs and will continue to double down on its hybrid multi-cloud vision.
By The Numbers
Robbiati provided guidance on HPE's initiatives, goals, and vision for the future will likely impact revenue and earnings. He also provided a financial update including the company's outlook for FY2023, diving into the current economic situation and other issues that could potentially have an impression on the future.
HPE confirmed its previous fiscal year 2022 outlook, with revenue projected to grow 3% to 4% The The only negative being the impact of ForEX, which now adjusted 300 bps for currency versus 50 bps at the beginning of the fiscal year. Robbiati also outlined FY2022 GAAP diluted net earnings per share (EPS) between $1.20 to $1.28 and non-GAAP diluted net EPS between $1.96 and $2.04.
The company also provided enhanced insight into the impact of the shuttering of its Russian operations when it outlined that FY 2022 non-GAAP diluted net EPS excludes after-tax costs of approximately $0.76 per share reflecting changes related to exiting Russia and Belarus, transformation costs, stock-based compensation, and amortization of intangible assets.
The FY23 Outlook
HPE expects fiscal year 2023 financial results to continue the momentum from fiscal year 2022. Here are some specifics that were presented in during the meeting:
The company expects its revenue growth to be 2% to 4%, when adjusted for currency, and non-GAAP operating profit growth of approximately 4% to 5% year-over-year. This excludes costs of approximately $0.86 billion primarily related to stock-based compensation expense, amortization of intangible assets and transformation costs. The company expects non-GAAP other income & expense of approximately $20 million to $40 million to be a net expense for the full year, excluding adjustments of approximately $40 million primarily related to non-service net periodic benefits. The company expects a non-GAAP tax rate of 14% based on current tax laws.
HPE expects GAAP diluted net EPS of $1.38 to $1.46 and non-GAAP diluted net EPS of between $1.96 and $2.04. The non-GAAP diluted net EPS outlook excludes after-tax costs of approximately $0.58 per share related primarily to stock-based compensation expense, amortization of intangible assets, and transformation costs. HPE expects FY2023 free cash flow to be $1.9 billion to $2.1 billion.
Long-Term Outlook on Finances
Additionally, HPE discusses its long-term financial model the next three fiscal years. The company expects GreenLake, HPC and Aruba to be key drivers for growth, with the company predicting revenue growth of 2% to 4% adjusted for currency and a compounded annual growth rate for annualized revenue run-rate of 35% to 45%.
The company also said that they anticipate greater than $6.5 billion of cumulative free cash flow between FY2022 and FY2024, which will be delivered through sustained revenue growth, rising operating profits, and strategic investments.
Looking Ahead
Customers are being pragmatic with their hybrid multi-cloud deployments and leveraging a combination of hyperscale cloud providers, coupled with placing the right workloads within their own datacenters for regulatory and security reasons. HPE was early to predict this trend. The company's GreenLake offering provides a robust portfolio of compute, storage and networking offering all wrapped in a consumption model that is proving to be exactly what customers are looking for.
As public cloud spending is expanding, so is the TAM for hybrid cloud solutions such as GreenLake. HPE is well positioned to take advantage of these industry tailwinds and as a result, we see the medium-term guidance provided by the company as just another point of validation that the early pivot to hybrid multi-cloud infrastructure was well placed.
HPE's edge-to-cloud strategy directly addresses IT industry megatrends and the company was early in pivoting its business to a consumption-driven pricing structure. For these reasons, we remain bullish on HPE's prospects over the medium term and we see that the guidance provided is well within our predictions for where we see the hybrid multi-cloud marketplace going in the years ahead.
Disclosure: Futurum Research is a research and advisory firm that engages or has engaged in research, analysis, and advisory services with many technology companies, including those mentioned in this article. The author does not hold any equity positions with any company mentioned in this article.
Analysis and opinions expressed herein are specific to the analyst individually and data and other information that might have been provided for validation, not those of Futurum Research as a whole.
Other insights from Futurum Research:
AMD Ryzen 7000, HP HPE, Pure Storage Earnings, Poly Deal, Amazon Security PSA, Qualcomm IFA – The Six Five Webcast
HPE Revenue Hits $6.95B for Q3, Up 1% YoY, Beating Estimates
HPE Discover 2022 News: HPE Deepens Relationships with Red Hat and SUSE
Image Credit: HPE