HPE Ezmeral Update: New Products and Partnerships Ready to Power Unified Data Access Across Edge and Cloud Environments
HPE Ezmeral Update: New Products and Partnerships Ready to Power Unified Data Access Across Edge and Cloud Environments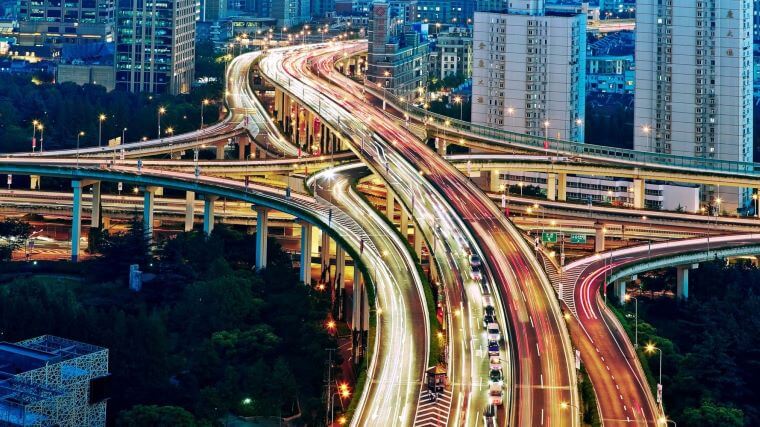 The News: Hewlett Packard Enterprise announced advancements to the HPE Ezmeral software portfolio, with new products and partnerships designed to help organizations unify access to data, from edge to cloud, to fuel their digital transformation initiatives. Together, the HPE Ezmeral portfolio provides customers with an end-to-end hybrid cloud analytics platform that seeks to improve quality, repeatability, throughput, and time to value for their AI/ML, analytics and data-intensive workloads. Read the HPE news release here.
HPE Ezmera Update: Latest Enhancements Strengthen Data Workload Agility and Value to Organizations
Analyst Take: The HPE Ezmeral update is clearly a move by HPE to make the portfolio development updates needed to broaden its Ezmeral platform's influence and appeal across the digital ecosystem, particularly with organizations that prioritize deriving more business value from their data. HPE's Ezmeral portfolio updates include:
HPE Ezmeral Data Fabric – Now available as a standalone offering in addition to being available as an integrated component of the HPE Ezmeral Container Platform and HPE Ezmeral Machine Learning Operations (ML Ops). The HPE Ezmeral Data Fabric brings a persistent storage layer to streamline the entire machine learning model lifecycle across onpremises, public cloud, hybrid cloud, and edge environments.
A new HPE Ezmeral Technology Ecosystem program, which includes industry leading ISVs such as Dataiku, MinIO, H2O.AI, Rapt.AI, Run:AI, Sysdig, and Unravel, that have validated their applications on HPE Ezmeral, allowing customers to more rapidly create streamlined analytics environments.
A new HPE Ezmeral Marketplace available to customers that brings the top ISVs and opensource projects such as Apache Spark, Tensorflow, and many more, to enterprises looking to modernize their workloads to be cloud-native.
The HPE Ezmeral update showcases new capabilities that are designed to empower organizations to build an analytics factory capability that accelerates application creation and organization-wide market awareness campaigns. In particular, HPE Ezmeral Container Platform and HPE Ezmeral ML Ops are available as cloud services through HPE Green Lake and HPE plans to deliver the HPE Ezmeral Data Fabric as a GreenLake service in the future. I view these enhancements as invigorating HPE's strategic edge-to-cloud platform-as-a-service strategy, integral to its overall everything-as-a-service vision.
By enlisting open source projects such as Tensorflow and Apache Spark as members of the HPE Ezmeral Marketplace and on-boarding prominent independent software vendors (ISVs) like Dataiku, H20.AI, and Unravel, I see HPE further burnishing its commitment in using open source principles to power open and intelligent technology solution innovation throughout the edge-to-cloud ecosystem.
Boosting the Foundation for Long-Term Kubernetes Management Platform Competition
The HPE Ezmeral update overall underlines HPE's organization-wide ability to strongly influence enterprise adoption of Kubernetes-enabled orchestration of cloud-native container technology, key to enabling and scaling microservices. Through microservices, I anticipate the as-a-service (aaS) consumption model becoming more democratized and available at a broader mass market scale.
Organizations are ramping up their use of containers to fulfill their emerging demands for stable and agile application development environments. Through containerization, application development teams attain the swiftness and scalability needed to efficiently deploy and update software across cloud-native operations. However, applications require Kubernetes (K8) technology to assure the orchestration of containers across multiple clouds as well as optimize workloads in both cloud and non-cloud (i.e., data center) environments.
To meet the application developer market's clarion call for orchestrated K8 container platforms, IBM/Red Hat and VMware unfolded their Kubernetes/container portfolios. Specifically, Red Hat's Open Shift and VMware's Tanzu portfolio suites, combine K8 container-orchestration platforms with the tools needed to address application developer priorities and ease the fresh challenges of orchestrating containers.
The nuances of the HPE Ezmeral update strengthens HPE's ability to challenge the prominence of VMware and IBM/Red Hat in the early hybrid/on-premise K8 suite competitive landscape as well as counter the additional K8 management platform challengers such as SUSE/Rancher, Mirantis/Docker, and Canonical Ubuntu. All the hybrid K8 suite providers target enabling organizations to use a K8 management platform that provides multi-cloud orchestration flexibility and avoid potential lock-in dependence on the Kubernetes management platforms offered by the major cloud service providers (i.e., Google, Amazon, Azure, IBM).
Of concern, HPE still needs to close the time to market advantage that VMware and IBM/Red Hat have established in the early K8 management platform market segment. HPE needs to showcase more high-profile customer selections, such as Mercedes-Benz AG and GM Financial, to further build HPE Ezmeral channel credentials, as well as validate Ezmeral-GreenLake workload optimization benefits across any hybrid or multi-cloud implementation.
HPE Ezmeral Update: Key Takeaways
The new HPE Ezmeral updates, on both the product and partnership fronts, sharpen HPE's Kubernetes management platform portfolio and market messaging. The updates target the data scientists, developers, and IT decision makers with the comprehensive orchestrated K8 management platform required to accelerate application development innovation and scale AI/ML and data-intensive workloads throughout hybrid and multi-cloud environments. Now I believe K8 management platform market pace setters VMware and IBM/Red Hat must heed and specifically counter the burgeoning HPE Ezmeral proposition.
Futurum Research provides industry research and analysis. These columns are for educational purposes only and should not be considered in any way investment advice.
Other insights from Futurum Research:
HPE Q1 Beats Expectations on Strong Edge and Consumption Revenues
Exploring the New Frontier: Container-as-a-Service with HPE and Splunk – The Six Five Insiders Edition
Dell Delivers a Solid Quarter as Client and VMware Demand Grows
Image Credit: HPE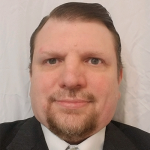 Ron is an experienced research expert and analyst, with over 20 years of experience in the digital and IT transformation markets. He is a recognized authority at tracking the evolution of and identifying the key disruptive trends within the service enablement ecosystem, including software and services, infrastructure, 5G/IoT, AI/analytics, security, cloud computing, revenue management, and regulatory issues. Read Full Bio.