Honeywell Unveils Expanded Cybersecurity Capabilities via the Release of its New Operational Tech Cybersecurity Solutions
Honeywell Unveils Expanded Cybersecurity Capabilities via the Release of its New Operational Tech Cybersecurity Solutions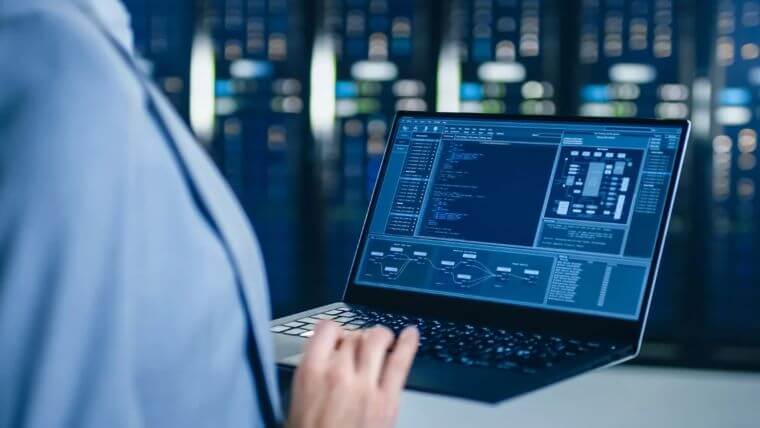 The News: As Honeywell's Connect 22 event kicks off, Honeywell has introduced expanded cybersecurity capabilities by way of the release of its new Operational Tech (OT) cybersecurity solutions. See the Press Release from Honeywell here.
Honeywell Unveils Expanded Cybersecurity Capabilities via the Release of its New Operational Tech Cybersecurity Solutions
Analyst Take: As I sit in Orlando getting ready to dive into all things Honeywell at the company's Honeywell Connect 22 event over the course of the next couple of days, I'm excited to see that some of the early announcements are centered on Operational Tech (OT) cybersecurity. Honeywell announced expanded OT cybersecurity capabilities designed to better protect industrial customers with 24/7 threat detection. At a time when cyber threats are at an all-time high, combined with the reality that the industrial sector is a very attractive target for threat actors, these solutions come at the right time.
Before I dive into these announcements, I predict that Honeywell Connect this year will be exciting. Honeywell Connected Enterprise (HCE) also known as Honeywell Forge, has had a big year. HCE is a software focused Enterprise Performance Management Platform designed to deliver streamlined and improved operations within industrial facilities.
Honeywell's Kevin Dehoff, who became CEO and President of HCE about seven months ago, is focused on rapid scale of Honeywell Forge, which is purpose built to help organizations accelerate their digital transformations — which of course bodes well for customers. New features, more rapid updates, and more innovation are all in his sights. I'm looking forward to some big announcements about HCE's strategy over the course of the next several days, and to hearing more from Dehoff and team.
Now to the specifics of the cybersecurity-focused announcements from Honeywell.
Advanced Monitoring and Incident Response (AMIR) Service
First up, Honeywell's newly announced capabilities include its Advanced Monitoring and Incident Response (AMIR) Service, a dashboard designed to provide IT teams with increased visibility into their operations and provide 24/7 monitoring and incident response capabilities. Dashboards are an integral part of security operations. It's a no-brainer: the greater visibility security teams have the more protected organizations can be. And the ability to be proactive when it comes to cybersecurity and threat detection rather than reactive is an imperative in the industrial sector.
AMIR is a managed service, providing security monitoring, threat detection, alerts, and incident response capabilities, powered by Honeywell's OT expertise and SEIM and SOAR capabilities. Even better, the service supports both Honeywell and non-Honeywell assets on an ICS network. In my opinion, this makes the decision to opt in for Honeywell's AMIR offering even easier.
Cyber App Control
In addition to the AMIR service, Honeywell also announced its Cyber App Control (previously known as Application Whitelisting) a vendor agnostic cybersecurity solution, and one that's likewise available to both Honeywell and non-Honeywell control systems. Honeywell's Cyber App Control is deployed on-site by Honeywell's certified OT engineers, and uses VMware's Carbon Black software, along with special configurations and rules developed specifically for OT environments by Honeywell's OT Cybersecurity Centers of Excellence and Innovation. Cyber App Control provides an additional layer of security for ICS assets, which is vital for OT environments today, allowing only known and trusted apps to run on ICS assets. This protects customers from zero-day attacks and helps prevent malware — both critically important in today's challenging times.
It's also important to note that Cyber App Control is highly recommended by the National Institute of Standards and Technology (NIST) — and it doesn't get much better than that.
Wrapping up, this is great news coming from Dehoff and the team at HCE. Operational tech cybersecurity is clearly a major focus for Honeywell, and that is welcome news for the industry as a whole. Cybersecurity remains perhaps the largest threat to any industrial organization and solutions like AMIR and Cyber App Control go a long way toward making it possible for IT leaders to get at least a little more sleep.
Looking forward to more exciting news coming out of Honeywell Connect 22, so stay tuned.
Disclosure: Futurum Research is a research and advisory firm that engages or has engaged in research, analysis, and advisory services with many technology companies, including those mentioned in this article. The author does not hold any equity positions with any company mentioned in this article.
Analysis and opinions expressed herein are specific to the analyst individually and data and other information that might have been provided for validation, not those of Futurum Research as a whole.
Other insights from Futurum Research:
We are LIVE! talking TECH EARNINGSPALOOZA on SAP, Microsoft, Google, AWS, Intel, Honeywell- The Six Five Webcast 
Honeywell Environmental Sustainability Index
Honeywell Data Center Software Suite Bolsters DC Operations
Image Credit: Honeywell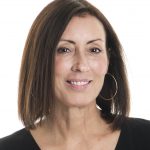 Shelly Kramer is a Principal Analyst and Founding Partner at Futurum Research. A serial entrepreneur with a technology centric focus, she has worked alongside some of the world's largest brands to embrace disruption and spur innovation, understand and address the realities of the connected customer, and help navigate the process of digital transformation. She brings 20 years' experience as a brand strategist to her work at Futurum, and has deep experience helping global companies with marketing challenges, GTM strategies, messaging development, and driving strategy and digital transformation for B2B brands across multiple verticals. Shelly's coverage areas include Collaboration/CX/SaaS, platforms, ESG, and Cybersecurity, as well as topics and trends related to the Future of Work, the transformation of the workplace and how people and technology are driving that transformation. A transplanted New Yorker, she has learned to love life in the Midwest, and has firsthand experience that some of the most innovative minds and most successful companies in the world also happen to live in "flyover country."