Grammarly Introduces GrammarlyGO, the New Generative AI Product Designed to Delight and Amaze Every Person Who Writes
Grammarly Introduces GrammarlyGO, the New Generative AI Product Designed to Delight and Amaze Every Person Who Writes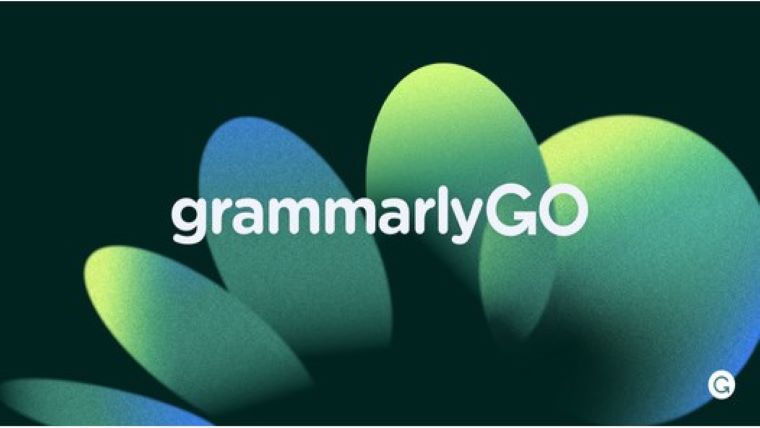 The News: In today's hybrid environment, effective communication is more critical than ever and yet businesses struggle with it, which is costly. To address this challenge, Grammarly has introduced GrammarlyGO, which is designed to deliver comprehensive, generative AI-powered communication assistance on-demand to help generate effective communication. Read more from Grammarly.
Grammarly Introduces GrammarlyGO, the New Generative AI Product Designed to Delight and Amaze Every Person Who Writes
Analyst Take: I'll begin by saying that Grammarly's introduction of GrammarlyGO now gives every person who writes – which is pretty much every businessperson — a reason to immediately stop what they're doing and explore GrammarlyGO, Grammarly's new generative AI product. And if, like me, you have lived your whole life thinking that your writing skills are top-notch and that you don't need Grammarly or any other assist in that department, I'm here to tell you that even you will want to check out GrammarlyGO. I demo'd it earlier this week and haven't been able to quit thinking about how flat out awesome it is.
Business Communications is a Challenge, and an Expensive One
Why does the business of business communication need generative AI? Communicating clearly, succinctly, and effectively is not an innate skill. In fact, miscommunication is a big problem — and an expensive one. Research done by Grammarly Business and The Harris Poll, The State of Business Communication: The Path to Productivity, Performance, and Profit found that ineffective communication costs U.S. businesses upwards of $12,506 per employee per year. The report also revealed that businesses are being challenged as the quantity of work communication is growing while quality is decreasing.
The hybrid workforce, where teams are collaborating internally and/or communicating more often with clients by way of written communications is making effective communication more critical than ever, leading businesses to feel the impact of poor communication on their bottom line. Ever judge someone because of a poorly written email? I know I have. I cringe at the thought of someone on our team sending a poorly crafted email, document, or other written communication and of course, as a leader, want to do everything in my power to help prevent that, and the stress that goes along with it for people who aren't confident in their writing skills.
Here's a look at some data from the Grammarly Business/The Harris Poll study on what ineffective business communications looks like within an organization:

As I mentioned earlier, written communication is taking more time, it's less effective, it's causing a decrease in productivity, and it's stressing employees out.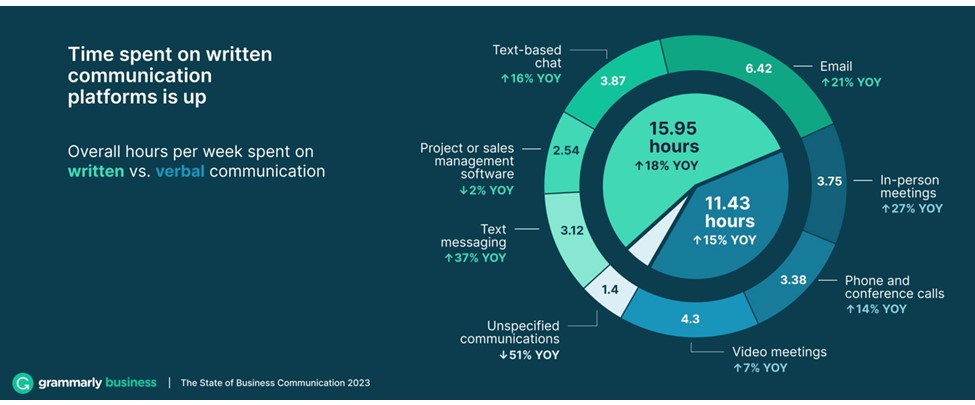 That's where GrammarlyGo comes in, and at an extremely opportune time. When businesses invest in employees' ability to communicate effectively and well, it sets them up for success. And happy, confident employees are motivated, driven, more invested in their jobs, have better relationships with their colleagues and their clients, and are more likely to stay around — so it's a win all the way around.
How Does GrammarlyGo Work?
So, how does it work? GrammarlyGO provides a solution for effective communication by quickly generating highly relevant text with an understanding of personal voice and brand style, context, and intent. Using GrammarlyGo, the generative AI provides an assist based on the user's voice, their personal writing style, and their preferences to quickly develop emails, responses to emails, write proposals, help ideate and compose documents, and other business comms.
Grammarly brings 14 years of AI expertise and enterprise-grade security safeguards, which helps GrammarlyGO deliver comprehensive, generative AI-powered communication assistance on demand. In addition, users can rewrite, compose, ideate, and reply within the applications and websites they're already using, so they don't have to go outside their "work space" to utilize it — boosting efficiency right in their flow of work.
GrammarlyGO enables individuals and businesses to:
Compose text with a quick prompt, in the space where they are already working.
GrammarlyGo can understand the context of emails and serve up one-click prompts for use in replies.
Rewrite sections of content as needed, by way of simple prompts, helping achieve cleaner, more clear writing and even utilizing specific tones (more personal, more professional, etc.).
Help transform writing to hit specific length requirements.
Use GrammarlyGo as an ideation partner, helping develop outlines or generate ideas that can be added directly into text.
Personalize the voice of the writer, using settings that allow GrammarlyGO to generate personalized writing to their specific voice and needs.
Using prompts as a guide, GrammarlyGo can suggest one-click prompts designed to help improve and/or jumpstart the writing process.
Here's why I'm bullish on GrammarlyGo: Grammarly is not simply a new player in the generative AI space. This is a company with serious chops and a substantial user base of some 30 million daily users and 50,000 teams that are currently using the technology. For Grammarly, I see this as an inflection point, allowing the company to deliver more value to customers and provide a much-needed assist in overcoming the communication challenges that workers deal with on a daily basis. Grammarly has also invested deeply in security, data privacy, and compliance as a foundational part of their offerings, which is a compelling part of the overall value proposition. Stronger communication skills are the foundation of success, both from a business standpoint and a personal standpoint. Data from the State of Business Communications report shows business leaders and workers agree.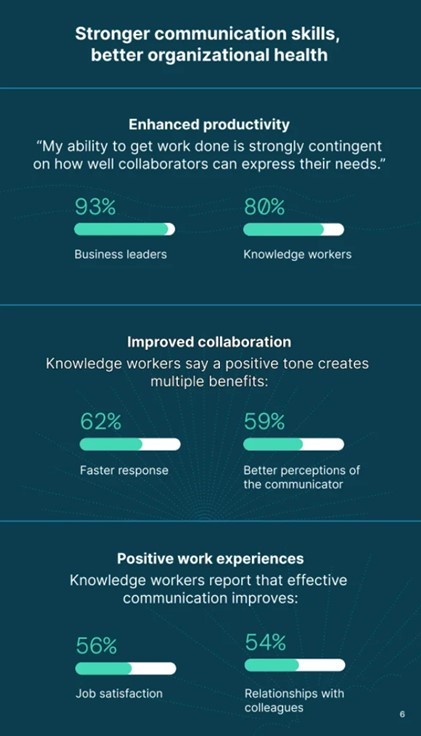 GrammarlyGo — When Can I Get It?
I'll be candid: I didn't expect to be wowed by Grammarly. I thought it was a solution solving a problem that I don't have — I was wrong. GrammarlyGo doesn't just proofread writing, it will do a lot of the heavy lifting for you along the way, making everything you write faster, easier, better.
GrammarlyGO will be available across Grammarly's product offerings and available to most users in April. This includes Grammarly Free (in select markets), Grammarly Premium, Grammarly Business, Grammarly for Education (higher education), and Grammarly for Developers. Individual users will have GrammarlyGO activated by default and can toggle it off or on in their settings.
You can download Grammarly today to get access to the upcoming GrammarlyGo beta. If you're a developer interested in using GrammarlyGO within the Grammarly Text Editor SDK, you can apply now for beta access starting in April.
If you're heading to SXSW, you should check out the Grammarly AI Hub, which will be at the Central District Brewing at 417 Red River Street from March 10-11. You an also check out Rahul Roy-Chowdhury's session, The Future of AI: From Artificial to Augmented, at 2:30pm CT on Tuesday March 14, at the Hilton Austin Downtown.
Effective communication is more important than ever. I'm the mother of four daughters and I've long preached the gospel of the importance of being able to write effectively. I tell my kids that if you can write well, you can succeed, no matter what profession you're in — and I truly believe that. Today, as we navigate hybrid work environments, workplaces that are moving at incredibly rapid paces and always striving to do more with less, and to do more more rapidly, quality communication and the ability to communicate effectively without struggling through it is key. I see Grammarly's new GrammarlyGo generative AI product as a winner. If, like me, you've always thought you don't need Grammarly, I'm here to tell you that you need to rethink that and give GrammarlyGo a spin. I have a feeling that you'll find yourself a believer.
Disclosure: Futurum Research is a research and advisory firm that engages or has engaged in research, analysis, and advisory services with many technology companies, including those mentioned in this article. The author does not hold any equity positions with any company mentioned in this article.
Analysis and opinions expressed herein are specific to the analyst individually and data and other information that might have been provided for validation, not those of Futurum Research as a whole.
Other insights from Futurum Research:
eGain Announces eGain Knowledge Hub Integration with Microsoft Teams Boosting Employee Productivity
MWC 2023: Webex and Samsung Deliver Webex Meetings Enhancements on Samsung Galaxy S23 and Galaxy Z Fold 4
MWC 2023: Qualcomm Technologies Unveils the Qualcomm Aware Platform, Designed to Help Enterprises Drive Operational Efficiencies
Image Credit Grammarly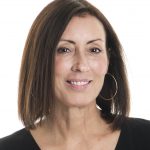 Shelly Kramer is a Principal Analyst and Founding Partner at Futurum Research. A serial entrepreneur with a technology centric focus, she has worked alongside some of the world's largest brands to embrace disruption and spur innovation, understand and address the realities of the connected customer, and help navigate the process of digital transformation. She brings 20 years' experience as a brand strategist to her work at Futurum, and has deep experience helping global companies with marketing challenges, GTM strategies, messaging development, and driving strategy and digital transformation for B2B brands across multiple verticals. Shelly's coverage areas include Collaboration/CX/SaaS, platforms, ESG, and Cybersecurity, as well as topics and trends related to the Future of Work, the transformation of the workplace and how people and technology are driving that transformation. A transplanted New Yorker, she has learned to love life in the Midwest, and has firsthand experience that some of the most innovative minds and most successful companies in the world also happen to live in "flyover country."