Google Cloud's Doha Region Investment Furthers Global Expansion
Google Cloud's Doha Region Investment Furthers Global Expansion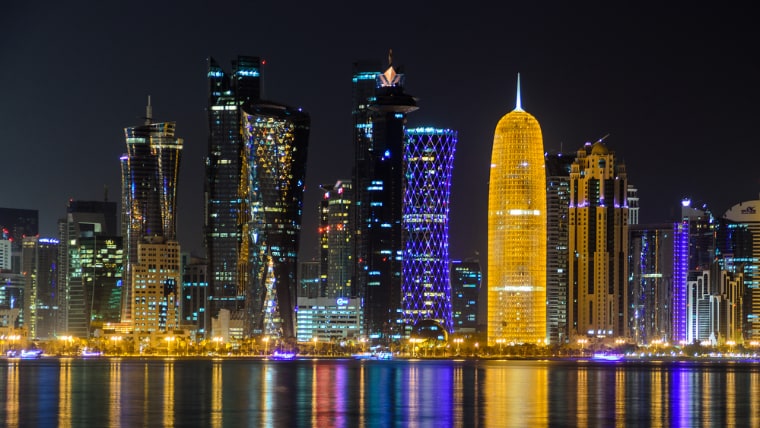 The News: Google Cloud's Doha region investment is designed to help meet the rapidly increasing demand for cloud services in Qatar and the Middle East. As data sovereignty becomes a crucial concern for many enterprises, Google Cloud continues to expand its footprint globally. See the full Press Release from Google Cloud here.
Google Cloud's Doha Region Investment Furthers Global Expansion
Analyst Take: Google Cloud's Doha region investment is part of Google's strategy to help drive global expansion. This expansion not only strengthens Google Cloud's presence in the Middle East, but also brings numerous benefits and opportunities to organizations operating in the region. In announcing this news, Google Cloud cited research estimating that the new Doha cloud region in Qatar will result in increased economic activity in the region and is expected to contribute more than $18 billion USD to the Qatar economy between now and 2030.
Qatar is moving away from its decades-long reliance on oil and gas, investing heavily in industries such as technology, finance, tourism, and logistics to reduce its dependency on hydrocarbon revenues. Additionally, Qatar has implemented economic reforms and policies that encourage private sector growth, entrepreneurship, and foreign investments to drive economic diversification and create a sustainable knowledge-based economy for the future.
Qatar's commitment to technology as part of Qatar National Vision 2030 reflects its dedication to transforming the country into a sustainable and knowledge-based economy. This transformation entails investing in robust technology infrastructure, including high-speed broadband networks and data centers, to support digital innovation and attract foreign investments. Qatar also understands the importance of nurturing digital skills and talent by establishing specialized technology and innovation institutes and forging partnerships with renowned educational institutions.
The opening of Google Cloud's new cloud region in Doha is a significant milestone for both Google Cloud and Qatar's digital ecosystem. The region will provide Qatari businesses with enhanced connectivity, data sovereignty, and a wide array of advanced cloud services–allowing them to accelerate their digital transformation journeys, drive innovation, and remain competitive in the global market.
Google Cloud's New Doha Region Offers Exciting Growth Opportunities for Business
Google Cloud's commitment to the new cloud region in Doha and the potential it holds for businesses is exciting. These benefits and opportunities include:
Enhanced Connectivity and Data Sovereignty. The opening of the Doha region signifies Google Cloud's commitment to low-latency connectivity and data sovereignty for its customers in the Middle East. By establishing a physical presence in Qatar, Google Cloud ensures that businesses in the region can store and process their data within their own country, which is an important factor for industries such as finance, healthcare, and government.
Accelerating Digital Transformation. The new cloud region in Doha provides a significant boost to Qatar's digital transformation journey. With Google Cloud's robust infrastructure and advanced services, organizations in Qatar can leverage cloud computing power to enhance their agility, scalability, and innovation capabilities. In addition, the region's proximity to customers facilitates faster access to data and applications, resulting in faster development and deployment of cutting-edge technologies like AI, ML, and Intelligent Edge Computing in various sectors.
Empowering Local Industries. Google Cloud's presence in Doha unlocks opportunities for Qatar-based businesses. They can leverage Google's comprehensive suite of services, including Google Kubernetes Engine, BigQuery, and AI/ML tools to drive innovation, optimize operations, and gain a competitive edge. Additionally, the Doha region's integration with Google Cloud's global network allows businesses to seamlessly connect with other regions and leverage a truly global infrastructure.
Supporting Sustainable Growth. Google Cloud's commitment to sustainability extends to its operations in the Doha region. The new data center is designed to be energy-efficient, leveraging the latest advancements in cooling and power management technologies. Google's ongoing efforts to achieve carbon neutrality and utilize renewable energy sources align perfectly with Qatar's vision of a sustainable future. By hosting their workloads in the Doha region, businesses can contribute to reducing their carbon footprint while benefitting from Google Cloud's industry-leading security and reliability standards.
Enabling Collaboration and Innovation. Google Cloud's expansion to Doha fosters collaboration and knowledge exchange among local businesses, educational institutions, and research organizations. The availability of Google Cloud services encourages partnerships and empowers developers and startups to build transformative solutions. Furthermore, Google Cloud's vast ecosystem of partners and industry experts will provide valuable support and resources to organizations in Qatar.
Developing a Skilled Workforce. Developing a skilled workforce is one of the goals of the Qatari government. By prioritizing technology as a fundamental pillar of its national vision, Qatar is working to position itself as a hub for technological advancements, which will ultimately contribute to sustainable economic growth and societal development. This expansion into the Doha region will help facilitate that.
Looking Ahead for Google Cloud
Data sovereignty plays a critical role in public cloud deployments, especially for highly regulated industries. Organizations utilizing public cloud deployments must ensure that their data is kept within the boundaries of their respective countries in order to comply with local privacy and security requirements. This approach ensures that sensitive information is protected and that organizations have full control over their data. By prioritizing data sovereignty in public cloud deployments, businesses can maintain trust, comply with legal obligations, and safeguard their valuable assets in an increasingly interconnected world.
Google's expansion of its cloud-computing operations in Qatar will help organizations in that country to become more agile and innovative, while also ensuring that they maintain control over their data. The presence of Google Cloud in Doha empowers industries such as oil and gas, finance, and retail to leverage cloud computing tools and drive innovation while also ensuring data sovereignty. Moreover, Google Cloud's commitment to sustainability aligns with Qatar's vision of a sustainable future. The expansion also fosters collaboration and knowledge exchange among local businesses (many of which were quoted in the press release), educational institutions, and research organizations, further promoting the development and implementation of cutting-edge technologies.
This expansion not only benefits local industries but also strengthens the region's position as a technology hub in the Middle East. As organizations in Qatar embrace the power of the cloud, Google Cloud's new Doha region will undoubtedly shape a brighter and more prosperous future for the country's economy and society.
I expect to see the Google Cloud and other global cloud providers endeavor to expand their collective reach and global footprints to power growth in other countries around the world as the key U.S. market becomes harder to drive the typical growth rates that we have seen over the last decade. Against this backdrop, this announcement by Google Cloud makes perfect sense.
Disclosure: The Futurum Group is a research and advisory firm that engages or has engaged in research, analysis, and advisory services with many technology companies, including those mentioned in this article. The author does not hold any equity positions with any company mentioned in this article.
Analysis and opinions expressed herein are specific to the analyst individually and data and other information that might have been provided for validation, not those of The Futurum Group as a whole.
Other insights from The Futurum Group:
Google I/O – The Six Five Podcast
GitLab and Google Cloud Partner to Expand AI-Assisted Capabilities with Customizable Models
Google Cloud and Polygon Labs Join Forces to Accelerate Growth Across Polygon Protocols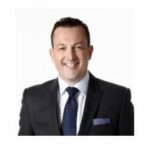 Steven Dickens is Vice President of Growth and Business Development and Senior Analyst at Futurum Research. Operating at the crossroads of technology and disruption, Steven engages with the world's largest technology brands exploring new operating models and how they drive innovation and competitive edge for the enterprise.  Read Full Bio.