Google Cloud and Polygon Labs Join Forces to Accelerate Growth Across Polygon Protocols
Google Cloud and Polygon Labs Join Forces to Accelerate Growth Across Polygon Protocols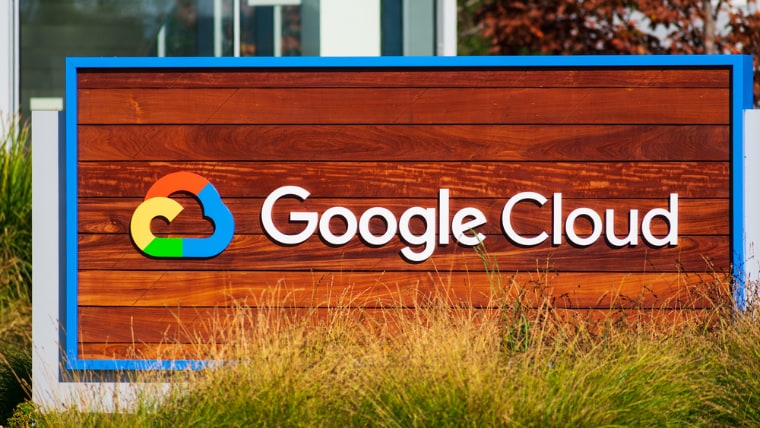 The News: Last week at Consensus 2023, Google Cloud and Polygon Labs announced a multi-year strategic alliance to accelerate the adoption of core Polygon protocols. The two companies are embarking on engineering and go-to-market initiatives to make it easier for developers to build, launch, and grow their Web3 products and decentralized apps (dApps) on Polygon protocols. See the full press release from Google Cloud.
Google Cloud and Polygon Labs Join Forces to Accelerate Growth Across Polygon Protocols
Analyst Take: While much of the hype of Blockchain, Web3, and cryptocurrencies has followed the rollercoaster of the price of Bitcoin of late, the decentralized applications space continues to evolve. Last week, the Consensus event in Austin saw Google Cloud and Polygon Labs announce a new collaboration that will provide developer tools and enterprise infrastructure to accelerate growth across Polygon protocols. This collaboration will help developers to build and scale decentralized applications (dApps) on Polygon's layer 2 scaling solution with ease, speed, and security.
Polygon Labs is a Web3 infrastructure-as-a-service provider. Polygon Labs develops scaling solutions for Polygon protocols, such as zero-knowledge rollups and optimistic rollups, sidechains, hybrid chains, app-specific chains, enterprise chains, and data availability protocols. Key adoption stats for Polygon include: unique addresses exceeding 220.8 million, over 1.18 million smart contracts created, and 2.48 billion total transactions processed since inception. The existing Polygon network is home to some of the biggest DApps in Web3 including Aave, Uniswap and OpenSea and is used by enterprises such as Robinhood, Stripe and Adobe. By developing using Polygon rather than on the Ethereum mainnet, developers create dApps that are faster, cheaper, and more efficient.
What is Being Announced?
Google Cloud will become the strategic public cloud provider for Polygon with a view to helping developers overcome time-intensive processes and costly overheads associated with provisioning, maintaining, and operating their own dedicated blockchain nodes. Google Cloud will bring Blockchain Node Engine, its fully managed node hosting service, to the Polygon ecosystem. Once this support is made available, developers using Blockchain Node Engine will no longer have to worry about configuring or running their Polygon Proof of Stake (PoS) nodes, instead, they can focus on growth while retaining complete control over where their nodes are deployed.
Google is already offering developers one-click deployment of a Polygon PoS node to power their dApps, through the Google Cloud Marketplace. The Polygon blockchain dataset was listed on the Google Cloud Marketplace under the Google Cloud Public Dataset Program in 2021, allowing developers to combine their use of BigQuery, Google's serverless enterprise data warehouse and Polygon PoS or Polygon Supernets to analyze real-time on-chain and cross-chain data to inform decision-making.
Optimizing Polygon zkEVM Scaling Performance
Polygon zkEVM is a scalable solution that integrates seamlessly with existing Ethereum functions, such as smart contracts, developer tools and wallets, and leveraging zero-knowledge proofs (advanced cryptography). Polygon zkEVM benefits Decentralized Finance (DeFi) developers and users by enabling faster and cheaper transactions leading to increased efficiency and lower costs. With Google Cloud as a strategic cloud provider, and Searce facilitating technical implementation, Polygon Labs will advance its zero-knowledge innovation strategy and enable Web3 developers to avoid trade-offs between decentralization, scalability, and security. According to the company's initial tests running Polygon zkEVM's zero-knowledge proofs on Google Cloud resulted in significantly faster and cheaper transactions compared to existing deployment options.
Looking Ahead
Google Cloud and Polygon Labs' collaboration is a significant step forward in the development of the decentralized ecosystem. Google Cloud's collaboration with Polygon will provide users of the dApp platform with access to Google Cloud's secure and reliable infrastructure, advanced data analytics, and machine learning tools while enabling developers to build and deploy dApps on Polygon at scale. This will enable developers to improve their dApps' performance and user experience, scale efficiently, and analyze data to make informed decisions.
This collaboration will also help to increase the adoption of Polygon protocols and, as a result, the overall growth of the decentralized ecosystem. This announcement is therefore a win/win for both parties.
While Web3, Blockchain, and crypto have been over-hyped, and by the uniformed written off as a fad, the work to develop new rails and infrastructure is still going ahead. Google is not alone in courting these workloads, with AWS Nitro and IBM Hyper Protect services being perfectly aligned with the demanding crypto requirements of the apps. I expect to see the hyperscaler cloud providers continue to engage with the Web3, dApps, and DeFi providers in the months ahead, as these apps start to move to scale and wider adoption.
Disclosure: The Futurum Group is a research and advisory firm that engages or has engaged in research, analysis, and advisory services with many technology companies, including those mentioned in this article. The author does not hold any equity positions with any company mentioned in this article.
Analysis and opinions expressed herein are specific to the analyst individually and data and other information that might have been provided for validation, not those of The Futurum Group as a whole.
Other insights from The Futurum Group:
Alphabet Announces Q1 FY23 Results: Search and Cloud Lift Performance as Google Preps for AI Battles
The Six Five | Google Data Cloud and AI Summit
Google Cloud Launches Service to Simplify Mainframe Modernization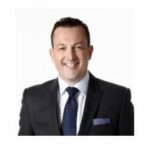 Steven Dickens is Vice President of Growth and Business Development and Senior Analyst at Futurum Research. Operating at the crossroads of technology and disruption, Steven engages with the world's largest technology brands exploring new operating models and how they drive innovation and competitive edge for the enterprise.  Read Full Bio.