Google Bard Takes on Microsoft's Bing ChatGPT Integration
Google Bard Takes on Microsoft's Bing ChatGPT Integration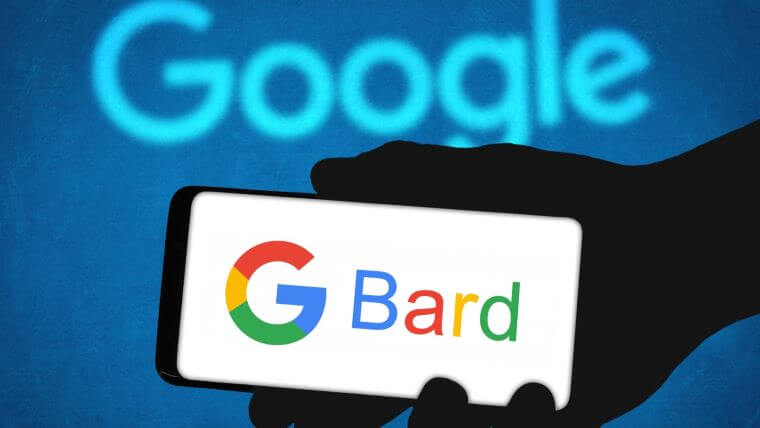 The News: Google Bard, which uses AI to generate more conversational, contextual, and informative web search results for users, is going live with "trusted testers" who will use the experimental AI service to further test its performance in real world search. Powered by Google's two-year-old Language Model for Dialogue Applications (LaMDA), Bard aims to dramatically improve web search by drawing on information on the internet and combining it with the power and intelligence of Google's large language models to provide deeper, more contextual query results for users. Read Google CEO Sundar Pichai's February 6 post about Bard on Google's The Keyword blog.
Google Bard Takes on Microsoft's Bing ChatGPT Integration
Analyst Take: Google Bard is Google's entry into the highly competitive world of AI-enhanced everything, and it has been a busy couple of days as Google and Microsoft have been exchanging virtual body blows in the suddenly hot web search marketplace.
Bard was first unveiled in Pichai's February 6 post just one day before Microsoft announced its greatly enhanced Bing search engine and Edge web browser, which are being powered by AI and by the latest next-generation models of OpenAI's ChatGPT natural language generator. Google then demonstrated Bard in a February 8 "Live from Paris" livestream to further explain Bard and several other Google search enhancements to the global tech community. Although there were some glitches along the way for Google in its demonstration, I'm going to look beyond that to what's ahead.
I think it's clear that what we're seeing is Google and Microsoft throwing off their gloves and going toe-to-toe in an effort to be the perceived driver of AI's future in search. This is big stuff, as these two powerhouses take each other on where AI, search, and large language models meet.
This faceoff was inevitable. As incredible new AI technologies have been arriving regularly over the last few years, fueled by powerful new AI innovations and improved large language models, it was only a matter of time before they would converge with search and generative AI to create ever more useful capabilities. And as two of the leaders in search and tech, it is no shock that Google and Microsoft are right in the thick of it.
Even more intriguing is that for the first time in a long time, web search is getting exciting again. The last 20 years brought few visible improvements to search, but today, the availability and use of AI-inspired large language models is the magic bullet which are making these bigger enhancements possible.
I love it when innovation drives more innovation, which is usually the part where consumers and businesses win, and this battle is shaping up to bring plenty of new innovations to the world of search.
Google Bard: What You Need to Know
Google Bard is an advanced generative AI counterpunch to the work being done by Microsoft using OpenAI and ChatGPT.
Google sees Bard as what Pichai called "an outlet for creativity, and a launchpad for curiosity, helping you to explain new discoveries from NASA's James Webb Space Telescope to a 9-year-old, or learn more about the best strikers in football right now, and then get drills to build your skills."
The Bard capabilities are initially being released by Google with the company's lightweight model version of LaMDA, which is smaller and requires significantly less computing power than the full version of LaMDA, according to Google. That will allow the company to scale it to more users and produce more feedback that will assist in the continuing development of Bard as the testers help Google to improve Bard's quality and speed.
As I mentioned earlier, there was at least one glitch with Bard's release, however. In a Twitter post, Google showed a quick demonstration of Bard's research capabilities but one of the resulting answers was found to be incorrect. In the tweet, Bard is shown providing answers to the question about new discoveries from the James Webb Space Telescope, which was mentioned by Pichai.
Bard's first two answers are correct, but the third answer saying that the telescope was the first to take images of a planet outside our solar system is incorrect, according to news reports. Instead, that planet was first discovered in images taken by the European Southern Observatory's Very Large Telescope, according to NASA records.
It was admittedly a bit of a black eye for Bard, but these kinds of glitches are going to happen at this point. This certainly is not a final, fully developed version of this technology, but the incident does illustrate how difficult Bard's mission – and the missions of Microsoft and other entrants into this space – will be.
How the Google Bard and Microsoft OpenAI ChatGPT Competition Shapes Up
I see Google Bard as the company's initial response to the ChatGPT wave that been making a lot of noise recently in the tech space.
And in the advertising revenue space that involves Google, Microsoft and others, there are big reasons for this interest.
Google has about a 70 percent market share of the online advertising market today, with Microsoft and its search business garnering about seven percent. For every one percent rise in market share, the victor can see an extra $2 billion in sales, according to Microsoft. That means that a 10 percent gain in online advertising market share can mean an extra $20 billion. That is the reason the fight is turning to AI and generative language models. It is the cold, hard cash that awaits the winner in this battle.
Google is approaching this front using Google Bard as a new tool, while Microsoft is continuing to increase its collaborations with OpenAI, which is the creator of ChatGPT. ChatGPT is a large language model that can write music, code, books, and more while communicating in a conversational way.
Microsoft has invested large sums of money in OpenAI three times over the last several years, including an estimated $10 billion investment in January, as it finds new areas to integrate OpenAI's innovations with its many products and services.
Google Bard Overview
While both companies are taking different approaches to using AI in search, I think that both early uses will serve pivotal roles in changing the future of search and digital experiences across the web.
It will be interesting to see how these developments play out in this lucrative and critical search marketplace over the next months and years. We will certainly be watching to see what happens.
Disclosure: Futurum Research is a research and advisory firm that engages or has engaged in research, analysis, and advisory services with many technology companies, including those mentioned in this article. The author does not hold any equity positions with any company mentioned in this article.
Analysis and opinions expressed herein are specific to the analyst individually and data and other information that might have been provided for validation, not those of Futurum Research as a whole.
Other insights from Futurum Research:
Microsoft Rolls Out Teams Premium Infused with OpenAI's GPT-3.5
Microsoft and OpenAI Announce Expanded Partnership with Multi-Billion Dollar Investment
Image Credit: Tom's Guide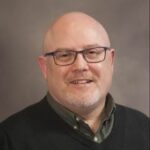 Todd is an experienced Analyst with over 21 years of experience as a technology journalist in a wide variety of tech focused areas.