Google Applies for Permission to Resume Business with Huawei
Google Applies for Permission to Resume Business with Huawei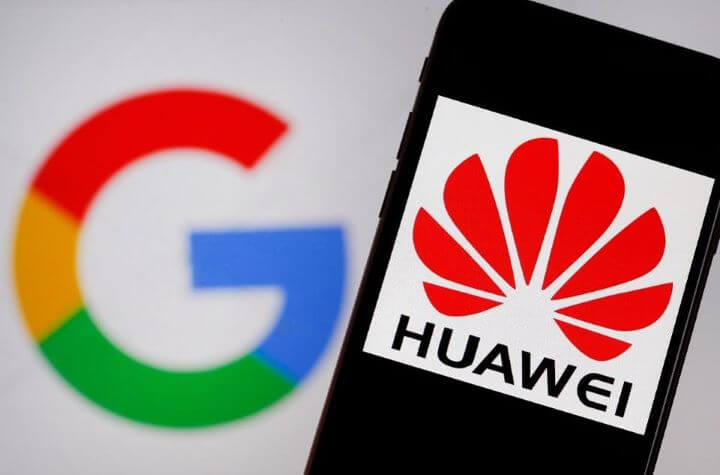 The News: Google applies for permission to resume business with Huawei, requesting a license from the U.S. Government allowing the company to continue operations. This follows the U.S. government's trade blacklist and ban of companies working with U.S. businesses that began in May of 2019. Since that time, Huawei devices have been cut off from Google Mobile Services, the Google Play Store app shopfront, and Google's Play Protect certification. Microsoft, however, was granted a license in recent months, receiving permission to continue installing the Windows OS on Huawei laptops. Read more at TechRadar.
Google Applies for Permission to Resume Business with Huawei
Analyst Take: This ban on the part of the U.S. government meant not only that Huawei took a hit in terms of being precluded from installing Google's popular Android OS on its phones and other devices, but it was also a hit to Google in terms of app store revenue.
With millions of Chinese mobile device users needing to access the internet, use email, navigate using Maps, play games, make YouTube videos, and use other Google services, this ban was a big deal. The inconvenience and impact of this ban was not limited to China, as Huawei devices are popular in various countries the world over. As a result, this ban impacted in the neighborhood of some 400 million users globally.
Huawei Counters With Its Own App Ecosystem, Or Tries
The fact that Huawei countered this ban by announcing the development of its own OS was inevitable, if not all that realistic.
Ever scrappy, almost immediately after the ban was announced and news proliferated that Google apps and services (and Android OS updates for existing devices) would be precluded from new Huawei devices, Huawei announced it would develop its own proprietary operating system. Note that it was reported by the South China Morning Post in April of 2018 that there was a years-long effort in place by Huawei to build an alternative for Google's Android OS, beginning with a 2012 investigation launched by the U.S. into Huawei and ZTE Corp in 2012, so Huawei wasn't completely blindsided by this.
In January of 2019, Huawei unveiled Huawei Mobile Services (HMS) at an event in London, claiming it had signed up 55,000 apps using HMS core, with 400 million monthly active users.
In July of 2019, Harmony OS was announced as "the company's new cross-device operating system that could bring about the next phase of Huawei's tech dominance." Note that the Harmony OS is related to the Huawei Mobile Services (HMS) but not the same as.
Huawei has been actively pleading with developers to bring and/or build their apps to the company's app ecosystem. As Microsoft and BlackBerry have heretofore experienced, building an app store from scratch, getting developers interested, and getting customers to give it a chance — well, that's not easy.
Huawei Throws Incentives at Devs
Not easily thwarted by challenges, in January of 2020 at a London developers' conference, Huawei unveiled a $25 million incentive plan intended to woo British and Irish developers to integrate their apps into the HMS operating system. The company provided kits intended to help devs create apps, and also incentivized developers by offering access to Huawei's newest hardware and artificial intelligence technologies. Even more attractive, the company offered earnings of up to 85% of the revenue generated from apps, more than the 70% previously offered. Similarly, in the South Asia market, Huawei has reportedly created a $1 billion global fund to entice app development. It's no surprise the company is not reluctant to spend money on this undertaking — app store offerings without critically important apps are not attractive to consumers. And mobile devices that don't feature a killer app ecosystem, or more importantly, the apps that people want and need to use on a daily basis, well, they often don't sell as well.
What's the current state of the app ecosystem? Let's take a look at the UK market by way of a quick snapshot. Today, for instance, of the top 15 apps on Android's Play Store in the UK (as of Feb 2020), Huawei's App Gallery Features just four. Yikes. The good news? That includes TikTok (of course, it's a Chinese company), Snapchat (who can live without Snap?), Amazon Shopping and Amazon Prime Video. Top Android apps in the UK missing from the HMS store include WhatsApp, Instagram, Netflix, Uber Eats, Messenger, Love Island (no way can people live without this), eBay, Tesco Clubcard, Just Eat, Google Play Games (Live without games? No way), and BT Sport. (Source: TechRadar)
Sans Solid App Offering, Huawei Still Soldiers On
As might be expected, the exclusion of Google apps and services from the Huawei app ecosystem, even with the efforts by the company to develop its own, rival app ecosystem, caused a significant hit to Huawei. The company rolled out two new devices, the Huawei Mate 30 and the Huawei Mate 30 Pro, without access to any Google apps or services. In what was surely supposed to be showcased in Barcelona at MWC 2020 before it was cancelled, the company also just rolled out its new foldable phone, the Huawei Mate XS.
Even reviewers at Endgaget have a hard time getting excited about post-Google Huawei devices, saying "If you've keen enough to hunt down APKs to get your favorite apps on Huawei's newest phones, you can do this. But according to those who've battled with the Google-less Mate 30 Pro, and our own experiences, it's a mess. Some apps will crash, some won't work. The realities make it hard to get more excited about such a device." (referring to the Mate XS).
All of the Huawei products mentioned here have been launched without any Google apps or services. That's no small thing for users of popular GMail, GDrive, Photos, Google Maps, YouTube, and other Android apps and services. With Huawei's post-Google devices running on Android Open Source Project (ASOP), users get a taste of what Android is supposed to feel like, but there's no way the experience is the same for users accustomed to the regular Google app ecosystem. For me, it would be like working on my kid's Barbie computer and expecting to actually get anything done.
What's Ahead – For Google and Huawei
I'm not going to wade into the whole battle between the U.S. and Huawei and 5G and all of that — that's an entirely different conversation. However, when it comes to potential national security concerns, there is perhaps a legitimate reason to countries and their governments to exercise caution.
That aside, the ban impacting companies like Google and Microsoft from providing operating systems to Huawei devices seems more mean-spirited than anything. This preclusion has impacted millions of Huawei device users who play no role in this squabble other than having been unfortunate enough to have purchased a Huawei mobile device — and by the way, I've used them, they are nice devices.
It has impacted Google's app and services developers, undoubtedly caused a reduction in income for those individuals and companies, and of course it's impacted Google's revenue stream as well. Harder to feel sorry about that, but still. It's probably time to grant an exclusion — especially in light of the exclusion afforded to Microsoft related to its Windows operating system. I'm not sure how you logically differentiate between the two situations. Argue with me if you think I'm wrong — I'd love to hear your POV on this one. Especially if you're an Android user with a Huawei device.
Futurum Research provides industry research and analysis. These columns are for educational purposes only and should not be considered in any way investment advice.
Other Insights from Futurum Research:
The Retirement of DAWNBench — What's Next for Benchmarking the Next Gen Infrastructure for Industrialized Data Science
Zoom Stock Finds a Bright Spot in Coronavirus Fears
Intel is all in on 5G Networks
Image Credit: Forbes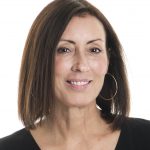 Shelly Kramer is a Principal Analyst and Founding Partner at Futurum Research. A serial entrepreneur with a technology centric focus, she has worked alongside some of the world's largest brands to embrace disruption and spur innovation, understand and address the realities of the connected customer, and help navigate the process of digital transformation. She brings 20 years' experience as a brand strategist to her work at Futurum, and has deep experience helping global companies with marketing challenges, GTM strategies, messaging development, and driving strategy and digital transformation for B2B brands across multiple verticals. Shelly's coverage areas include Collaboration/CX/SaaS, platforms, ESG, and Cybersecurity, as well as topics and trends related to the Future of Work, the transformation of the workplace and how people and technology are driving that transformation. A transplanted New Yorker, she has learned to love life in the Midwest, and has firsthand experience that some of the most innovative minds and most successful companies in the world also happen to live in "flyover country."