Google Announces Digital Job Training Program to Help with Economic Recovery
Google Announces Digital Job Training Program to Help with Economic Recovery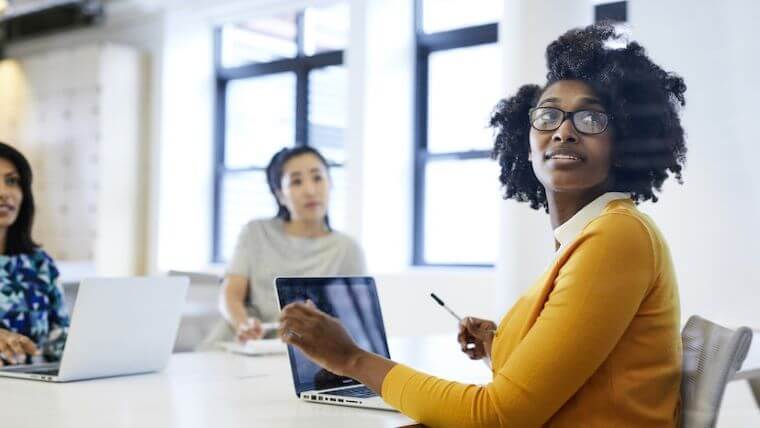 The News: In an attempt to jumpstart the much-needed economic recovery process in the US, Google decided to release an initiative through Grow with Google. The intent of this program is to help the public learn skills that will make them more appealing to employers who are offering high-paying positions that don't require college degrees. Google is also spending $10 million on Google.org grants for job training across the country. Read the full announcement from Google here.
Analyst Take: If you use the internet regularly, you already know Google has a big impact on all of our lives — especially while we're home during the pandemic, relying on the internet to keep us all connected. But with its latest announcement, it looks like Google is going to go one step further by helping people get the training they need for the jobs they want. In a world where there's a significant skills gap and much need to bridge that, this is a major win — for job seekers, employers, and our economy.
How will it work? Grow with Google will now offer Google Career Certificates meant to help Americans get the skills they need to start a new career in a job that pays well. Instead of urging everyone to go to college, which doesn't necessarily guarantee a high-paying job that won't be obsolete in five years, Grow with Google is encouraging Americans to obtain digital skills that will help them in growing industries.
After all, more work than ever will be done remotely, thanks to the pandemic. And that requires employees to be adept at certain in-demand digital skills. As Google pointed out in its post about this initiative, almost two-thirds of new jobs available since 2010 require medium or high-level digital knowledge. As such, it's a good idea to help job seekers ensure they have this knowledge before they apply to tech-based jobs.
That's why Google is offering three new Google Career Certificates in the following fields: User Experience (UX) Design, Data Analytics, and Project Management. When enrolled in these programs, students will be taught by Google employees with work experience in these positions. No college degree or any experience in these subjects is necessary in order to enroll in the programs.
In addition to the course offerings, Google will be offering 100,000 scholarships based on student need — ensuring that cost won't be a barrier for anyone looking to learn new skills for in-demand jobs as the economy recovers. In addition, as an employer, Google will look at its career certificates as equal to a four-year degree in that subject, an obvious assit to anyone who wants to work at Google despite not having a college degree.
How Else Will Google Help the Economy Recover?
Much like Microsoft's Digital Skills Initiative that I covered the other day, Google's plan to educate Americans will benefit both job seekers and employers desperately looking to close the skills gap within their organization. Both moves are critically important and provide a route to stimulating the economy as we struggle to recover and reinvent both mid- and post-pandemic.
But there's more.
Google is also doing the following:
Expanding its IT Certificate Employer Consortium—which already includes more than 50 major businesses like Hulu, Sprint, Walmart, and Google itself.
Spending $10 million in Google.org grants to NPower, the YWCA, and JFF to help these nonprofits offer more job training programs focused on digital skills that will help veterans, women, and underserved citizens who may normally be overlooked.
Offering hundreds of apprenticeship positions at Google to allow for on-the-job training for those who complete the career certificate programs.
Continuing to offer Google Career Certificates in Career and Technical Education to high schools, allowing students to earn an IT Support Certificate and more.
Clearly, Google's new offerings are poised to make a huge impact on Americans as they look for new jobs in this uncertain time period and beyond. Digital skillsets are, without question, the path to career success and longevity, and embracing an always-be-learning mindset, both as an individual and as an organization looking to attract, inspire, and retain talent. I continue to be impressed by the moves of Big Tech, who are in many instances greatly benefiting from "pandemic times" stepping up and doing things that will make a significant impact — on people, on organizations, on the communities they serve, and on our society as a whole. Let's keep it up.
Futurum Research provides industry research and analysis. These columns are for educational purposes only and should not be considered in any way investment advice.
Read more analysis from Futurum Research:
Microsoft Announces Launch Of Global Digital Skills Initiative Serving 25 Million By Year End
ICYMI: 3GPP's 5G NR Release 16'S 9 Most Critical Improvements To 5G
Amazon Web Services Increases Availability Of AWS IoT SiteWise For Industrial Customers
Image Credit: Google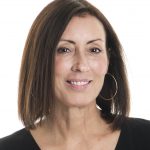 Shelly Kramer is a Principal Analyst and Founding Partner at Futurum Research. A serial entrepreneur with a technology centric focus, she has worked alongside some of the world's largest brands to embrace disruption and spur innovation, understand and address the realities of the connected customer, and help navigate the process of digital transformation. She brings 20 years' experience as a brand strategist to her work at Futurum, and has deep experience helping global companies with marketing challenges, GTM strategies, messaging development, and driving strategy and digital transformation for B2B brands across multiple verticals. Shelly's coverage areas include Collaboration/CX/SaaS, platforms, ESG, and Cybersecurity, as well as topics and trends related to the Future of Work, the transformation of the workplace and how people and technology are driving that transformation. A transplanted New Yorker, she has learned to love life in the Midwest, and has firsthand experience that some of the most innovative minds and most successful companies in the world also happen to live in "flyover country."