GM and AT&T Partner to Bring 5G Connectivity to Certain GM Vehicles by 2024
GM and AT&T Partner to Bring 5G Connectivity to Certain GM Vehicles by 2024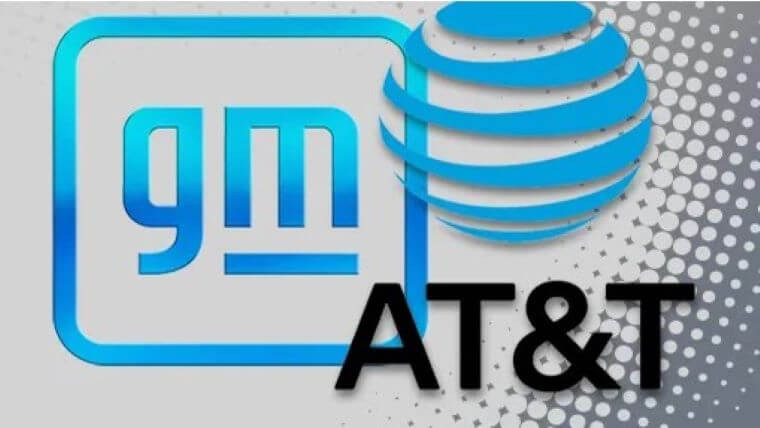 The News: This past week GM and AT&T announced that they will bring 5G cellular connectivity to select Cadillac, Chevy, and GMC vehicles by model year 2024. The boost in connection will bring faster navigation, better coverage, and more reliable software updates for the in-vehicle infotainment system. GM models from 2019 and newer that are equipped with 4G LTE will also be able to migrate to the new network infrastructure. Read the full press release here.
GM and AT&T Partner to Bring 5G Connectivity to Certain GM Vehicles by 2024
Analyst Take: This partnership between GM and AT&T signals a huge boost to the automotive industry, where cars and trucks have gotten smarter every year with more complex in-car systems. But up until this point, 5G connectivity was only promised in a few models of high-end cars, like BMW and Mercedes. This announcement signals AT&Ts belief that their 5G network will be ready to handle millions of connected cars by the end of 2023 when the 2024 models are released —bringing the reality of connected cars to a much wider swath of consumers.
2020 was a big year for 5G network infrastructure, with impressive growth that came as an unlikely outcome of the pandemic. The rapid increase in mobile data traffic was the clear catalyst driving infrastructure investments and it's starting to transform industries just as predicted — the automotive industry is no exception.
What this Partnership with AT&T Means for GM
Faster and more reliable connectivity has been a key goal for many automakers in the last few years. Nearly every car now is equipped with a complex infotainment center, multiple sensors, and other software features that assist drivers on a daily basis. GM's partnership with AT&T adding 5G connectivity to its fleet takes GM's market strategy to the next level, likely enabling self-driving and other autonomous vehicle features in the near future. While GM's 5G connectivity offering will only be available in select model 2024 vehicles, it is a bonus that current 4G LTE-equipped vehicles from 2019 and newer will be able to migrate to the network infrastructure when its available and experience some of the performance benefits and enhanced connectivity speeds.
Beyond consumer vehicles, this new level of connectivity afforded by the partnership between GM and AT&T will also improve fleet management services, which GM has recently connected to OnStar Vehicle Insights. According to GM's VP of Global Connectivity Santiago Chamorro, that service connects about 60 million vehicle routes across US roadways. Enabling access to the 5G network for strategic partners will increase interoperability and likely grow other mobility services that we will see in smart cities of the future.
What's Ahead for the Automotive Industry
What's ahead for the Automotive industry? Once we get through the global chip shortage that's impacting production in some pretty massive ways, there's much to be excited about in both the near- and longer term. This partnership between GM and AT&T, which follows the lead of others in the industry, indicates GM and AT&T are looking to the future and enabling a change that we will likely see a lot more of in the coming years — the democratization of a connected driving experience instead of something just limited to luxury vehicles.
We saw a step in this direction late last year — the democratization of a connected driving experience — when Hyundai announced a partnership with NVIDIA to power its connected car operating system across its entire fleet using NVIDIA's DRIVE platform. While the partnership between NVIDIA and Hyundai is not a new one, their mutual focus on extending a software-defined, connected car experience throughout an entire line — bringing the very best in driving experiences to the masses — pretty much threw down gauntlet down for automotive manufacturers. From a consumer standpoint, it's a no-brainer — who's going to opt for a downscale, non-connected car model when they can get pretty awesome 5G powered connectivity elsewhere?
We're also watching Qualcomm's moves in the Automotive industry, which we expect to be significant in the coming months. Qualcomm's recent pursuit of Veoneer, a developer of a full stack of automotive technologies including active safety systems (e.g. radar, vision systems, driver monitoring systems, V2X, ADAS ECU, roadscape), autonomous driving features, and restraint controls is a clear indicator of the company's commitment to expanding its presence in and focus on opportunities in the Automotive industry.
In sum, there are exciting things ahead for the Automotive industry — across many fronts. It's good to see GM and AT&T partner to bring 5G connectivity to GM vehicles, and I expect to see more partnerships, acquisitions, and beyond from the likes of NVIDIA, Qualcomm, as well as innovation from automotive manufacturers moving forward.
Disclosure: Futurum Research is a research and advisory firm that engages or has engaged in research, analysis, and advisory services with many technology companies, including those mentioned in this article. The author does not hold any equity positions with any company mentioned in this article.
Other insights from Futurum Research:
NVIDIA's DRIVE Platform to Power Hyundai's Newly-Launched Connected Car OS Across Entire Fleet
Mercedes-Benz Partners With NVIDIA to Deliver the Next Generation of Automotive Innovation
Qualcomm's Veoneer Takeover Move Shows Big Automotive Ambitions
Image Credit: Detroit News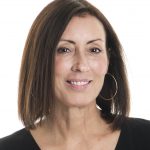 Shelly Kramer is a Principal Analyst and Founding Partner at Futurum Research. A serial entrepreneur with a technology centric focus, she has worked alongside some of the world's largest brands to embrace disruption and spur innovation, understand and address the realities of the connected customer, and help navigate the process of digital transformation. She brings 20 years' experience as a brand strategist to her work at Futurum, and has deep experience helping global companies with marketing challenges, GTM strategies, messaging development, and driving strategy and digital transformation for B2B brands across multiple verticals. Shelly's coverage areas include Collaboration/CX/SaaS, platforms, ESG, and Cybersecurity, as well as topics and trends related to the Future of Work, the transformation of the workplace and how people and technology are driving that transformation. A transplanted New Yorker, she has learned to love life in the Midwest, and has firsthand experience that some of the most innovative minds and most successful companies in the world also happen to live in "flyover country."