GlobalFoundries Revenue for Q4 2022 Hits $2.1B, up 14% YoY
GlobalFoundries Revenue for Q4 2022 Hits $2.1B, up 14% YoY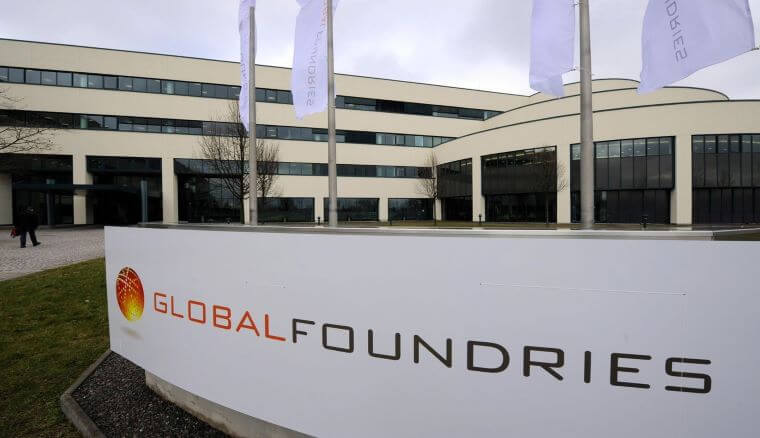 The News: GlobalFoundries revenue for Q4 2022 rose to $2.1 billion, up $254 million from $1.8 billion one year ago as the contract semiconductor design and manufacturing company reported its Q4 and full fiscal year 2022 (FY2022) earnings on February 14. GlobalFoundries also reported full FY2022 revenue of $8.1 billion, up 23 percent from $6.5 billion one year ago. Read the full Q4 and FY2022 earnings Press Release from GlobalFoundries.
GlobalFoundries Revenue for Q4 2022 Hits $2.1B, up 14% YoY
Analyst Take: GlobalFoundries revenue numbers unveiled a strong slate of earnings for Q4 and FY2022 as demand continued to increase for its process nodes that focus on industrial, communications, and automotive uses. While demand for chips used in laptops, desktops, and other devices has faltered after pandemic-inspired work-from-home demand slackened in 2022, GlobalFoundries was able to keep its revenue machine running due to broad diversity among its customers. The drop in demand for devices over the last year or so hit across the tech industry as pandemic-accelerated purchase saturation occurred from 2020 to 2021. That purchase saturation will likely remain until the next scheduled multi-year device refresh cycles begin in the future among most enterprise customers.
GlobalFoundries' customer diversity, serving the industrial, communications, and automotive markets, drove 14 percent overall Q4 revenue growth for the chip maker. This provided a good overall outcome despite the continuing difficult macroeconomic issues being faced by many tech and consumer companies around the world.
Here are the GlobalFoundries revenue and other earnings results for Q4 and full FY2022 by the numbers:
Q4 FY2022 revenue of $2.1 billion, up 14 percent from $1.8 billion one year ago. The $2.1 billion in revenue beat analyst consensus estimates of $2.07 billion from Investing.com.
Q4 FY2022 non-IFRS net income of $800 million, up 716 percent from $98 million one year ago.
Q4 FY2022 non-IFRS diluted earnings per share (EPS) of $1.44, up from $0.18 per share one year ago. The Q4 EPS of $1.44 beat consensus estimates of $1.33 cents per share from analysts at Investing.com.
Q4 FY2022 non-IFRS gross profit of $633 million, up 59 percent from $397 million one year ago.
Q4 FY2022 non-IFRS gross profit margin by percentage of 30.1 percent, up from 21.5 percent one year ago.
Full FY2022 revenue of $8.1 billion, up 23 percent from $6.5 billion one year ago.
Full FY2022 non-IFRS net income of $1.7 billion, up 6,704 percent from a $26 million loss one year ago.
Full FY2022 non-IFRS diluted EPS of $3.11, up from a $0.05 loss per share one year ago.
Full FY2022 non-IFRS gross profit of $2.3 billion, up 116 percent from $1.06 billion one year ago.
Full FY2022 non-IFRS gross profit margin by percentage of 28.4 percent, up from 16.2 percent one year ago.
For GlobalFoundries, this was a strong, positive quarter and year amid a mix of other earnings results in the market that have created concerns about tech growth.
GlobalFoundries' performance is particularly important because it plays a pivotal role in the chip ecosystem across industries. Its components are critical to automakers, IoT, telcos, and more, making its performance a bellwether. So, these good results bode well, particularly after its announcement with General Motors last week that will see GlobalFoundries provide exclusive production capacity for American-made semiconductor chips for the giant auto and truck maker.
Daniel Newman and his co-host of The Six Five Webcast, Patrick Moorhead of Moor Insights and Strategy, discussed GlobalFoundries partnership with GM in their latest episode. Check it out here and be sure to subscribe to The Six Five Webcast so you never miss an episode.
The joint announcement with GM secures a long-term agreement to provide chips from GlobalFoundries' upstate New York plant that supports GM's strategy of reducing the number of individual chips that are needed in each of its cars and trucks, according to the companies.
We believe this is an important win for GlobalFoundries that will go a long way to preventing many of the critical chip supply chain shortages that challenged vehicle makers during the worst of the pandemic from 2020 to 2022. Streamlining parts manufacturing and their sourcing should help reduce future supply chain disasters, helped along by this partnership and others to come.
And since this new chip manufacturing will be done in upstate New York, it shows progress on what U.S. policymakers have been trying to accomplish with recent legislation such as the CHIPS and Science Act of 2022.
Global Foundries Revenue Overview
The custom chip market is critical to industries across the U.S. and the world, and GlobalFoundries is in a great position to continue its recent success in the marketplace.
As part of its earnings report, GlobalFoundries also said that it delivered the equivalent of 2.47 billion chip wafers in FY2022, up four percent from 2.37 billion in FY2021. That's an amazing number of chips and gives us an intriguing insight into GlobalFoundries' operations.
It will be interesting to follow the next moves of this company and its executive team, which is led by CEO Dr. Thomas Caulfield, as it continues to bolster its products, processes, engineering and partnerships through 2023 and beyond. With its strong performance in Q4 and FY2022, GlobalFoundries is in a good position for the future.
Disclosure: Futurum Research is a research and advisory firm that engages or has engaged in research, analysis, and advisory services with many technology companies, including those mentioned in this article. The author does not hold any equity positions with any company mentioned in this article.
Analysis and opinions expressed herein are specific to the analyst individually and data and other information that might have been provided for validation, not those of Futurum Research as a whole.
Other insights from Futurum Research:
GlobalFoundries Earnings, Qualcomm Collab
Collaborating to Deliver a New Era of More in Automotive Innovation – The Six Five Summit Sessions
STMicroelectronics, GlobalFoundries Building New Chip Plant
Image Credit: SiliconANGLE