GitLab and Google Cloud Partner to Expand AI-Assisted Capabilities with Customizable Models
GitLab and Google Cloud Partner to Expand AI-Assisted Capabilities with Customizable Models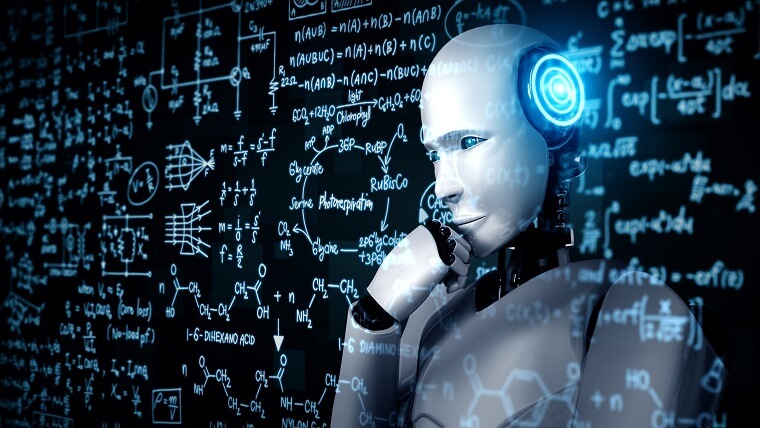 The News: This week, GitLab and Google Cloud announced an extension of their strategic partnership to deliver secure AI offerings to the enterprise. Read the full Press Release from GitLab.
GitLab and Google Cloud Partner to Expand AI-Assisted Capabilities with Customizable Models
Analyst Take: GitLab announced a new partnership with Google Cloud that will enable the expansion of AI-assisted capabilities for software development. This is key, as many customers are looking for alternatives for how to handle their code management and wider DevOps processes as part of a holistic cloud-native approach. According to both companies, the partnership seeks to improve collaboration and efficiency across the software development lifecycle by leveraging the power of AI and machine learning. Note that Microsoft has both a public cloud offering in Azure and acquired GitHub in 2018.
How the GitLab Google Cloud Partnership Will Help Developers and GCP Customers
With this partnership, GitLab will integrate with Google Cloud's AI and ML tools, including AutoML, Cloud AI Platform, and TensorFlow. These tools will help developers automate tasks and gain insights into their code, enabling them to build better software faster. Additionally, the integration will provide enhanced security and scalability for GitLab's cloud-based DevOps platform.
The partnership will also provide benefits for Google Cloud customers, who will now have access to GitLab's powerful collaboration and project management tools. This will help teams collaborate more effectively and streamline their workflows, improving productivity and speed of delivery, according to GitLab by as much as 10x.
Taking advantage of Google Cloud's generative AI models, the first experimental feature will be called 'Explain this Vulnerability.' It empowers companies to make security a cross-organizational effort, by providing users with a natural language description of vulnerabilities in their code and recommendations for how to resolve them at the time of detection. 'Explain this Vulnerability' can be used by developers and security and operations teams, allowing customers to stay secure while remaining efficient and improving speed to delivery.
One of the key benefits of this partnership is providing users the ability to leverage AI and machine learning to automate repetitive tasks and provide insights into code quality. With the integration of Google Cloud's AI tools, GitLab users can automatically identify bugs and vulnerabilities, predict software defects, and improve code quality. This will save developers time and effort, enabling them to focus on more important tasks such as feature development and innovation.
The integration with Google Cloud's AI tools will also provide GitLab users with enhanced security and scalability. Google Cloud's advanced security features, such as multi-factor authentication and data encryption, will help protect GitLab users' data and code. Additionally, Google Cloud's scalable infrastructure will enable GitLab to support the growing needs of its customers and ensure that their DevOps platform remains fast and responsive.
The partnership between GitLab and Google Cloud is an exciting development for the software development industry, as it demonstrates the increasing importance of AI and machine learning in DevOps. By leveraging the power of AI and machine learning, developers can improve code quality, increase efficiency, and accelerate innovation.
Looking Ahead for GitLab and Google Cloud
The integration of GitLab and Google Cloud's AI tools is a step toward making DevOps more accessible to businesses of all sizes and providing much-needed choice in the marketplace. While GitLab and Google could be used by DevSecOps focused businesses prior to this announcement, this collaboration takes this solution stack to the next level.
We believe AI will empower both experienced developers and citizen developers alike and provide efficiency and code quality benefits for those that look to embrace the technology. While many will look to stay with established practices and be slow to adopt these new approaches, they will do so to the detriment of agility and overall code quality.
Overall, the partnership between GitLab and Google Cloud is a win-win for both companies and their customers. By combining the strengths of GitLab's DevOps platform and Google Cloud's AI tools, developers can build better software faster, improve collaboration and efficiency, and stay ahead of the competition. As AI and machine learning continue to play an increasingly important role in software development, partnerships such as this one will become more common, helping to drive innovation and improve the software development process.
Disclosure: The Futurum Group is a research and advisory firm that engages or has engaged in research, analysis, and advisory services with many technology companies, including those mentioned in this article. The author does not hold any equity positions with any company mentioned in this article.
Analysis and opinions expressed herein are specific to the analyst individually and data and other information that might have been provided for validation, not those of The Futurum Group as a whole.
Other insights from The Futurum Group:
GitLab and Oracle Partner to Accelerate AI/ML Development
The Battle for AI Domination Continues after Latest Google Announcement
Google Invests $300mn in Artificial Intelligence Start-Up Anthropic, Taking on ChatGPT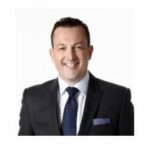 Steven Dickens is Vice President of Growth and Business Development and Senior Analyst at Futurum Research. Operating at the crossroads of technology and disruption, Steven engages with the world's largest technology brands exploring new operating models and how they drive innovation and competitive edge for the enterprise.  Read Full Bio.