Generative AI from IBM Comes to Golf at the Masters Tournament
Generative AI from IBM Comes to Golf at the Masters Tournament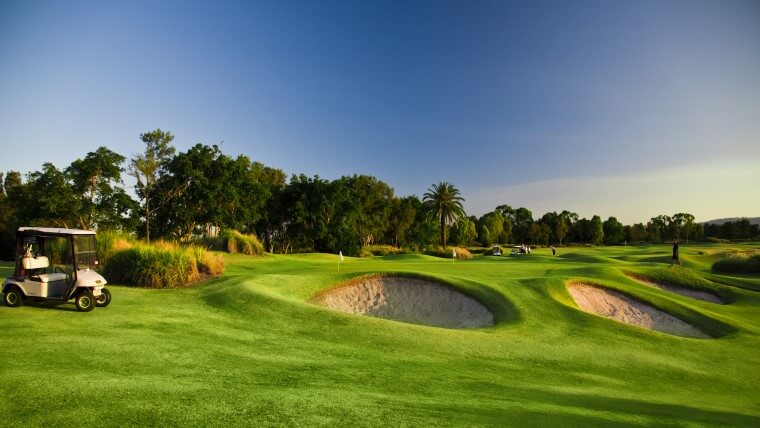 The News: Generative AI from IBM — creating spoken commentary for the Masters Tournament — is being added by IBM to the app and website used by the golf classic for the first time, giving fans the ability to hear detailed AI-generated narration as they watch video clips of their favorite players during the event. Also new for Masters fans are hole-by-hole predictions that are powered by AI, giving viewers predictions on what a player's score will be on any hole using AI models trained with six years of tournament data. Read the full Press Release on the use of generative AI at the Masters Tournament on the IBM web site.
Generative AI from IBM Comes to Golf at the Masters Tournament
Analyst Take: Generative AI from IBM being used in the app and website of the 87th Masters Tournament is a solid market indicator that the potential of generative AI has an almost limitless reach.
In this case, IBM will help the Masters gain new value from the diverse, voluminous data that tournament officials collect about the event each year, driving fresh, never-before-possible insights for golf enthusiasts about player performance, individual hole records, player comparisons, and more.
Generative AI is trendy today as more and more companies and organizations are eyeing its capabilities, concerns, potential use cases, and its ethics, but this use of generative AI by IBM for the Masters Tournament will not likely come under any critical evaluations.
Instead, it is a generative AI application devoted to sports and entertainment from the outset, using an emerging and promising technology in a non-threatening way that does not call its use into question. I fully embrace this application of this technology because by building on its capabilities via the Masters this will help more people see some of its benefits and capabilities amid the ethical, security, societal, and other concerns that generative AI inspires in business, education, and other markets.
Certainly, there is also some "look at us, we're using generative AI" hype out there from some vendors today, as is the case with most emerging new technologies. But its use in the Masters app and website here is clearly aimed at bringing interesting and fun new insights for golf watchers who want to dive deeper into the event.
IBM's Generative AI Use at the Masters — How it Works
IBM's generative AI commentary will be delivered in the Masters app and website by including it in the existing and popular MyGroup feature, which gives fans the ability to watch video of every shot by their favorite players in both platforms. The new AI-generated audio commentary will be provided for more than 20,000 video clips during the tournament using the MyGroup feature.
To make this possible, the data that enables these features was used by IBM's Consulting's iX design partner and the Masters digital team to power multiple foundation models such as IBM Watson Text-to-Speech. Those models were then used to train the AI using the specific terms and concepts of the game of golf as well as the Masters event specifically, while also automating the addition of the spoken commentary to the video clips. The generative AI from those models then creates the narration using varied sentence structure and vocabulary to avoid repetitious comments while also making the clips informative and engaging for golf fans.
Generative AI for Masters Player and Hole Predictions
The new Masters hole-by-hole player predictions are being provided to fans by taking six years of Masters data – which includes more than 120,000 golf shots – and using it to train AI models via AutoAI capabilities built into IBM Watson Studio. The IBM Consulting Team takes the information and projects the scores of players on each hole during the entire tournament and updates the scores after each hole is completed. This new feature expands on the predictive intelligence of the existing Players Insights and Masters Fantasy Projections features in the Masters app and on the website.
The new tools will be available to golf fans during the 2023 Masters Tournament, which runs April 6-9. IBM has worked as a technology partner with the Masters for more than 25 years.
This use of generative AI is not the first time that IBM has helped improve the digital experiences of sports fans. In June of 2022, IBM delivered new cloud and AI feature enhancements at the Wimbledon tennis championships, bolstering digital fan experiences around the world and keeping tennis lovers better connected to the players, matches and the overall tournament. In 2020, IBM Watson worked with ESPN Fantasy Football to make player "trades" more equitable for millions of fantasy football participants.
Generative AI at the Masters Overview
This new use of generative AI to help the Masters Tournament connect more deeply with interested golf fans is a well-presented display of the capabilities of this still-fledgling technology. I believe it will be efforts like this one that help introduce useful generative AI to the masses in a positive light.
There is still much to be evaluated with generative AI technology across a wide range of other markets, but this use case can at least help frame it in the entertainment and sports spaces where it can clearly be beneficial. It will be interesting to watch this year's Masters and see how users react and try out the new generative AI capabilities in the event's app and web site.
Disclosure: Futurum Research is a research and advisory firm that engages or has engaged in research, analysis, and advisory services with many technology companies, including those mentioned in this article. The author does not hold any equity positions with any company mentioned in this article.
Analysis and opinions expressed herein are specific to the analyst individually and data and other information that might have been provided for validation, not those of Futurum Research as a whole.
Other insights from Futurum Research:
IBM's Latest Supercomputer is Cloud-Based and AI-Focused
IBM AI Cloud Supercomputer Announcement
IBM and AWS Partner to Drive Mainframe Modernization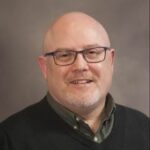 Todd is an experienced Analyst with over 21 years of experience as a technology journalist in a wide variety of tech focused areas.