Fujitsu and Microsoft Running 5G, Edge Connectivity Trials
Fujitsu and Microsoft Running 5G, Edge Connectivity Trials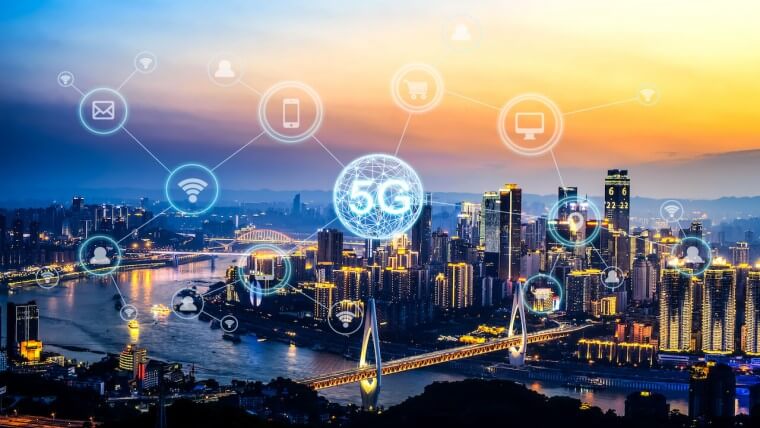 The News: Fujitsu and Microsoft have been performing connectivity trials between Fujitsu's 5G network technology and Microsoft's Azure private Multi-Access Edge Compute (MEC) services to create easier to manage private 5G systems for private network users including businesses, third-party providers, and others. The connectivity trials have been underway since July 2022 at the Fujitsu Collaboration Lab in Japan and were first announced at Fujitsu's product showcase at Mobile World Congress (MWC) in Barcelona on February 27. More trials will continue throughout 2023. Read more details about the Fujitsu Microsoft 5G partnership on the Fujitsu web site.
Fujitsu and Microsoft Running 5G, Edge Connectivity Trials
Analyst Take: Fujitsu and Microsoft have been quietly testing an intriguing mix of their shared technologies to find ways to build better and easier to manage private 5G networks for interested users, which is fascinating enough on its own merits.
But what I find most intriguing here is that Fujitsu said the efforts align with what the company sees as a deep new business opportunity in combining private 5G and edge computing, which it wants to target in its broader efforts to realize a digital society. That is quite a statement about private 5G and edge computing, I believe, and it provides some serious expectations from the company about these growing tech segments.
For Fujitsu, private 5G is a real deal technology that warrants its investigation, research, testing, and collaboration with Microsoft, one of biggest names in computing, which gives this work immediate and broad credibility. I can see it leading to huge progress and attention-grabbing developments in the continuing maturation of nascent private 5G network designs and uses. Bringing together cloud, edge computing, and private 5G, these two companies are on an exploratory mission to see what they can accomplish to drive the market forward.
The initial connectivity trials were successful, according to Fujitsu, and are encouraging the company to run another series of verification trials starting this month at a facility in Birmingham, UK. This effort will expand the trials to the European market, where Fujitsu says it hopes to work with customers there to create and accelerate new business opportunities using private 5G services on a global scale.
In my view, these announcements mark an exciting time for private 5G networks and their development and use cases.
The first trials in Japan combined Fujitsu's 5G base stations, applications, and other 5G hardware with Microsoft's Azure Private 5G Core, an application for telecommunication carriers and enterprises, to build one of the first successful private 5G platforms in a commercial environment in Japan.
The demonstrations involving Fujitsu and Microsoft Azure private MEC showed and proved that the platform provides stable communications and flexible network and application operations, while ridding operators of complicated management or configuration pressures.
This impressive work is being done, according to Fujitsu, because reliable and stable network connections are playing increasingly important roles, particularly for enterprises, which require reliable connections to ensure the delivery of business critical enterprise applications. For businesses that are showing a growing amount of interest in using private 5G to support and run those applications, current 5G iterations are still too complicated to fill this role, the company says. Fujitsu also sees successful private 5G integrating easy flexibility for scaling their use up or down as needed.
Fujitsu and Microsoft Connectivity Trials Overview
I believe these are valid and insightful views from Fujitsu on what is needed in private 5G to make it more commercially viable and useful. That is the idea behind its connectivity trials with Microsoft that are aiming to integrate everything from 5G base stations to edge applications using Azure private MEC to lead the way.
The success of these trials is showing Fujitsu that the efforts will also support the low-latency, high-speed, and high-capacity performance needed for the use of private 5G with other technologies, including automated guided vehicles (AGV) and the transmission of high-definition 4K video.
For private 5G, this is a big moment as these trials continue and grow. And most impressively, Fujitsu and Microsoft are not just aiming for low hanging fruit here in this segment, but are shooting for serious improvements in private 5G management, configuration, and potential use cases. It will be fascinating to see where the European trials take these continuing advances and what Fujitsu and Microsoft will dream up next when it comes to private 5G.
Disclosure: Futurum Research is a research and advisory firm that engages or has engaged in research, analysis, and advisory services with many technology companies, including those mentioned in this article. The author does not hold any equity positions with any company mentioned in this article.
Analysis and opinions expressed herein are specific to the analyst individually and data and other information that might have been provided for validation, not those of Futurum Research as a whole.
Other insights from Futurum Research:
Fujitsu Enterprise Postgres: Delivering the Security Assurances Key to Protecting Data in Era of Mounting Cybersecurity Attacks
Kyndryl and Nokia Extend and Expand Their Global Network and Edge Computing Partnership
AI from Microsoft, Google, IBM, Zoho Trident, GF's GM partnership, and Elon Breaking Twitter – The Six Five Webcast
Image Credit: CoreSite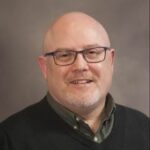 Todd is an experienced Analyst with over 21 years of experience as a technology journalist in a wide variety of tech focused areas.