Five9 Q3 2022 Revenue Up 29% to $198M as Subscriptions Grow
Five9 Q3 2022 Revenue Up 29% to $198M as Subscriptions Grow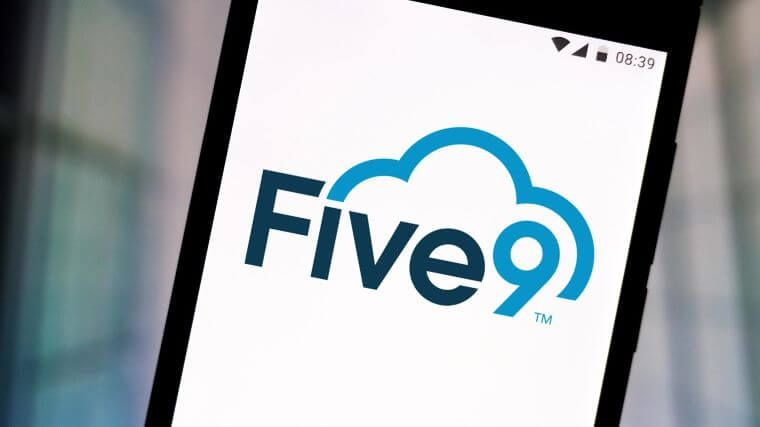 The News: Five9's Q3 2022 revenue rose 29 percent to $198.3 million from $154.3 million in the same quarter in 2021, while its non-GAAP net income rose 39 percent to $27.8 million from $20 million one year ago. Five9, a cloud contact center software vendor, reported its latest Q3 2022 earnings figures on November 7. Read the full Press Release on the Five9 website.
Five9 Q3 2022 Revenue Up 29% to $198M as Subscriptions Grow
Analyst Take: Five9 Q3 2022 revenue of $198.3 million is a new quarterly record for the cloud contact center software vendor and brings another quarter of healthy growth to the company. The record revenue was bolstered by new increases in its enterprise subscription revenue over the last 12 months.
Here are Five9's Q3 2022 results by the numbers:
Q3 2022 revenue of $198.3 million, up 29 percent from $154.3 million one year ago. The revenue figure beat consensus estimates of $195.1 million from analysts surveyed by Yahoo Finance.
Q3 2022 non-GAAP net income of $27.8 million, up 39 percent from $20 million one year ago.
Q3 2022 non-GAAP basic earnings per share (EPS) of $0.40 per share, which is up from $0.30 per share one year ago. The share price beat consensus estimates of $0.35 per share from analysts surveyed by Yahoo Finance.
Q3 2022 non-GAAP operating income of $28 million, up 38 percent from $20.5 million one year ago.
Q3 2022 adjusted gross margin of 61.4 percent, down from 64.1 percent one year ago.
Q3 2022 adjusted gross profit of $121.7 million, up 23 percent from $98.8 million one year ago.
These are solid results for Five9, particularly as uncertain markets and global macroeconomic conditions continue to affect businesses and economies around the world.
In addition to market challenges, while Five9 is in a state of transition since the announcement by CEO Rowan Trollope of his departure on November 28th, Five9's leadership is in good hands with incoming CEO and Chairman Michael Burkland, who formerly led the company as its CEO for 10 years. Trollope said on Twitter in October that he was leaving Five9 to become the CEO of a venture-backed pre-IPO startup. Burkland left Five9 in 2017 after being diagnosed with cancer.
Five9's Q3 latest record revenue gain is a good sign for the company. We like the company's vision for using powerful AI capabilities in its cloud contact center software platform and we are pleased with its continuing growth in sales and customers. Overall, Five9 feels like a company that is in good shape in a competitive tech marketplace — which is high praise today.
We are confident in the executive transition from Trollope to Burkland, who already had a good track record and healthy vision for Five9 before leaving for his cancer treatments five years ago. Trollope leaves the company during a largely upward cycle despite broader macro woes and Burkland rejoins as CEO at an exciting time in Five9's trajectory. These moves will leave the company in an excellent position.
Five9 continues to target major enterprise trends in its products and services – helping its customers with their digital transformations in cloud and contact centers – in a largely unmet total addressable market. By targeting these segments, we believe that Five9 has a savvy strategy that is built for long-term growth and acceleration.
Five9 Earnings Guidance Through 2022
As part of its Q3 2022 earnings report, Five9 also provided earnings guidance for the rest of 2022.
For the full year 2022, Five9 expects to report revenue in the range of $774.5 million to $775.5 million, as well as non-GAAP net income per share between $1.35 per share to $1.37 per share.
For the fourth quarter of 2022, Five9 expects to report revenue in the range of $204 million to $205 million, as well as non-GAAP net income per share between $0.40 per share to $0.42 per share.
Other notable achievements for Five9 in Q3 include that its international bookings grew by 78 percent year-over-year, and its international revenue grew by 40 percent YoY. International revenue has grown at 40 percent or more for seven out of the last nine quarters, according to the company.
The company has also achieved an important milestone for system availability over the last 12 months, with 99.999 percent uptime due to system re-architecture and improved processes and team performance.
Five9 Q3 Overview
With record revenue highlighting the results, this was another good quarter for Five9 and its scalable Virtual Contact Center cloud software platform. That platform is valued by customers because it delivers a wide range of capabilities, including easy-to-use applications that allow simultaneous management and optimization of customer interactions across voice, chat, email, web, social media and mobile channels. The on-demand services allow clients to quickly deploy agent seats in any geographic location using a computer, headset, and broadband Internet connection, and rapidly adjust the number of contact center agent seats in response to changing business requirements.
While competition continues to grow in the contact center space, Five9 has a head start and has shown ambition with its continued innovation in the segment. From AI capabilities to rapid-deploy virtual agents to on-demand services, these are important capabilities for customers interested in Five9's products and services to make their contact center operations easier and more efficient. Five9's latest growth is impressive and further illustrates the sustained power of cloud services in a world where many companies are having trouble hiring and retaining location-based workers. Through its product and feature boosts, we believe that Five9 is continuing to put itself in a good position in this competitive marketplace.
To continue that success, we believe it's important for Five9 to continue to closely monitor its future trajectory in the marketplace, especially amid today's dynamic global market conditions. The company's investments in AI and automation for its core products are wise moves that are showing real results, and its focus on enterprise customers continues to be a smart move.
We are looking forward to watching Five9's progress as it responds to the marketplace into 2023. As we have said before, this up and coming "born on cloud" contact center vendor is doing great work as it fulfills its mission of making an impact with enterprise customers around the world.
Disclosure: Futurum Research is a research and advisory firm that engages or has engaged in research, analysis, and advisory services with many technology companies, including those mentioned in this article. The author does not hold any equity positions with any company mentioned in this article.
Analysis and opinions expressed herein are specific to the analyst individually and data and other information that might have been provided for validation, not those of Futurum Research as a whole.
Other insights from Futurum Research:
Five9 Q1 Revenue Rises to $182.8M, a 33% Increase YoY, Setting Another New Five9 Revenue Record as the Contact Center Services Vendor Sees Continued Growth
Making Markets EP36: Five9 CEO Rowan Trollope — Tech's Big Comeback? Crypto Believer?
Five9 Q2 2022 Revenue Up 32% to $189.4M as Growth Continues
Image Credit: Yahoo News